product design
Senior capstone: Classroom Furniture System
This project was born out of my desire to design furniture for childhood education. Primary research revealed a design opportunity for special education furniture, which further directed my research. I sought to design a single, modular, space saving classroom furniture system which accommodates children of all abilities and enhances the storage of necessary seating and activity devices.
Comprehensive capstone process book (Download CapstoneBook.pdf):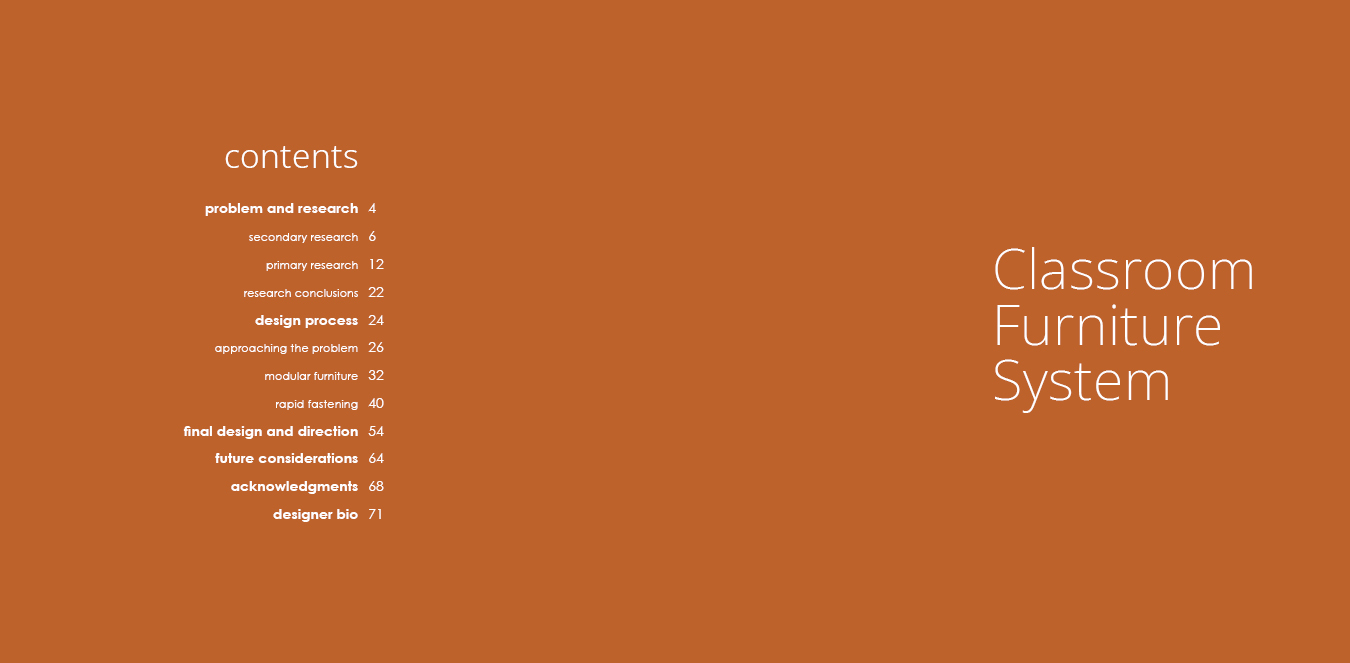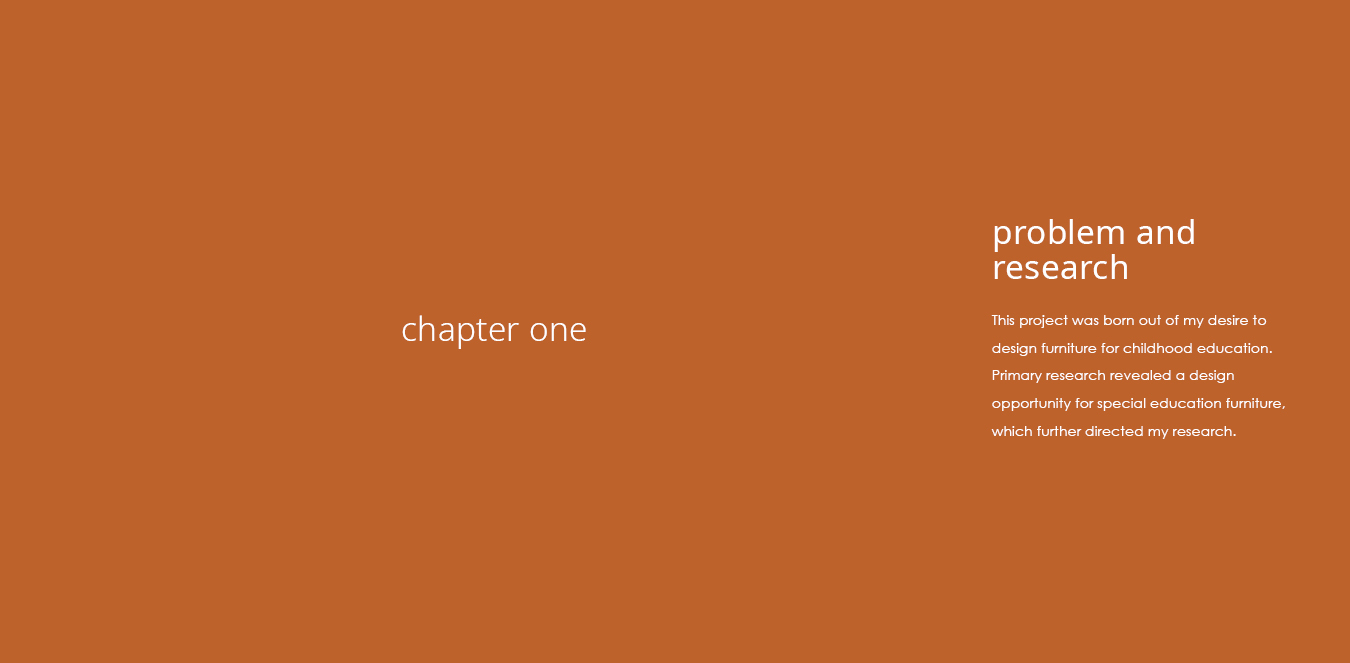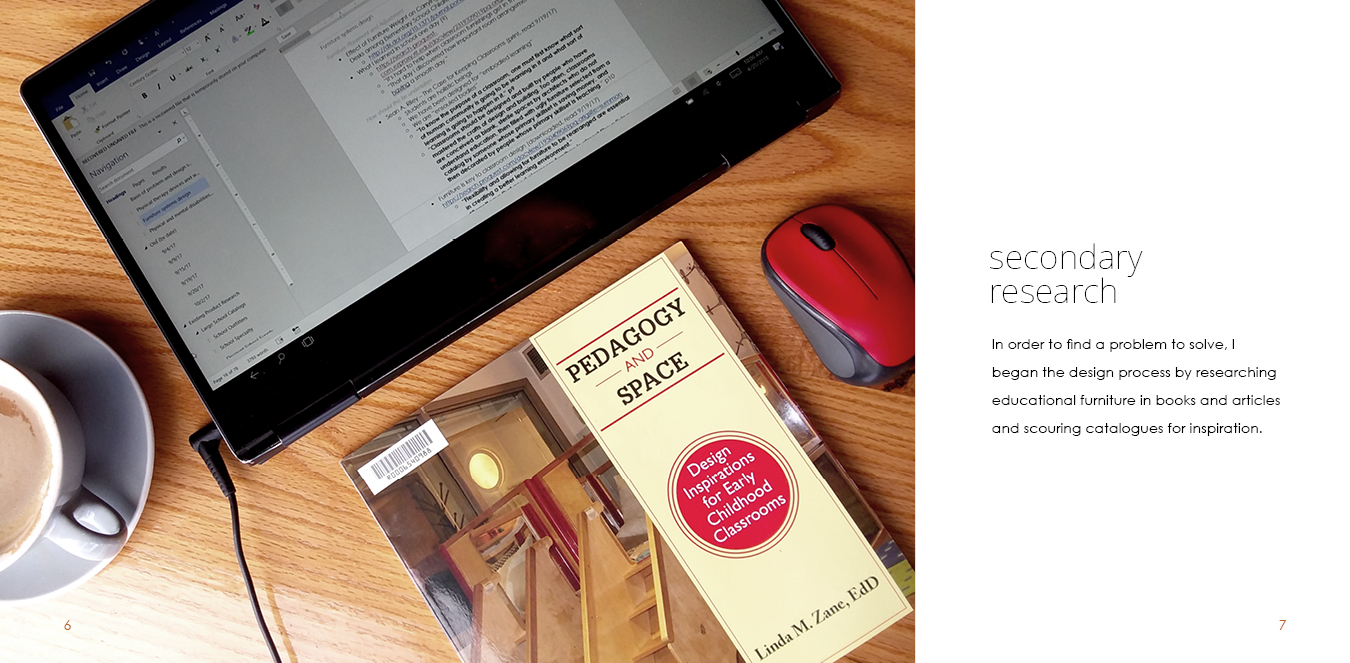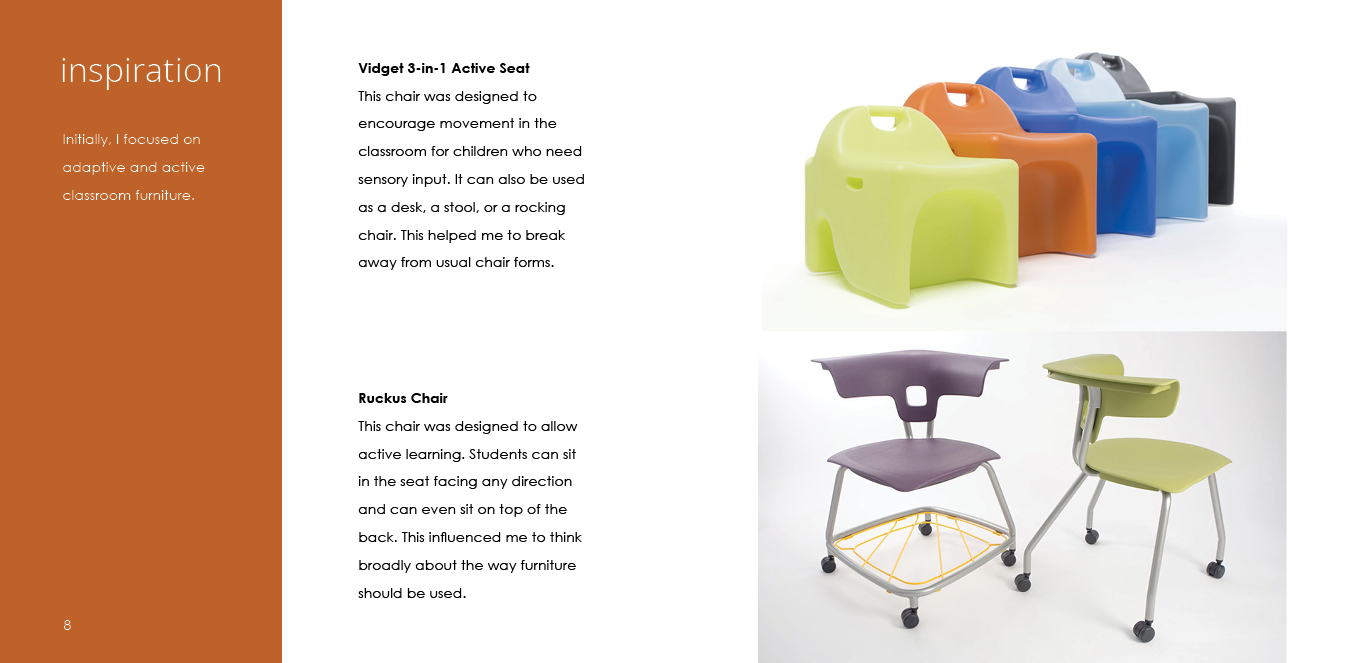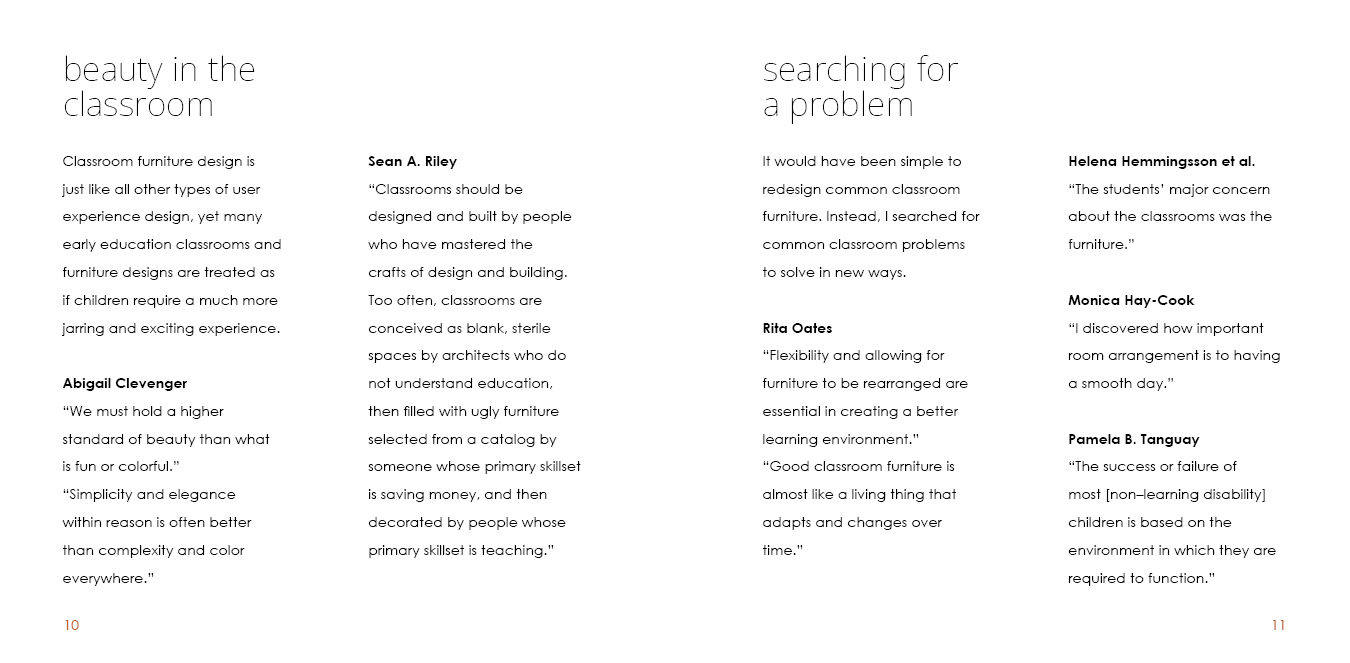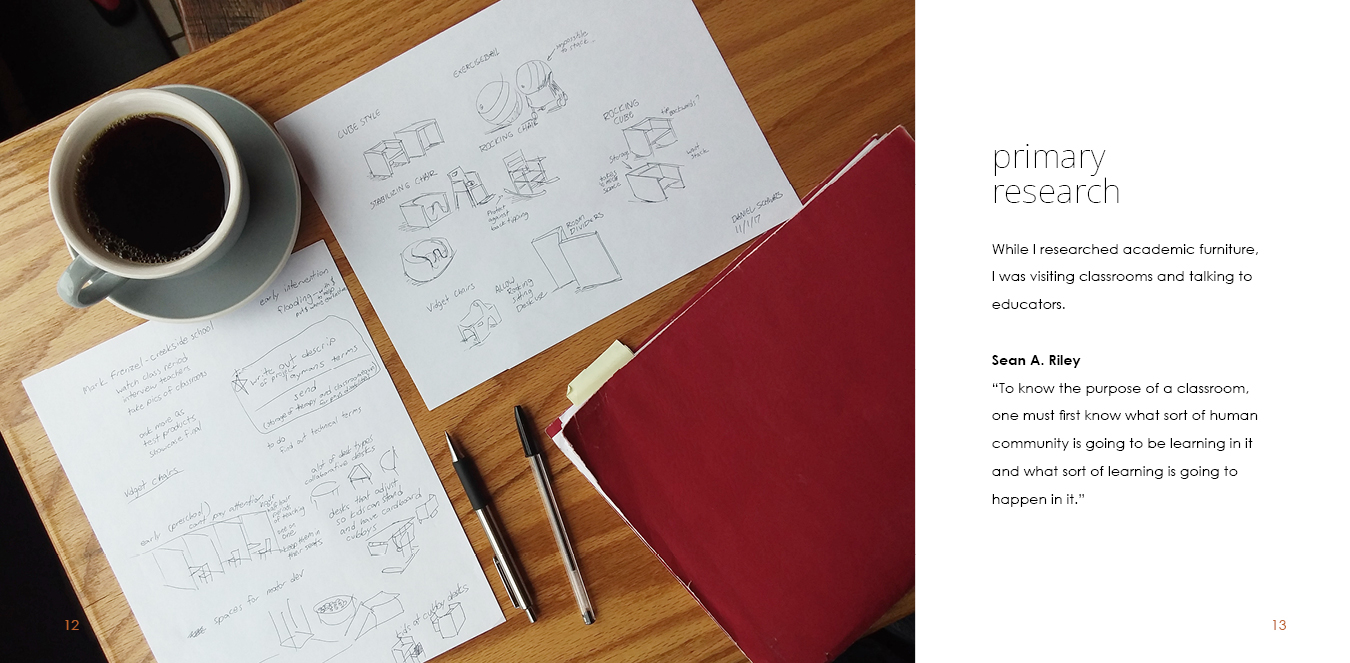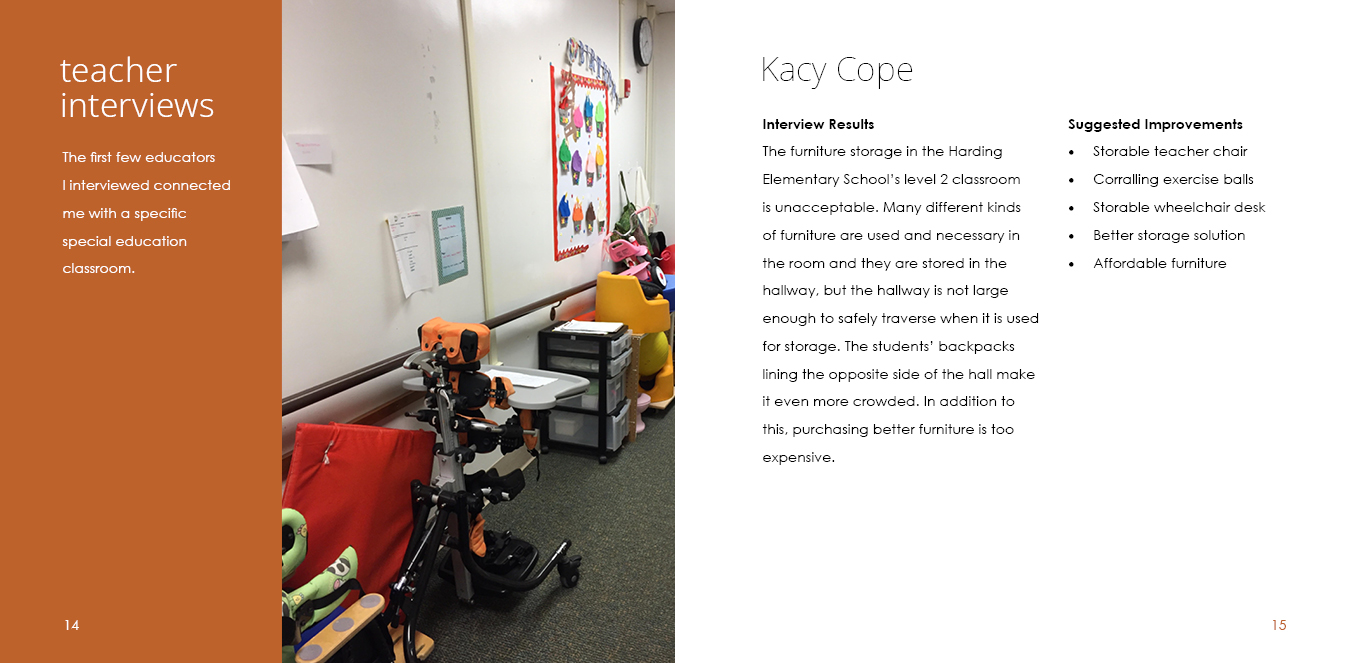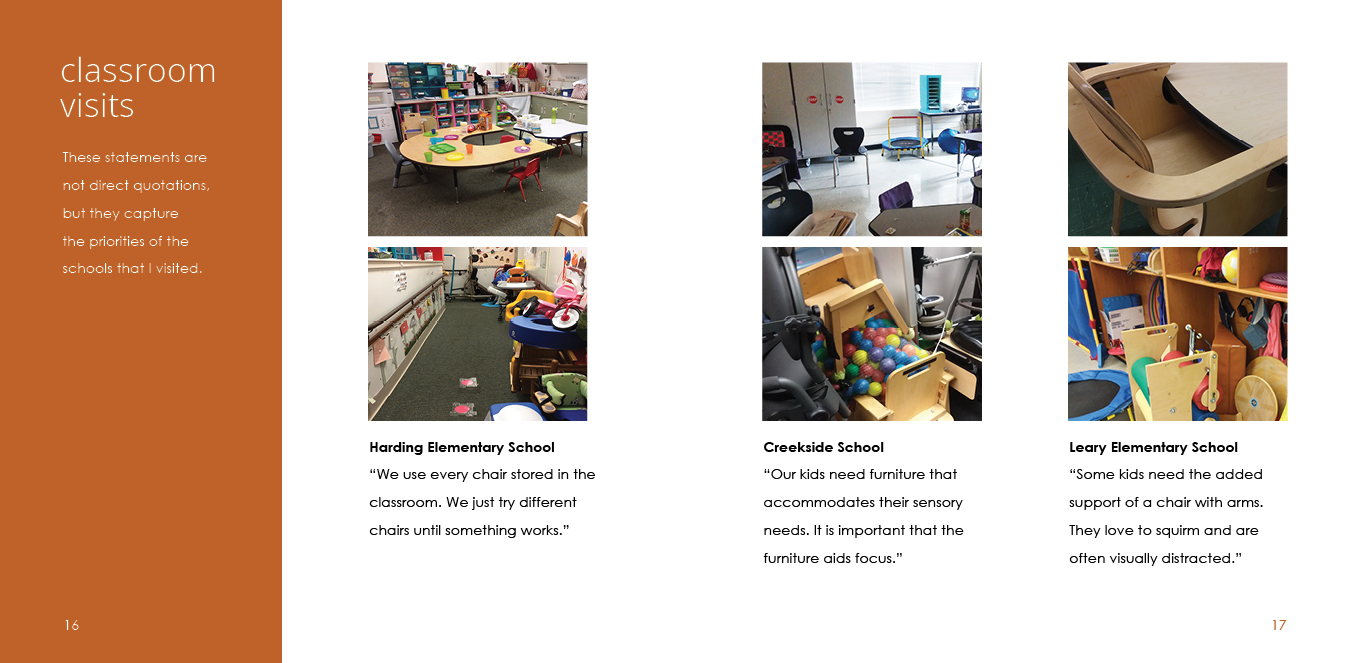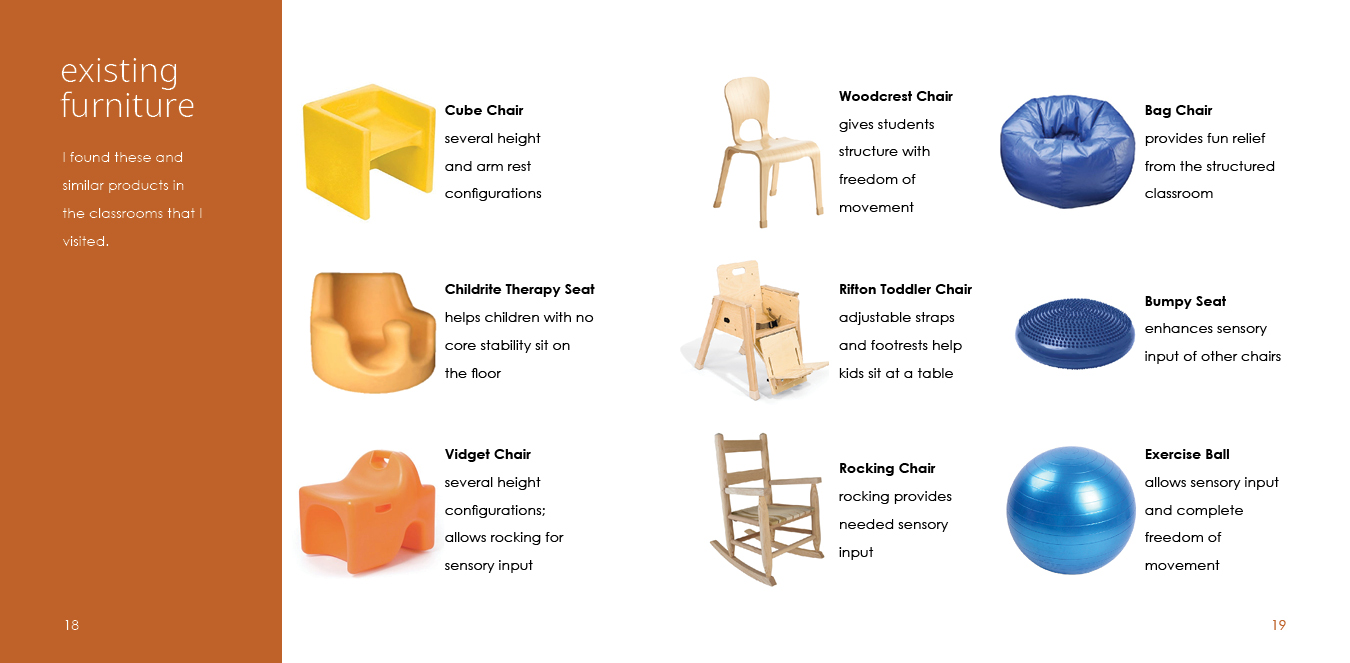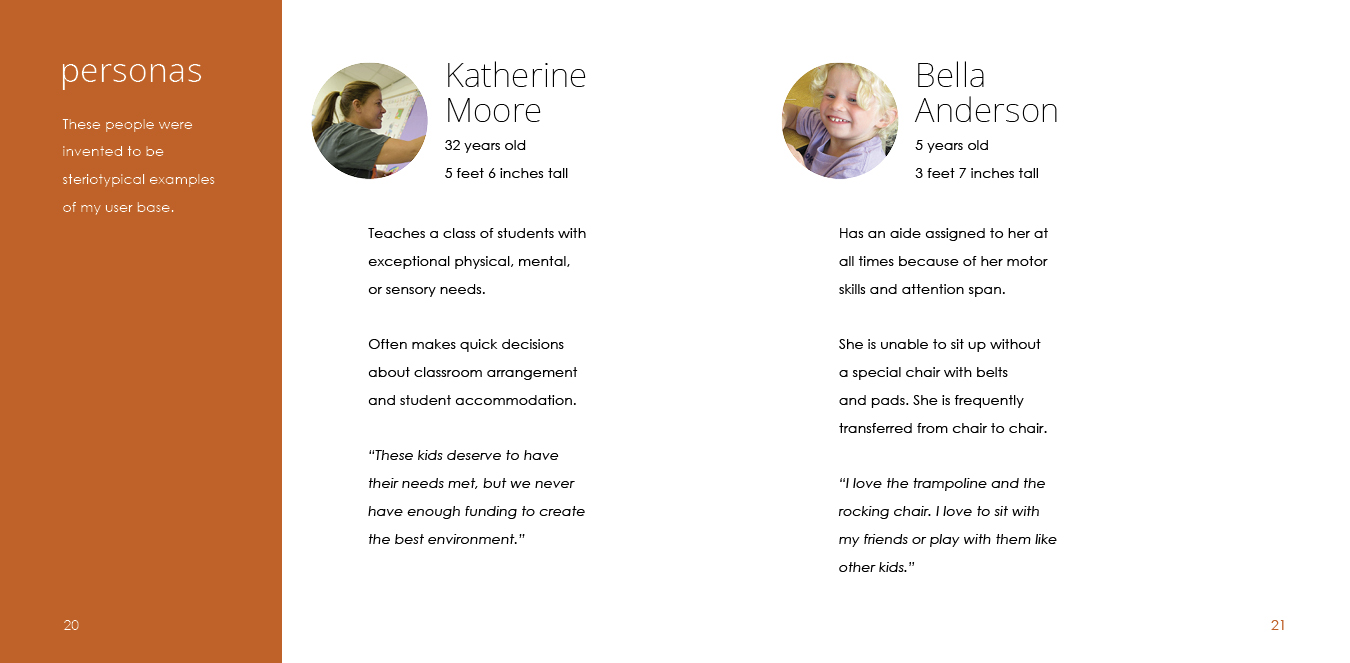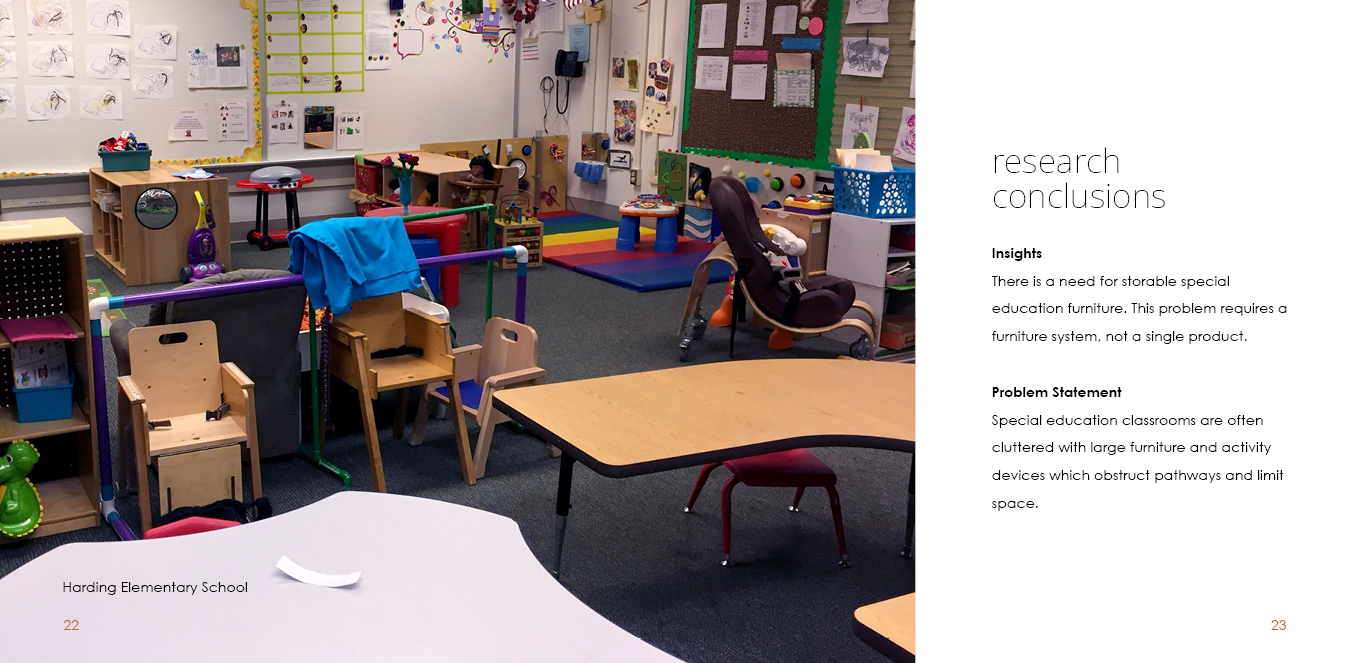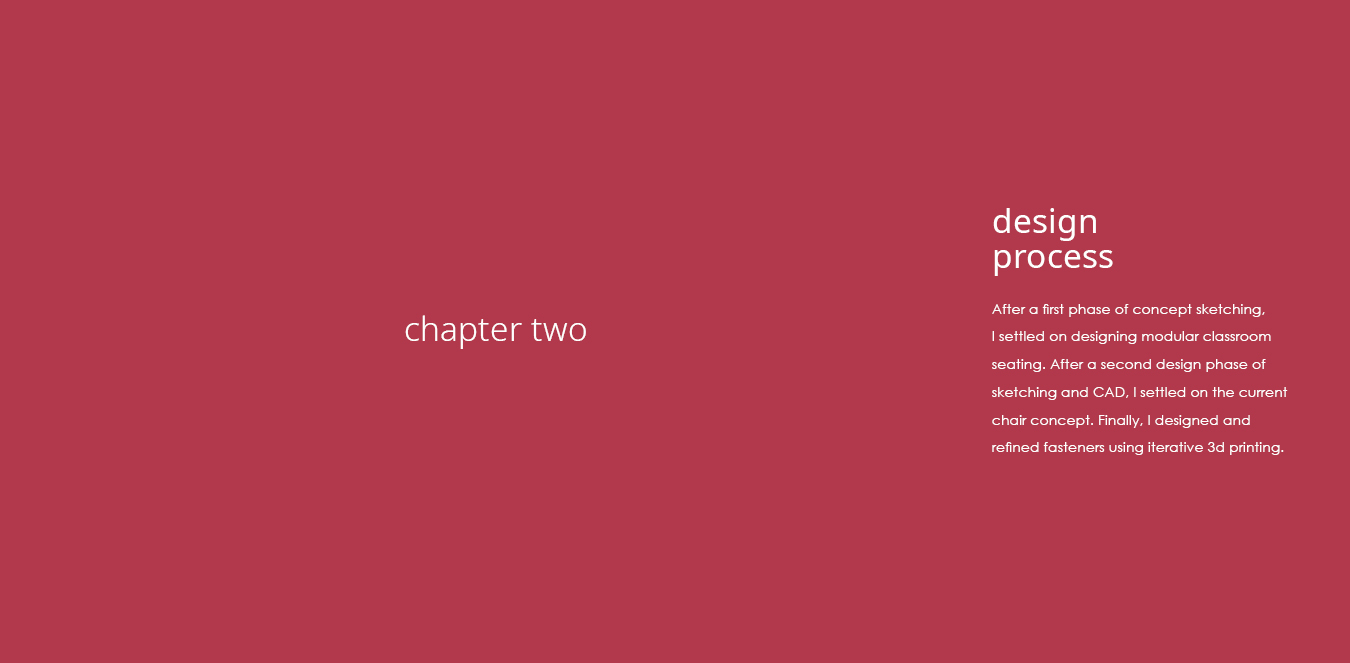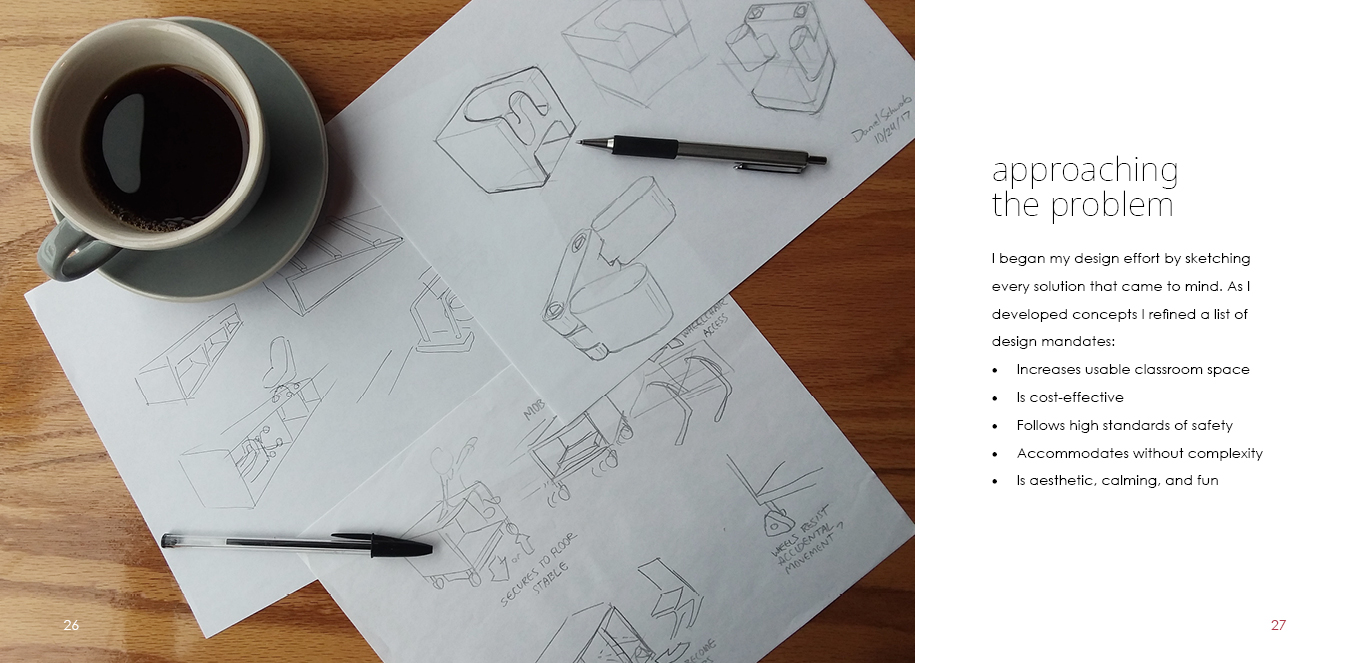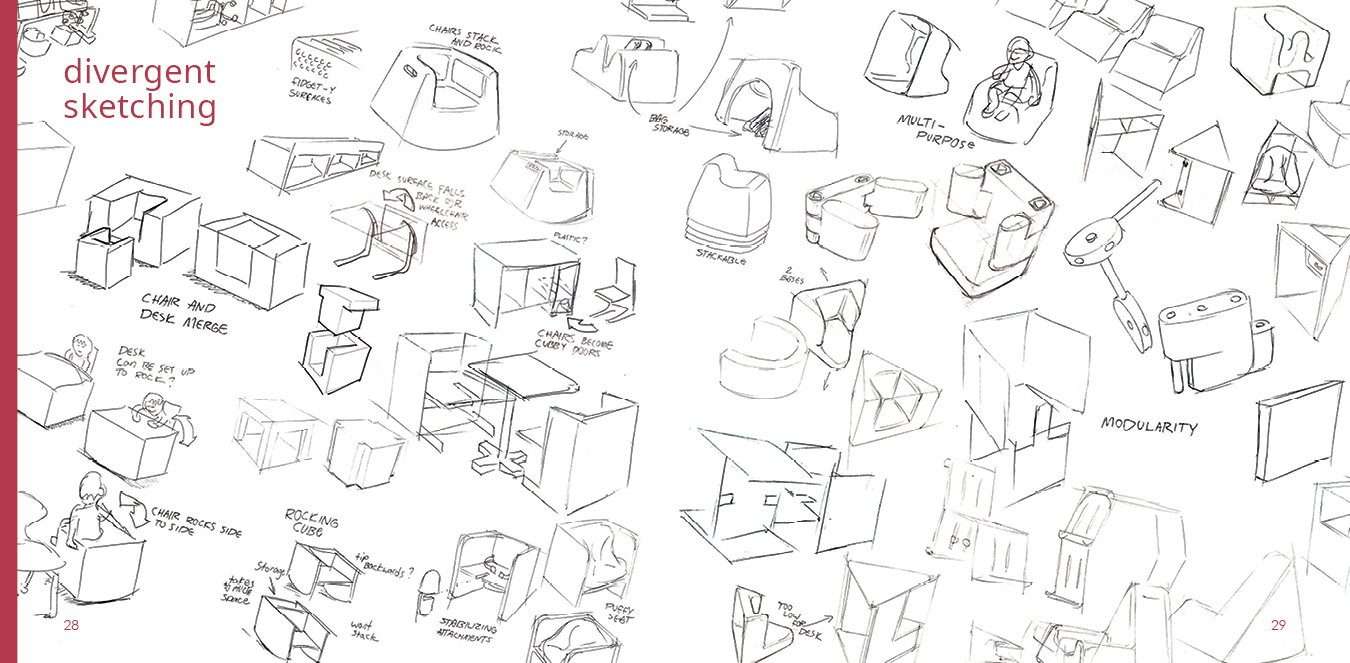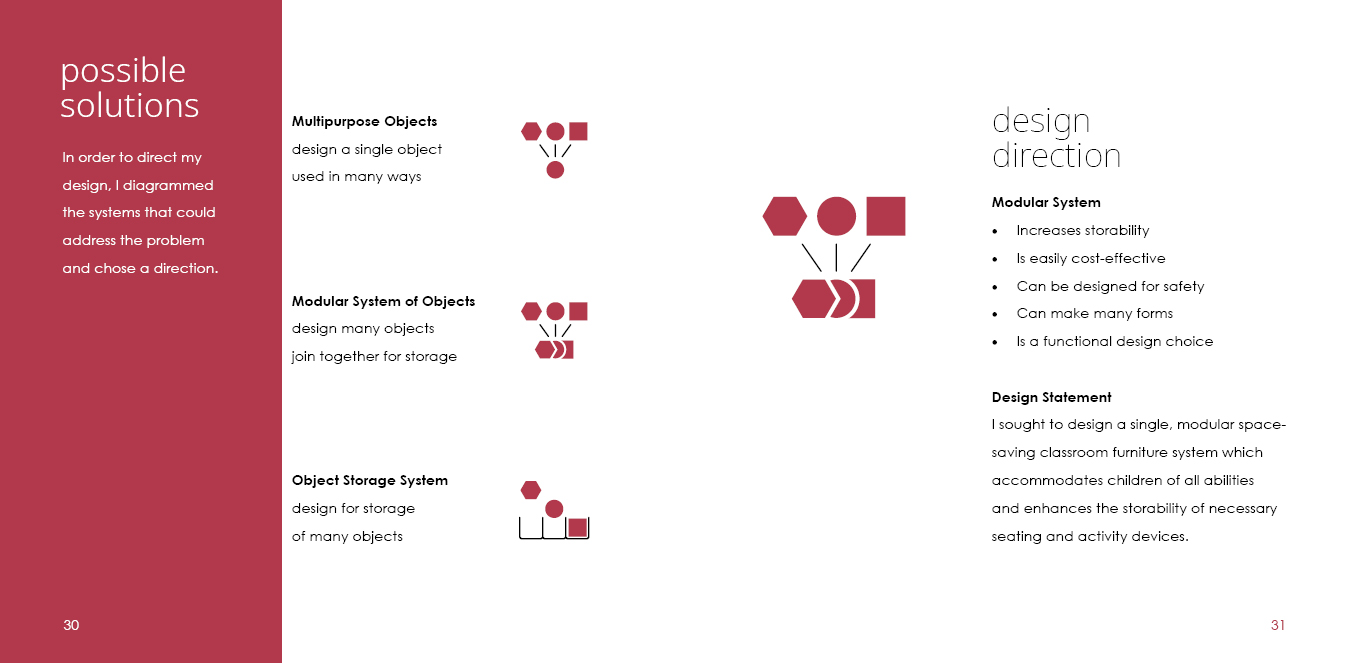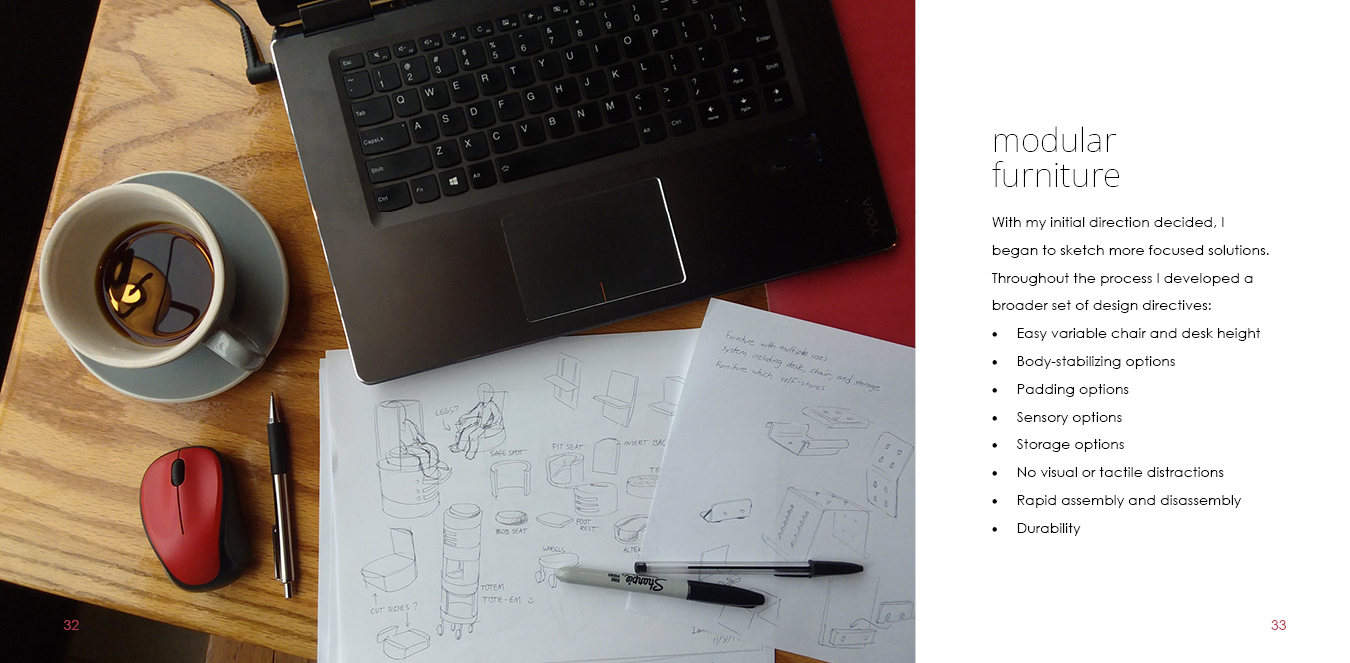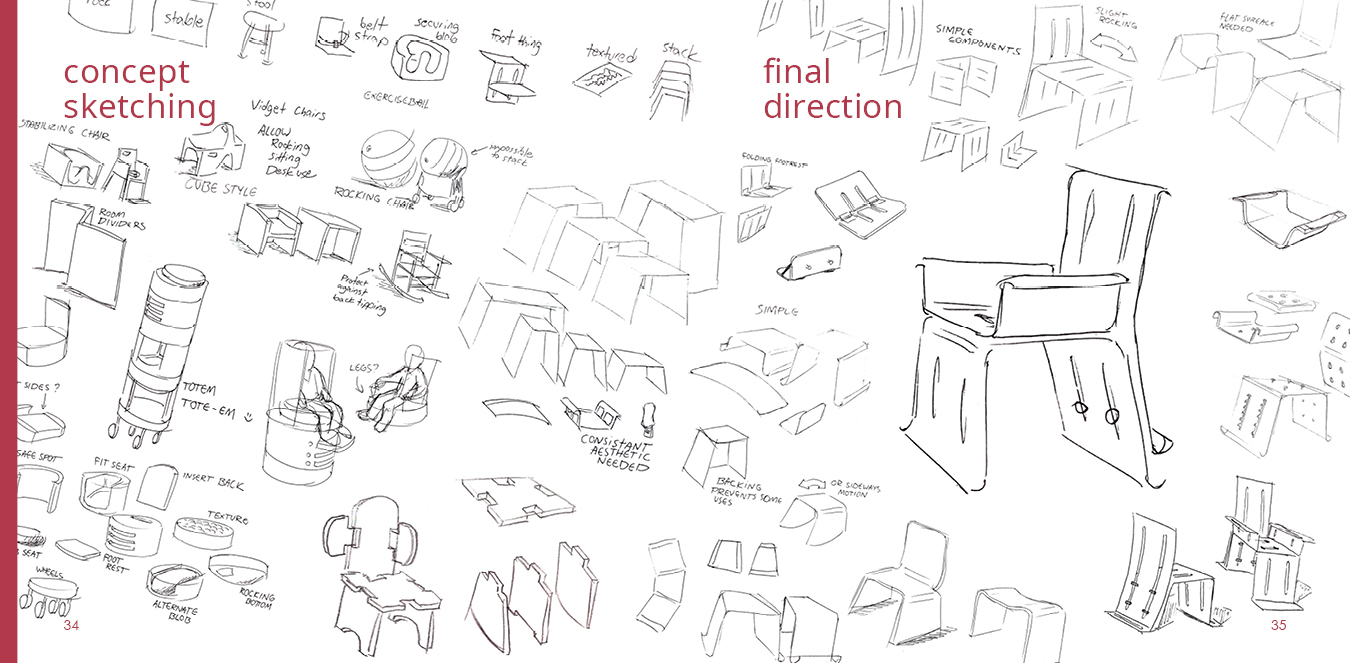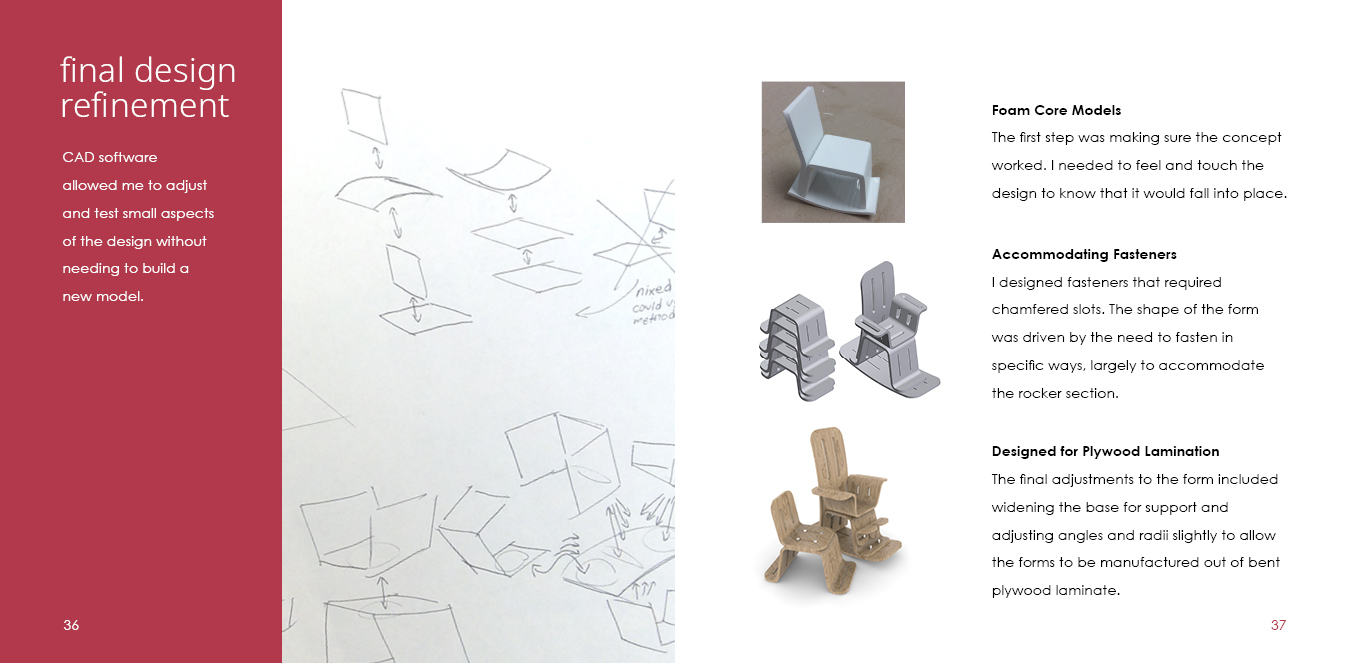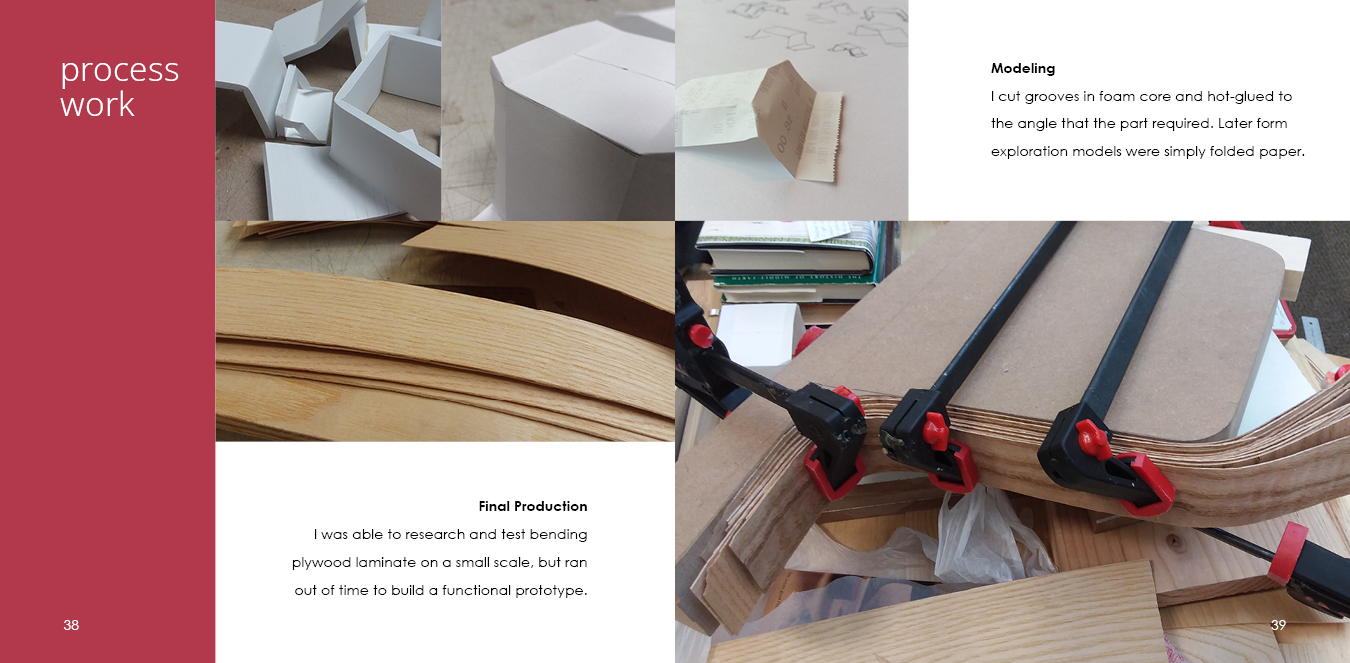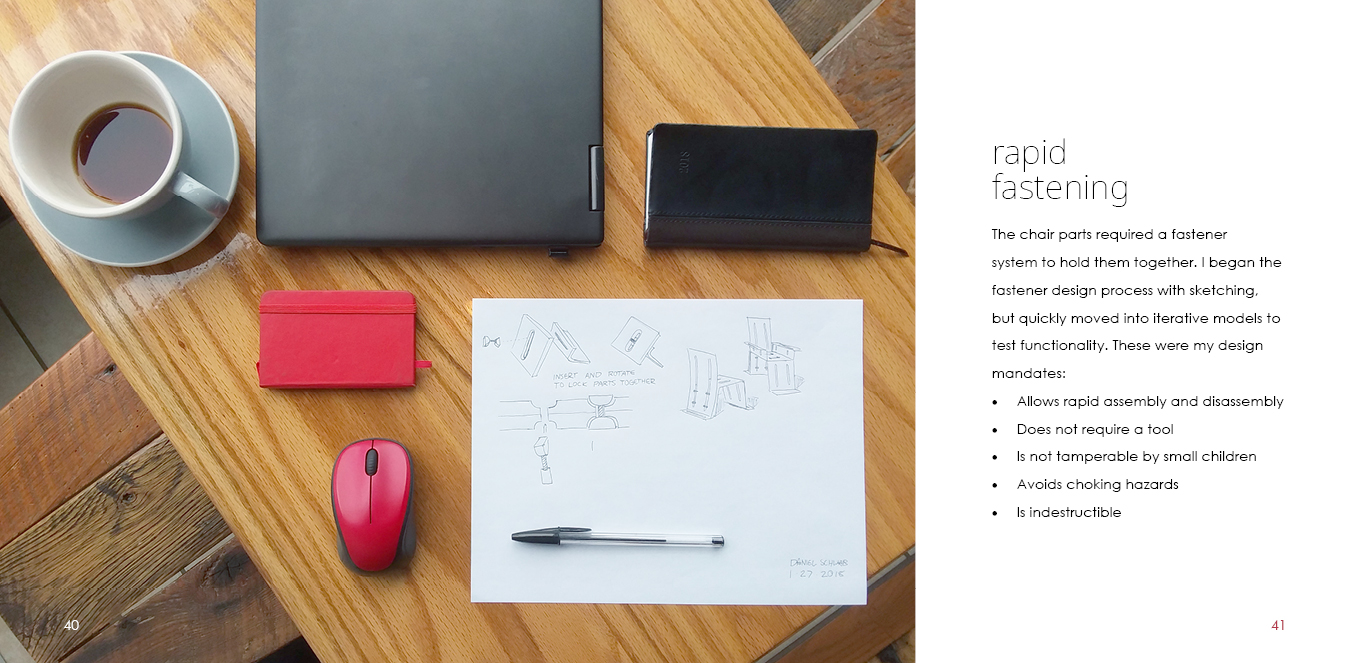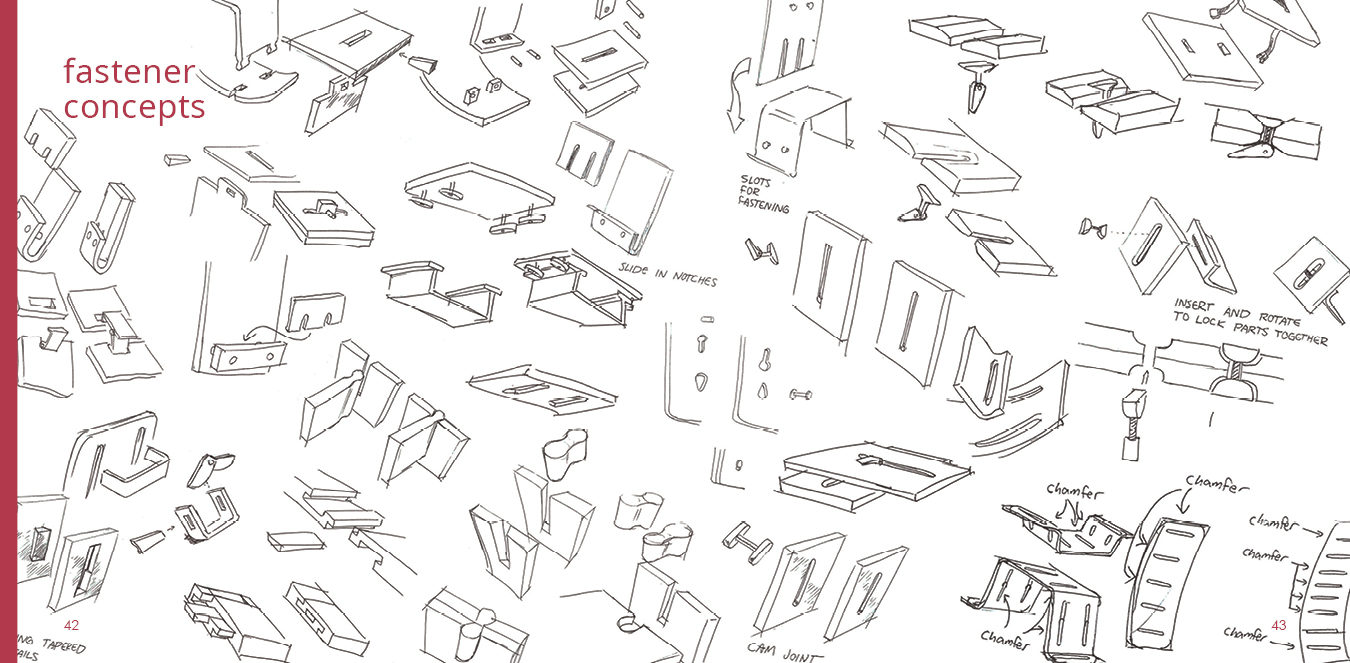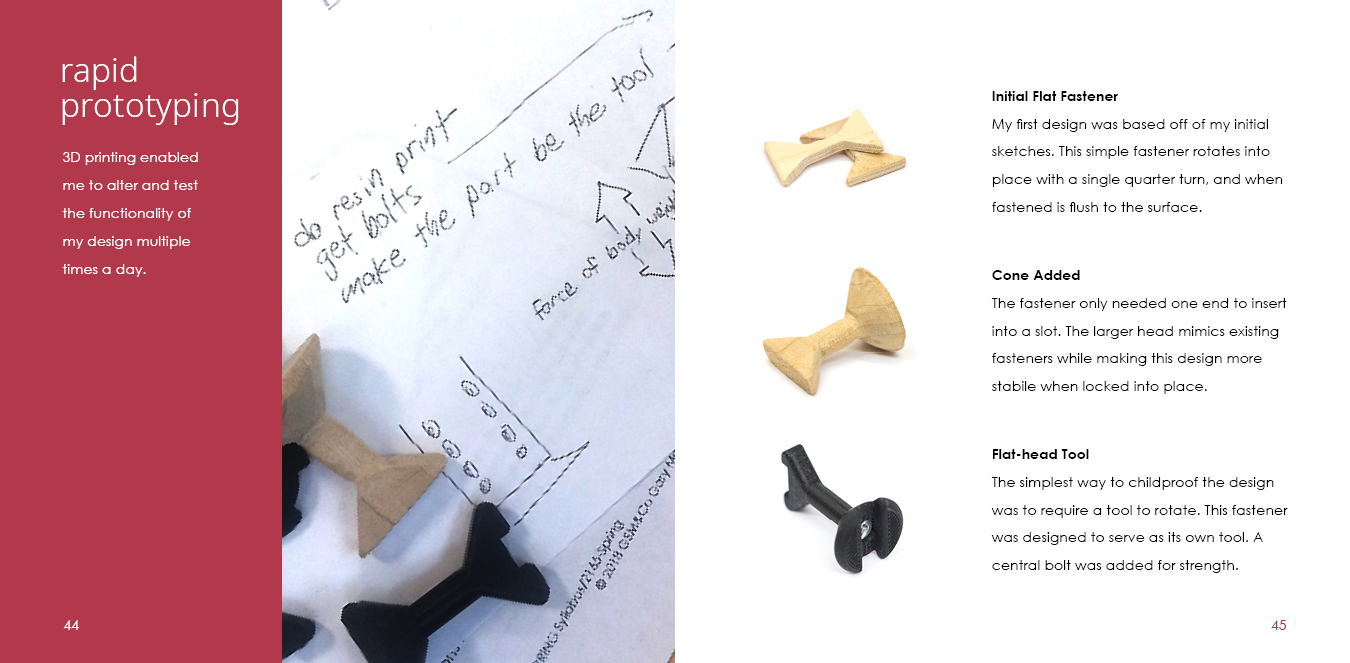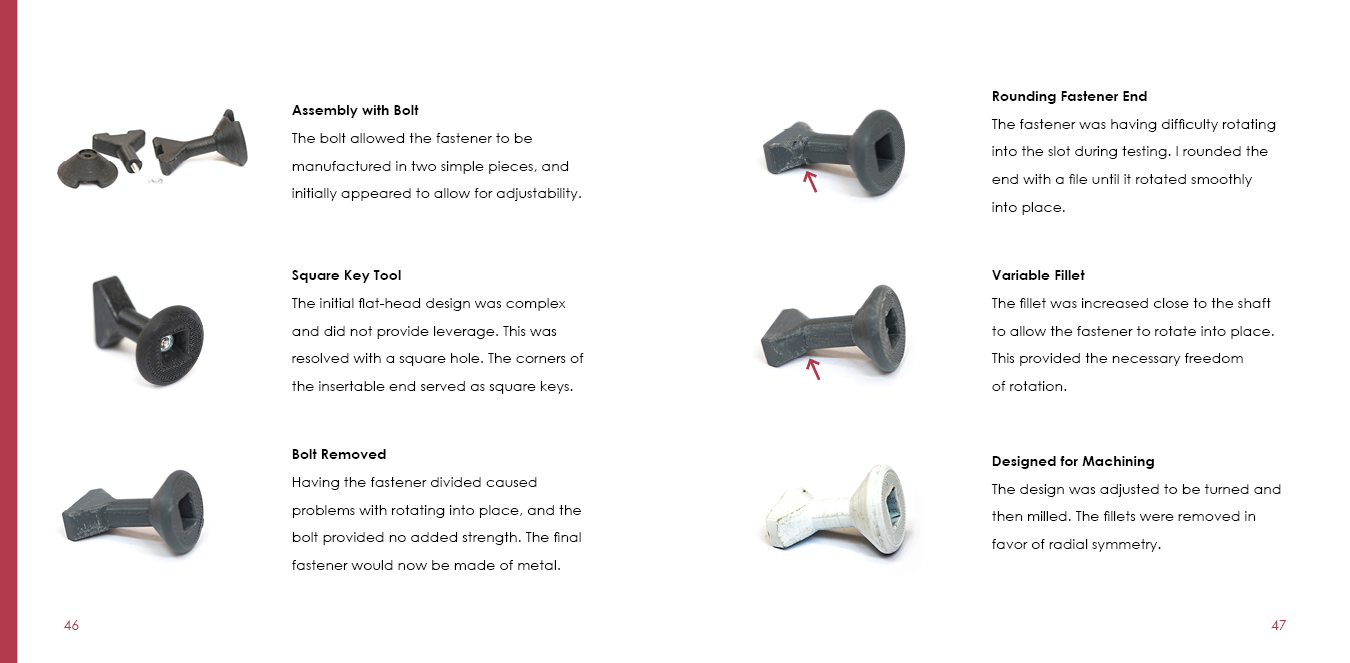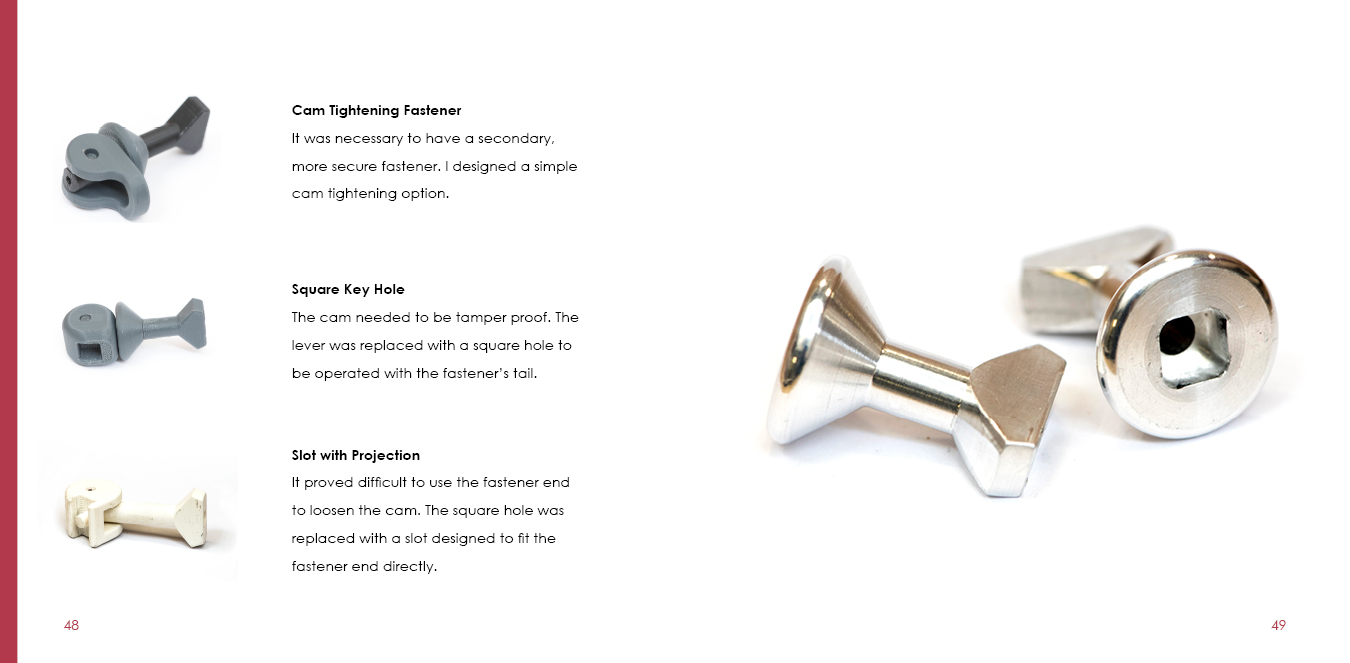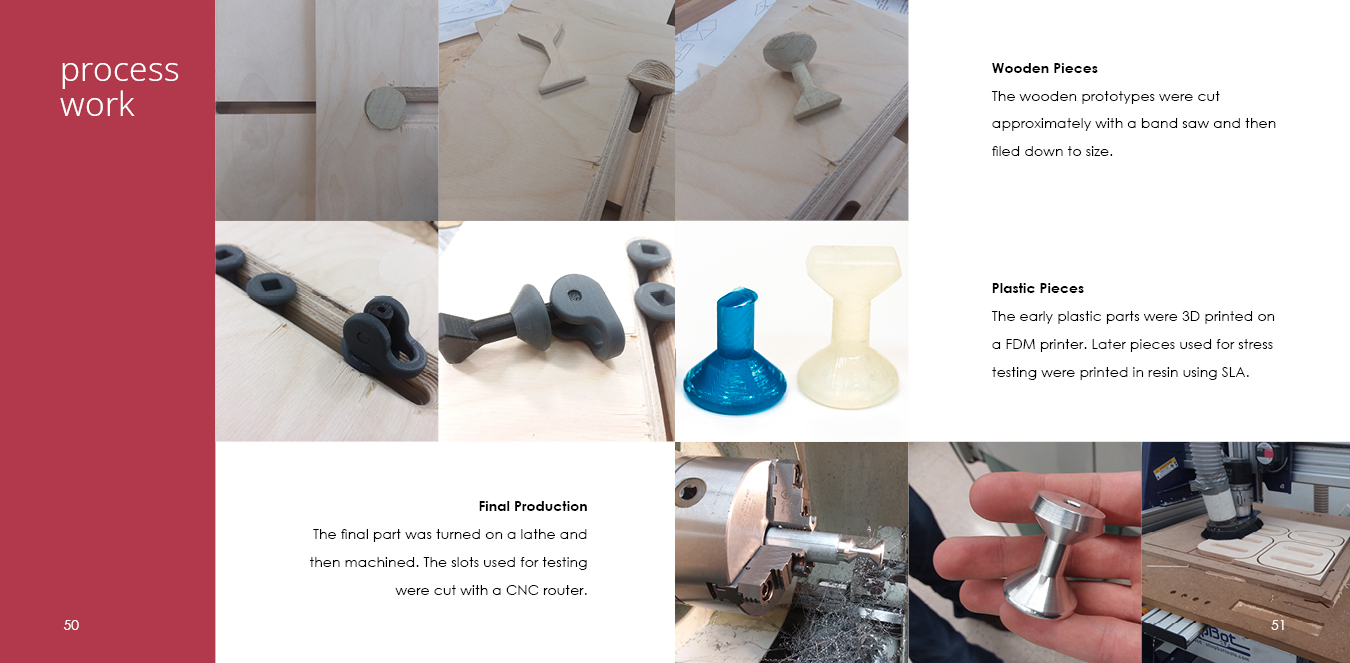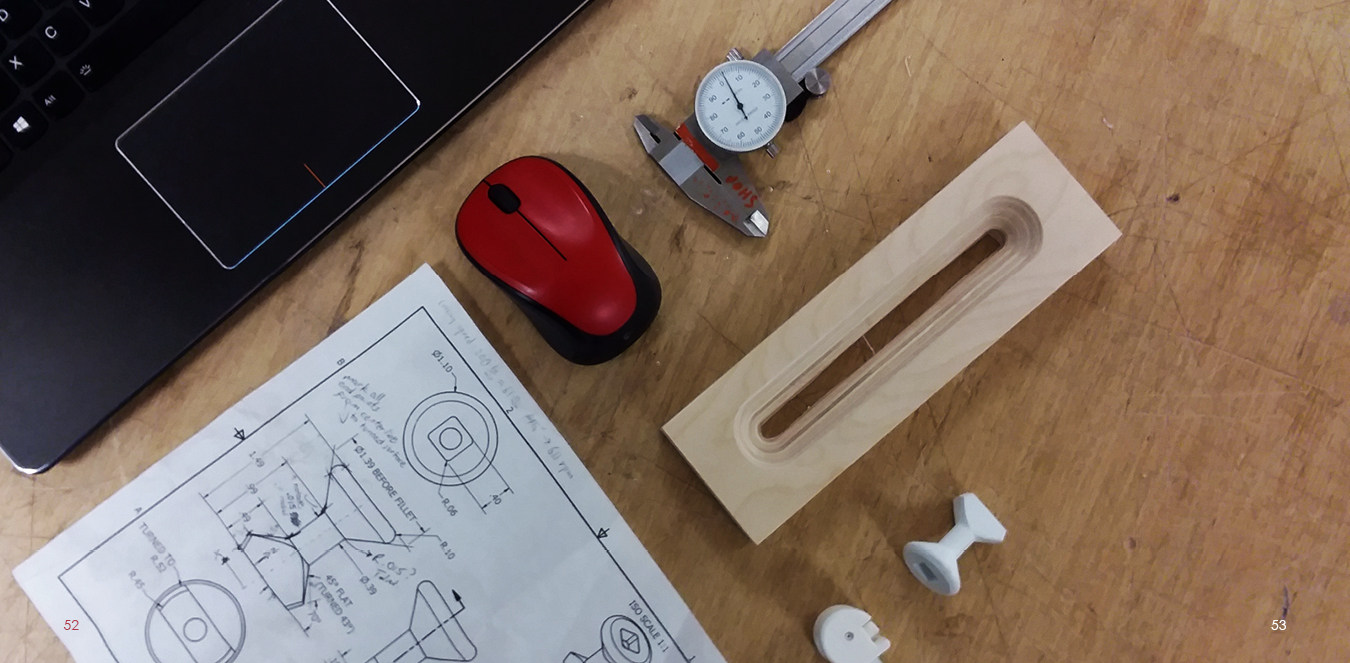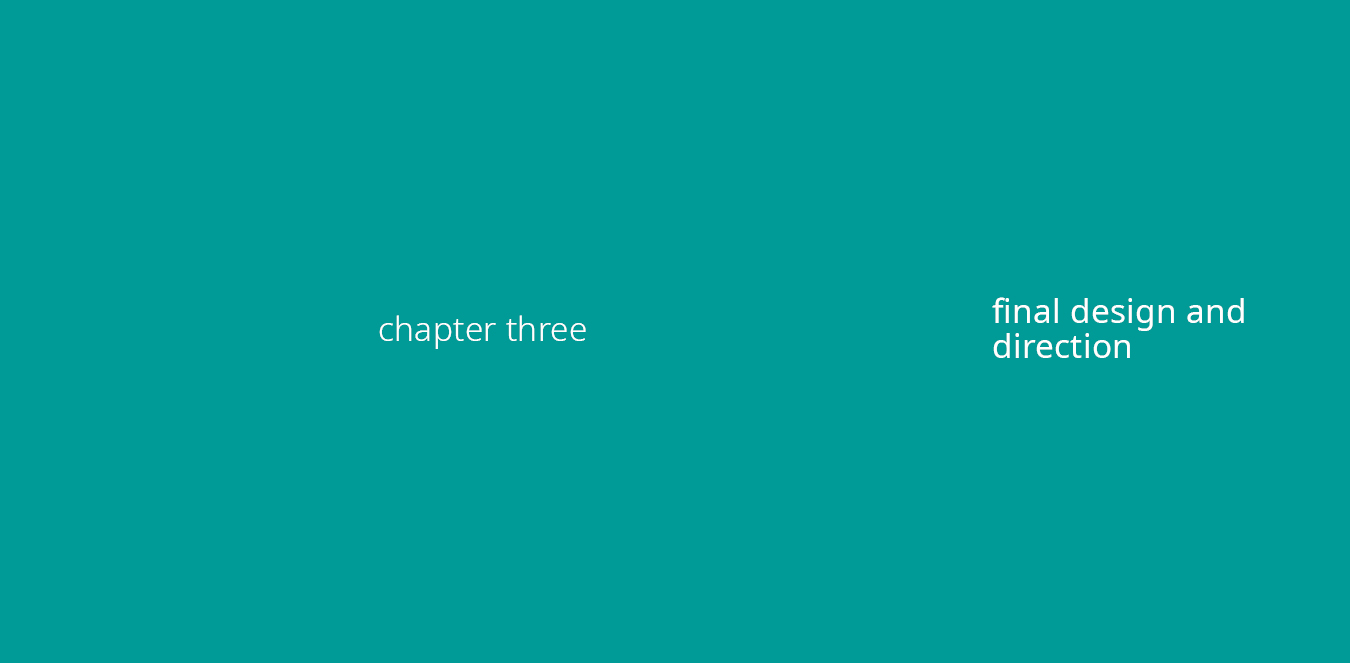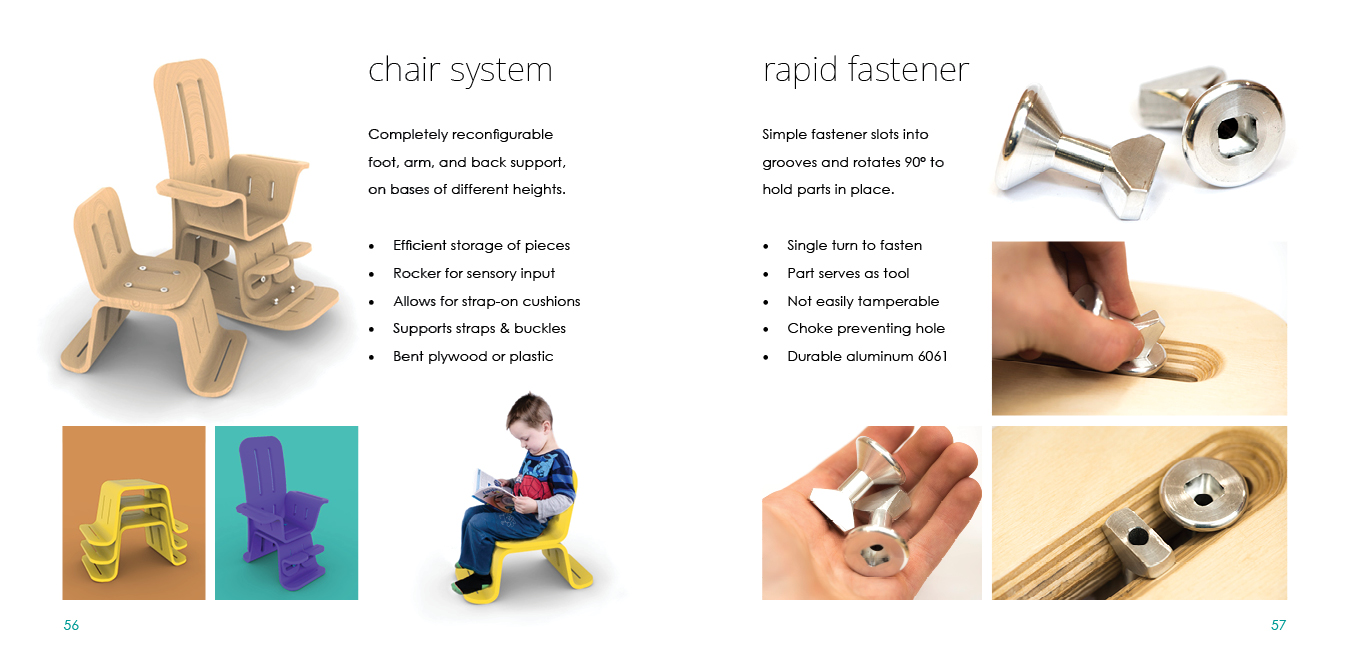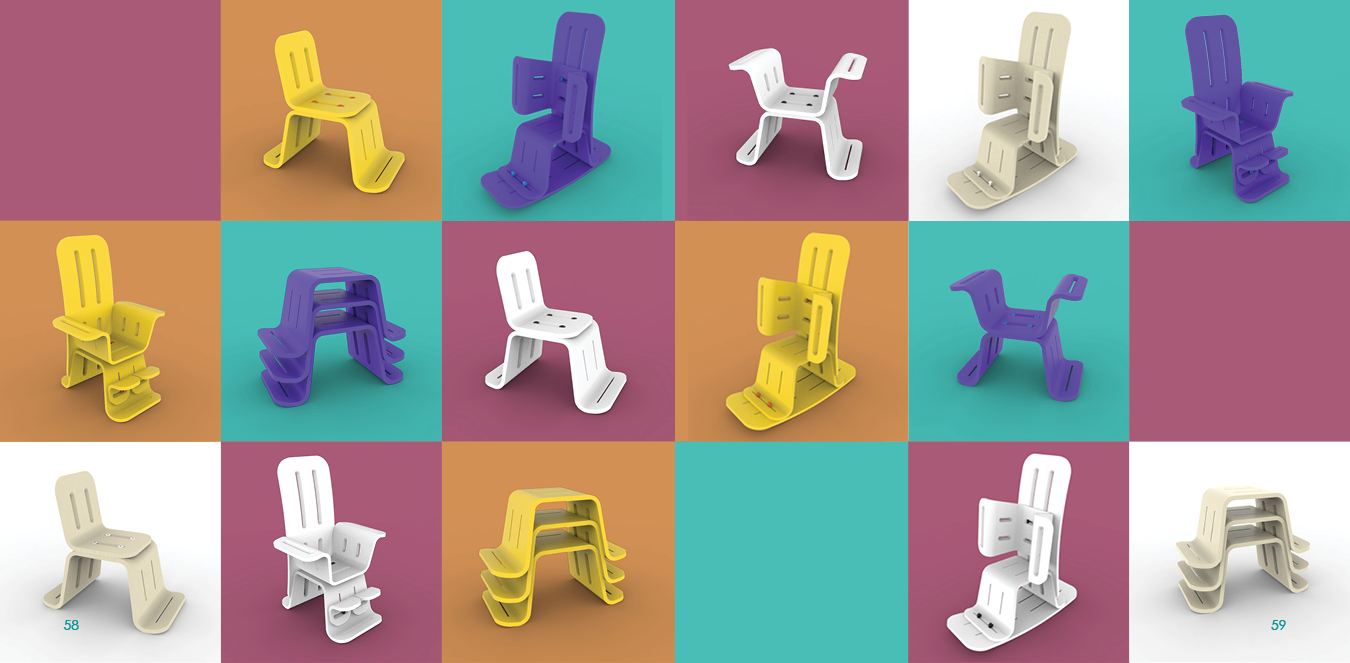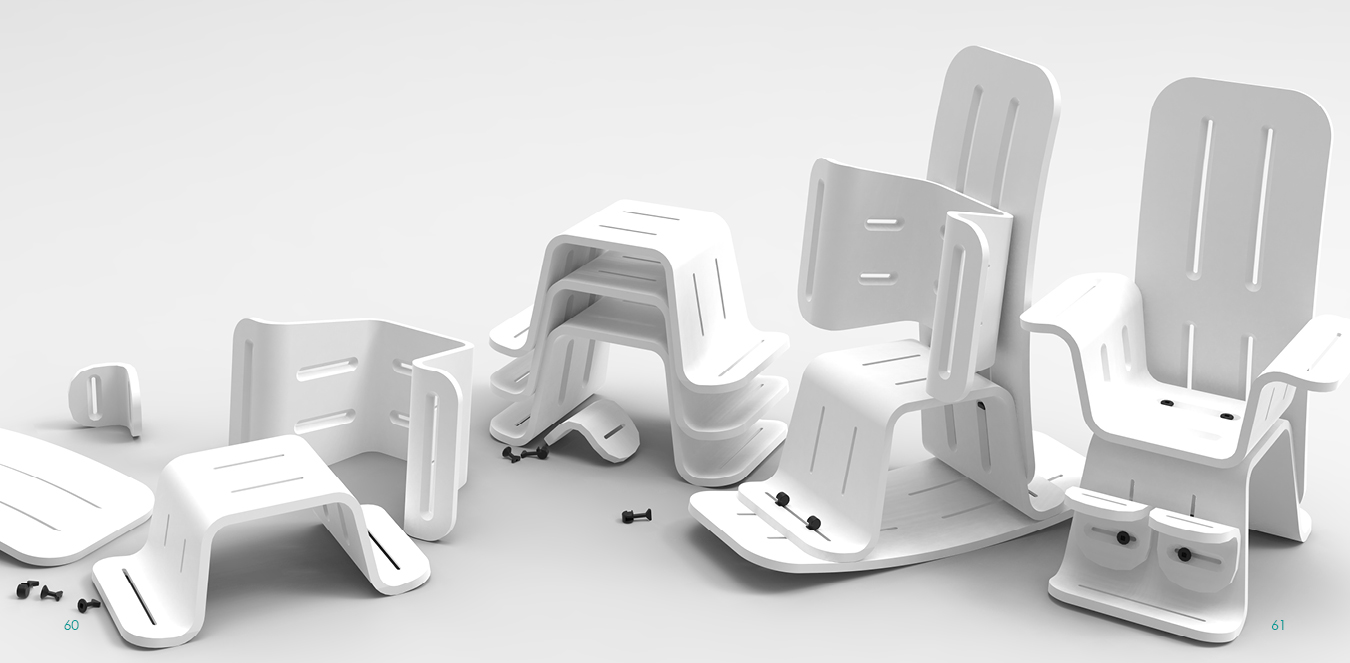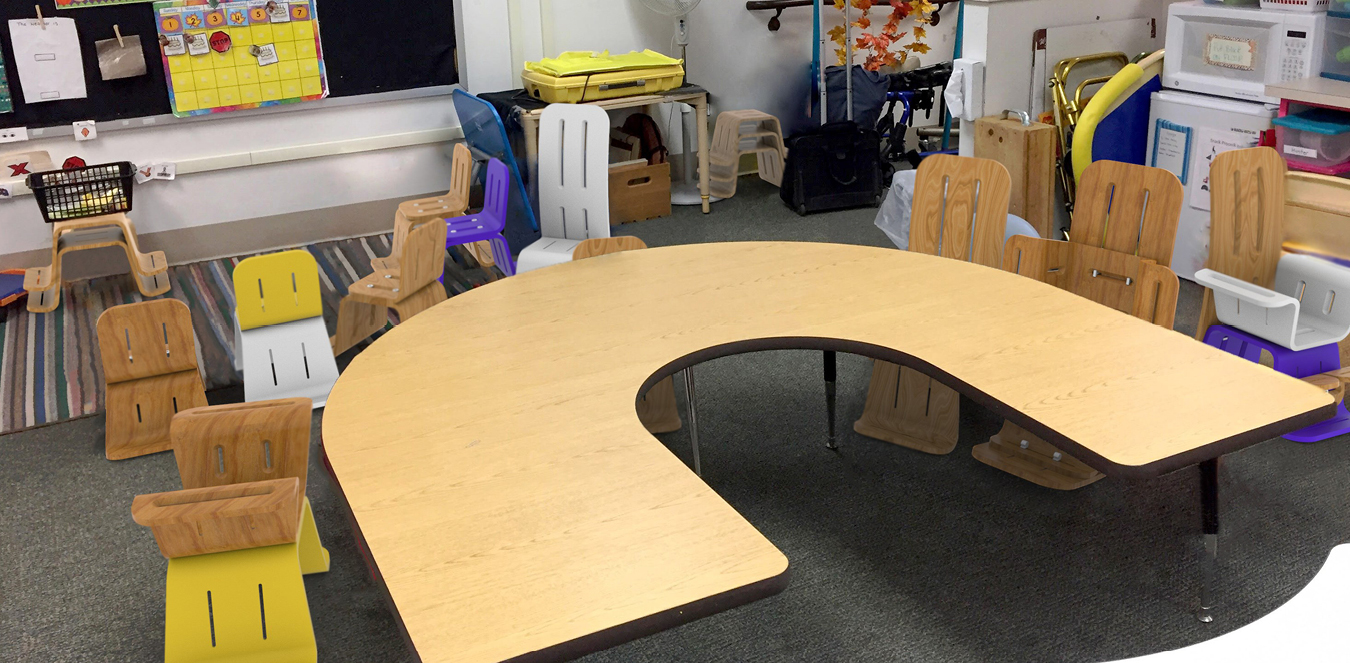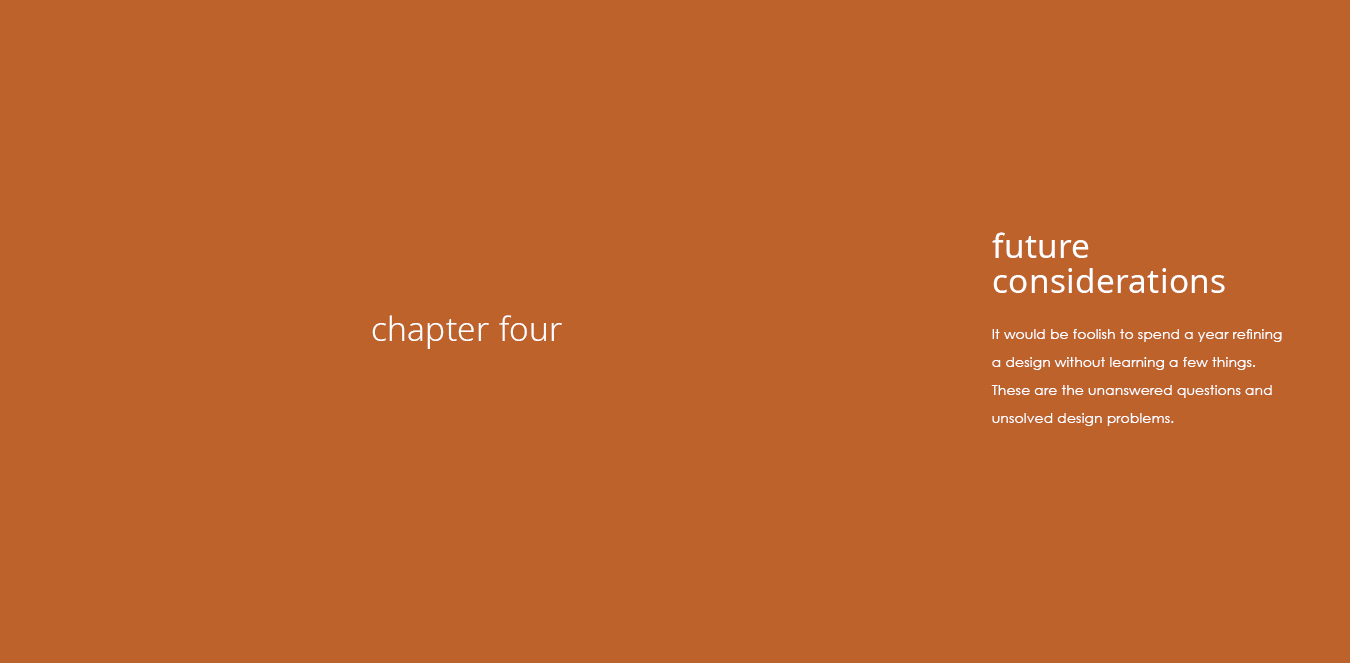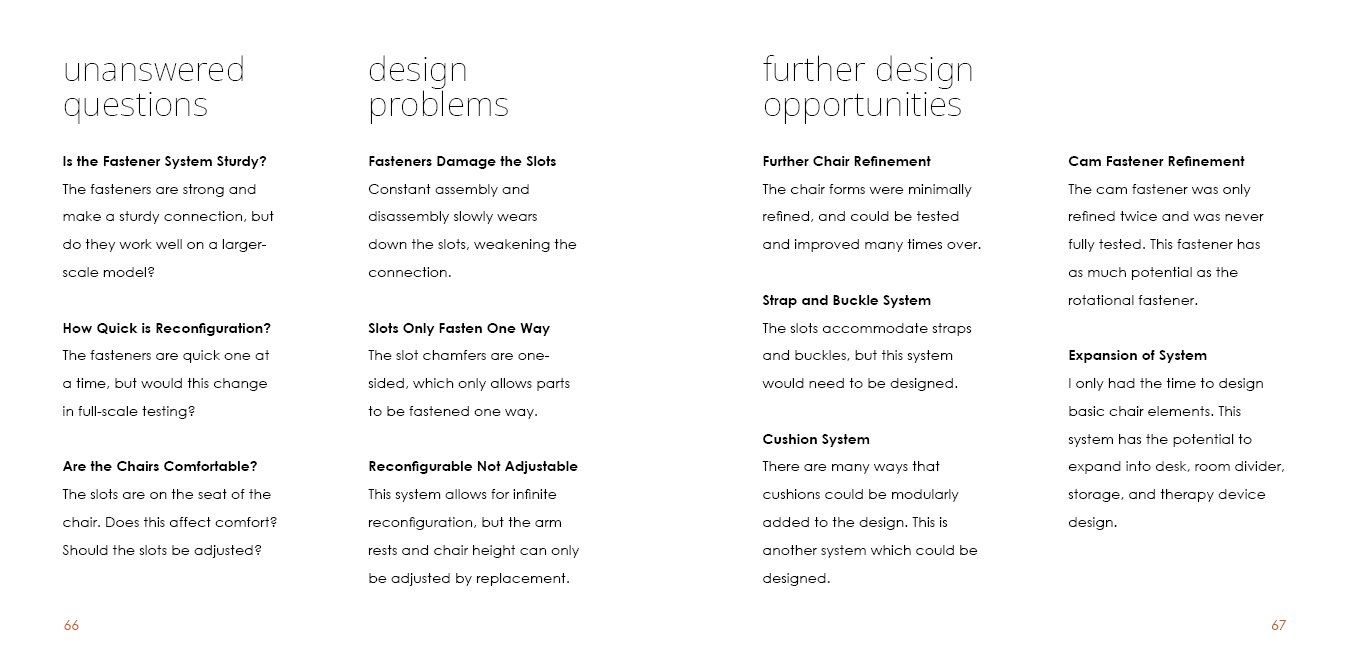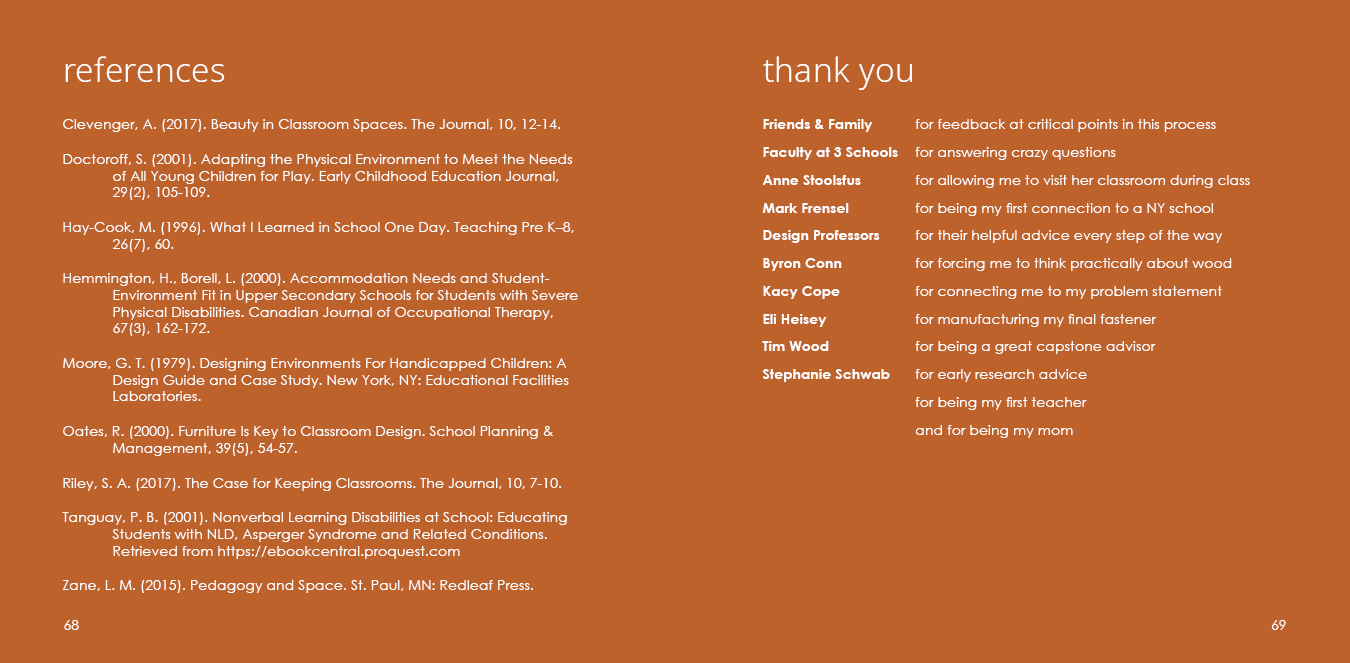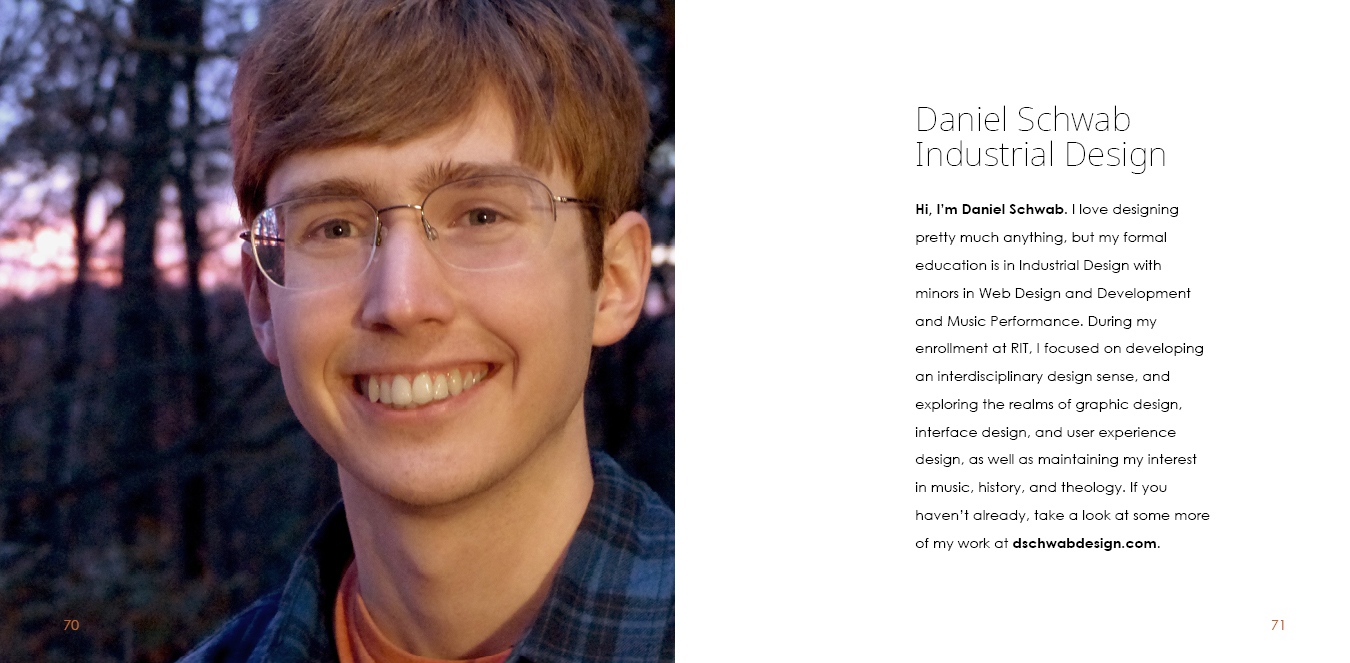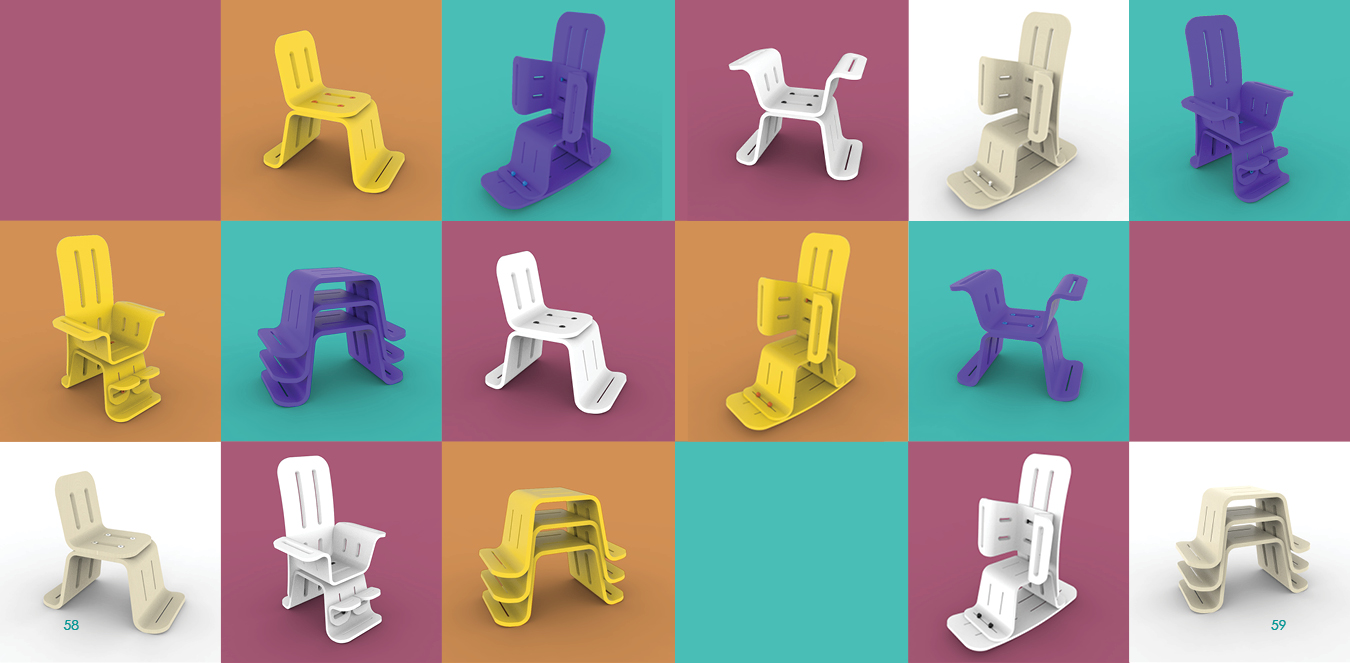 Internship Step Stool
During summer '17 I worked for a furniture studio owned by an RIT adjunct professor, Byron Conn. During my time there, I designed this elegant and simple step stool and took it from ideation to production. The two parts of the stepstool can be carried as a unit when pushed together, but are completely disconnected when pulled apart. Since then, my mother has been using it as a multifunctional stool in her kindergarten class. It now also functions as a mini desk for young students.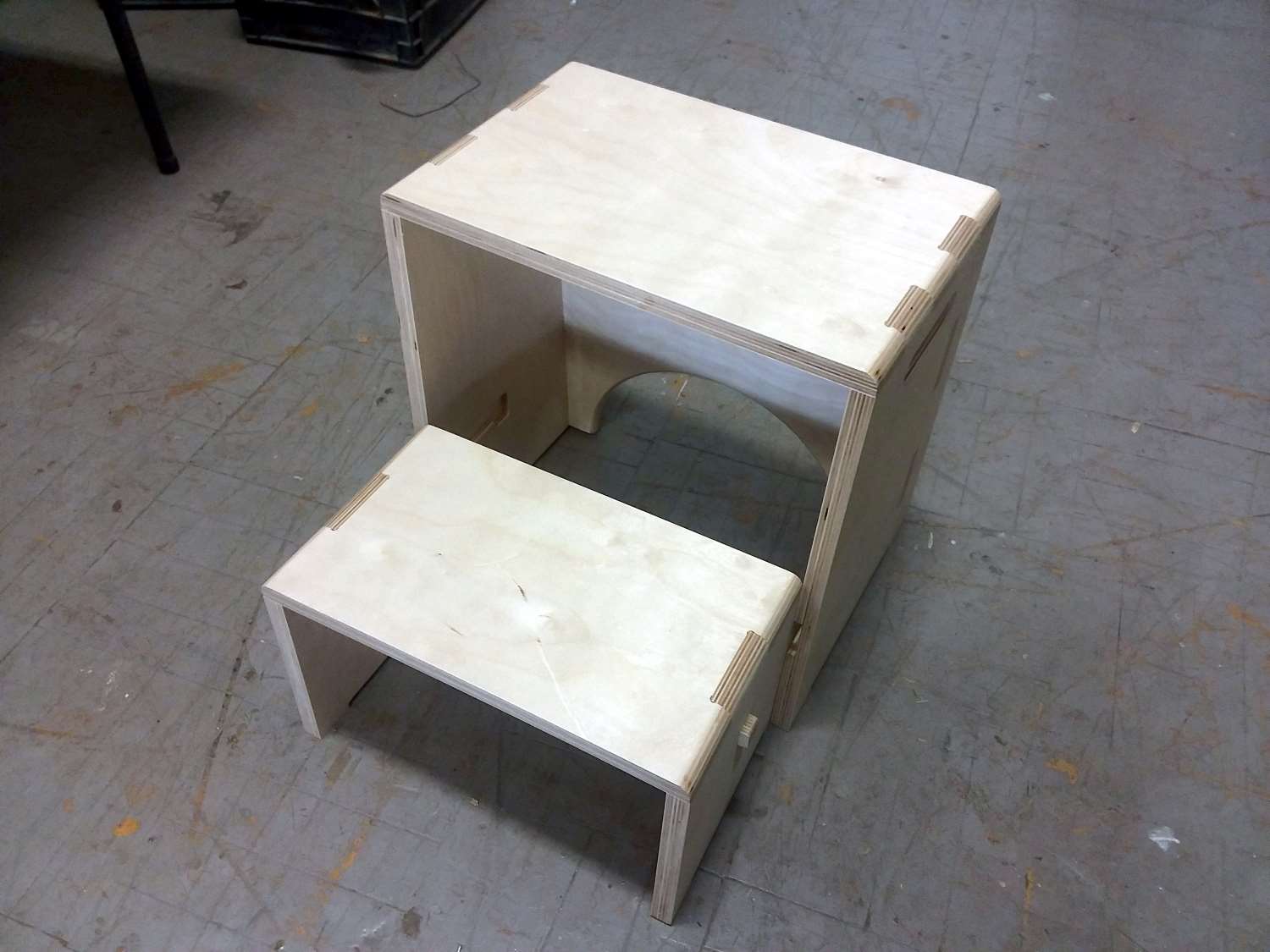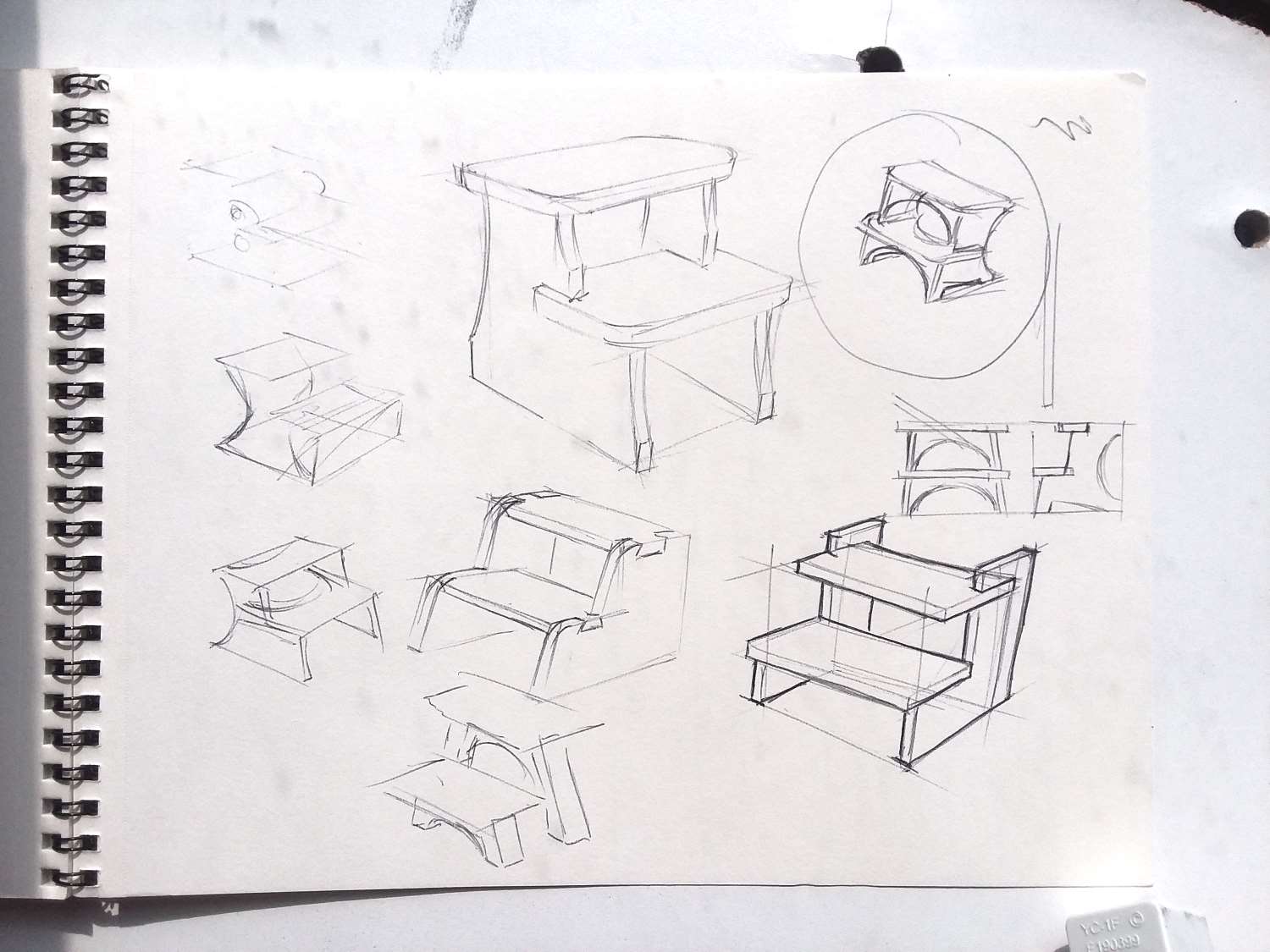 Will scan more of my ideation sketches soon...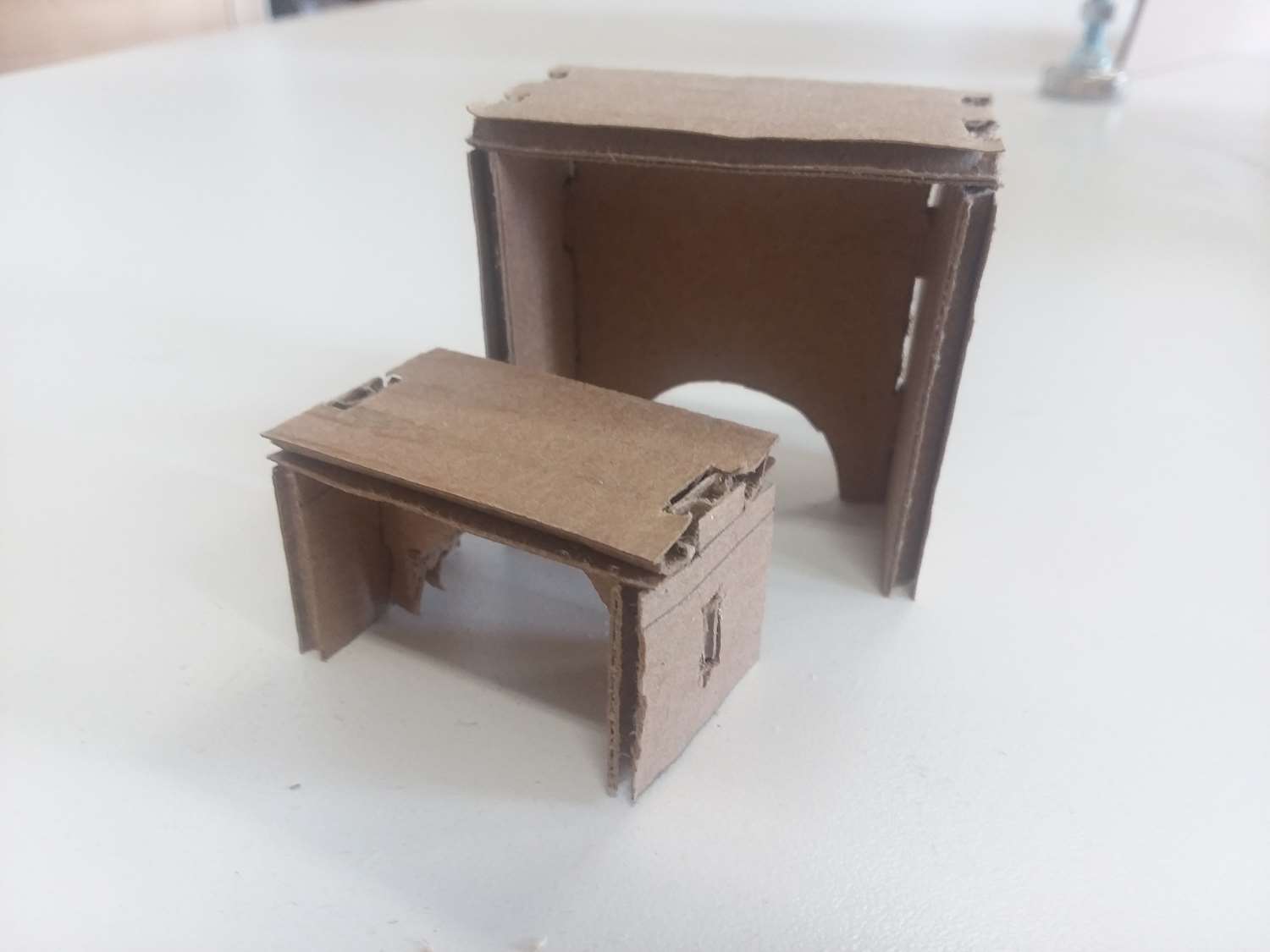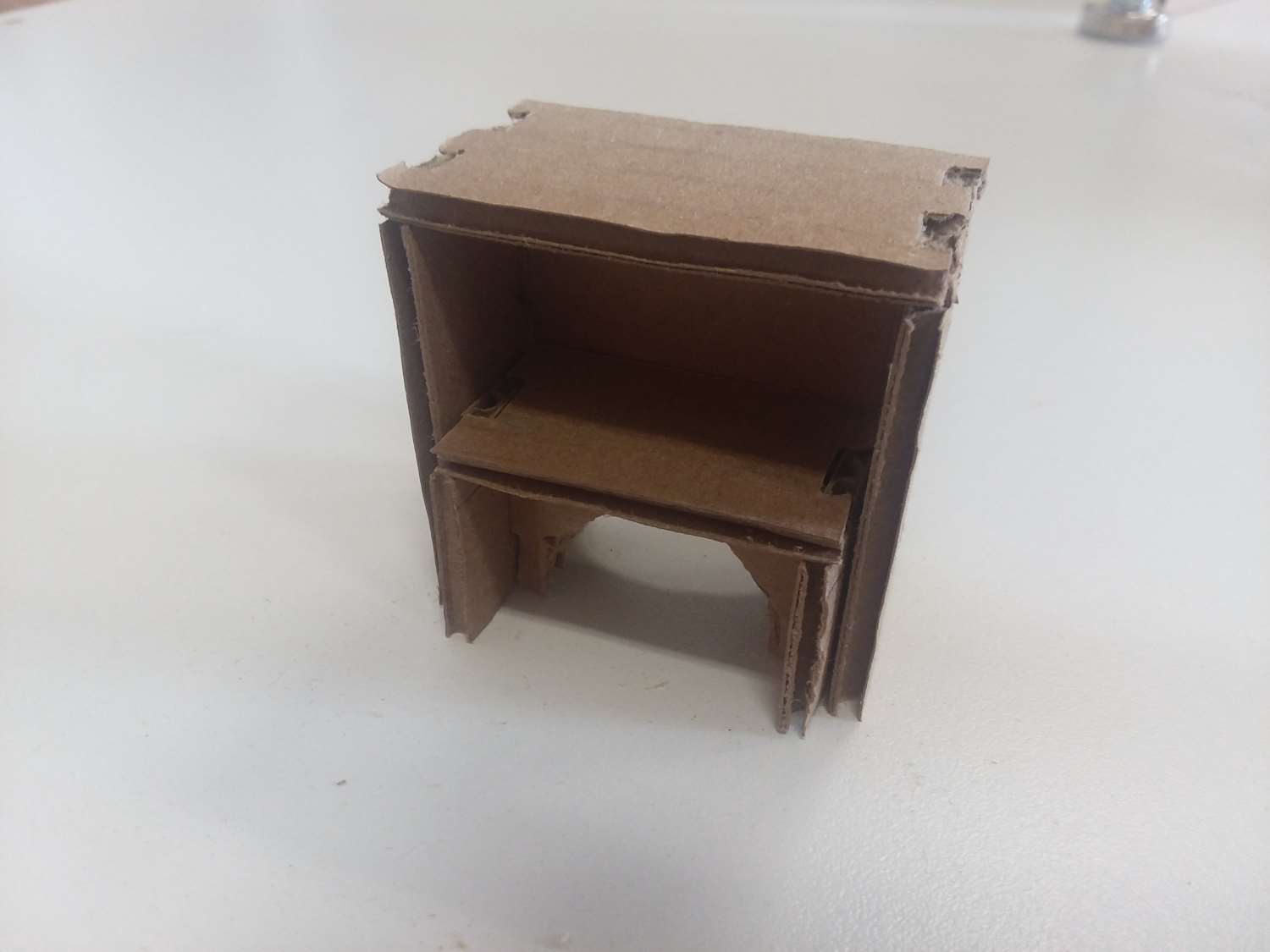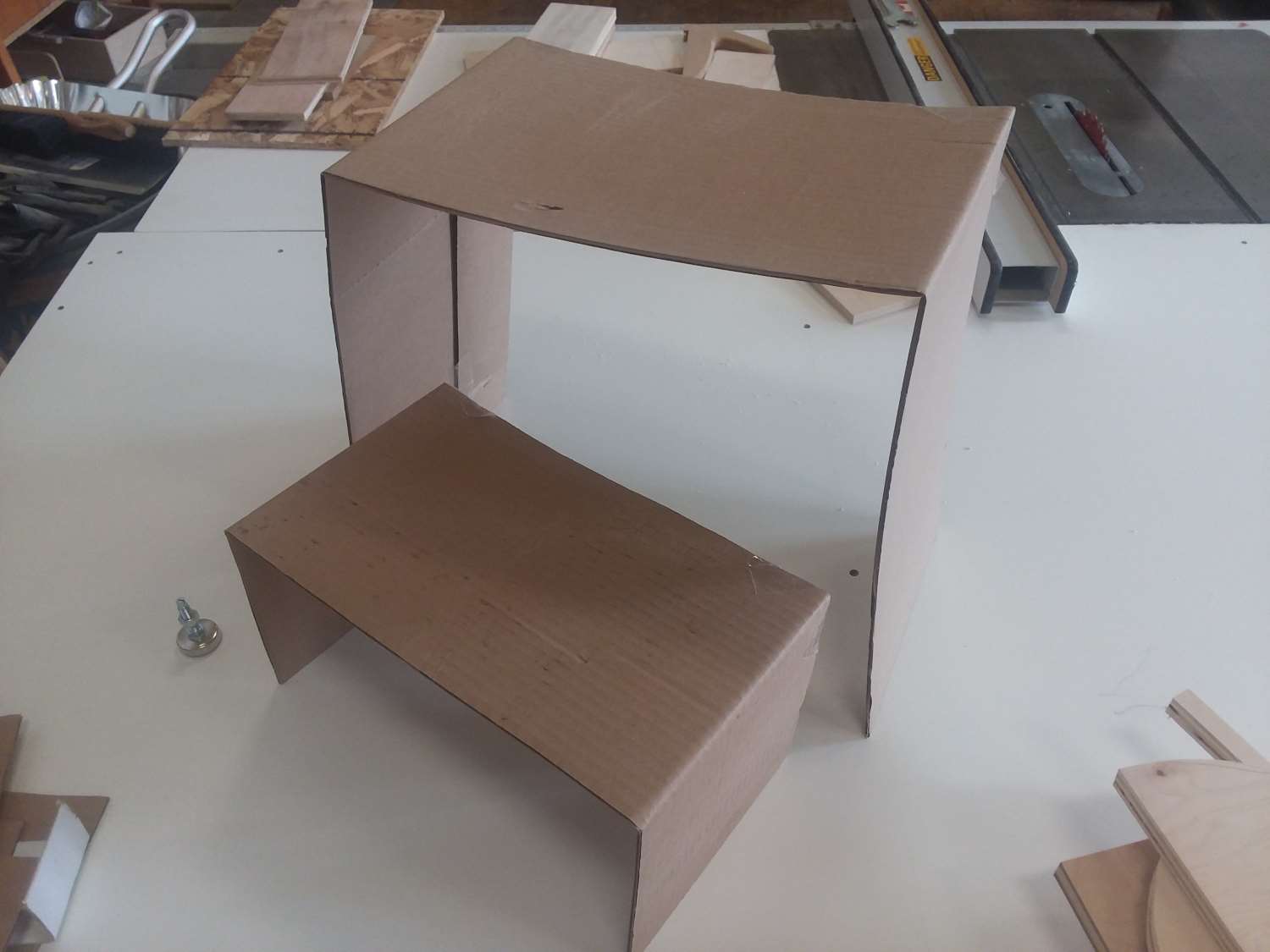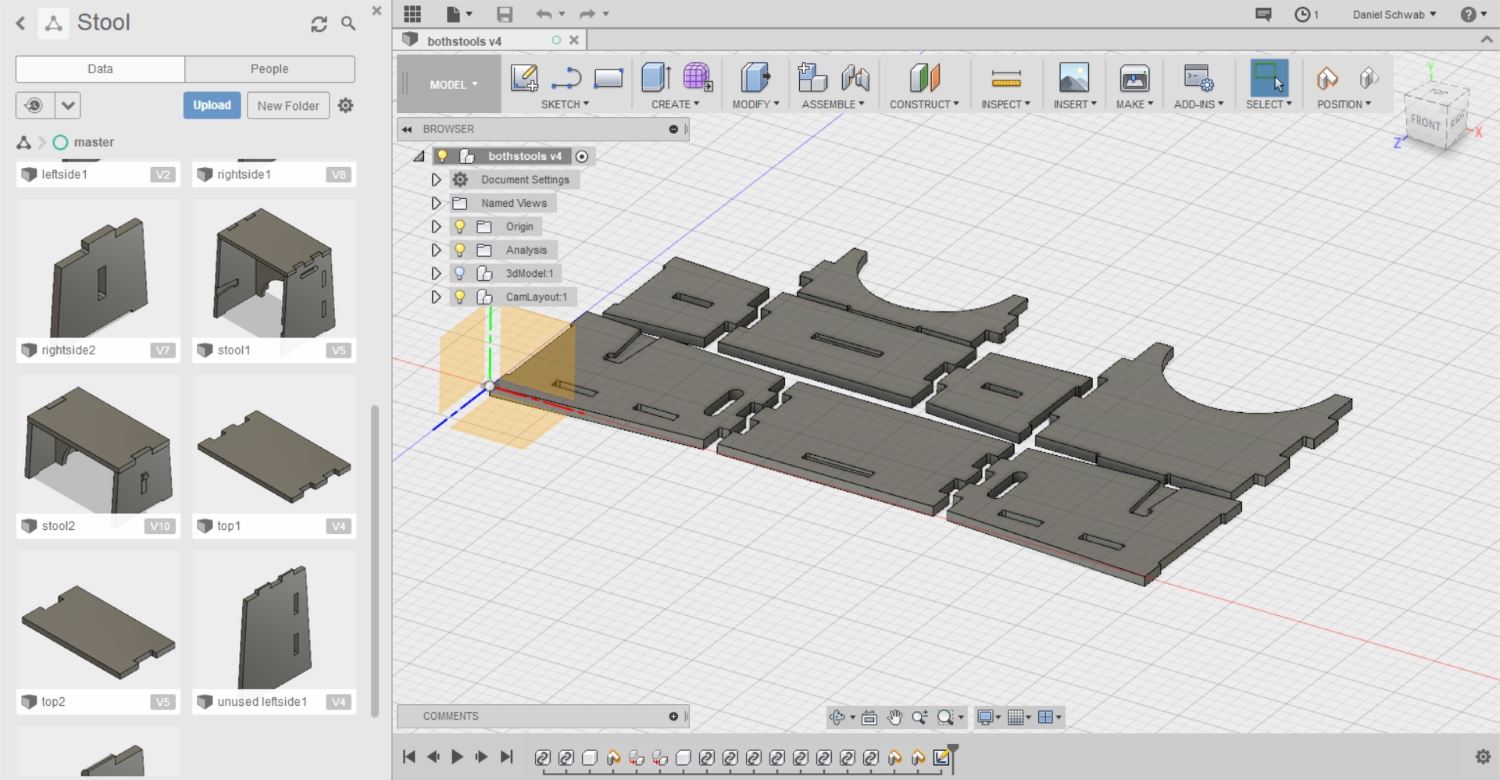 The parts were cut on a CNC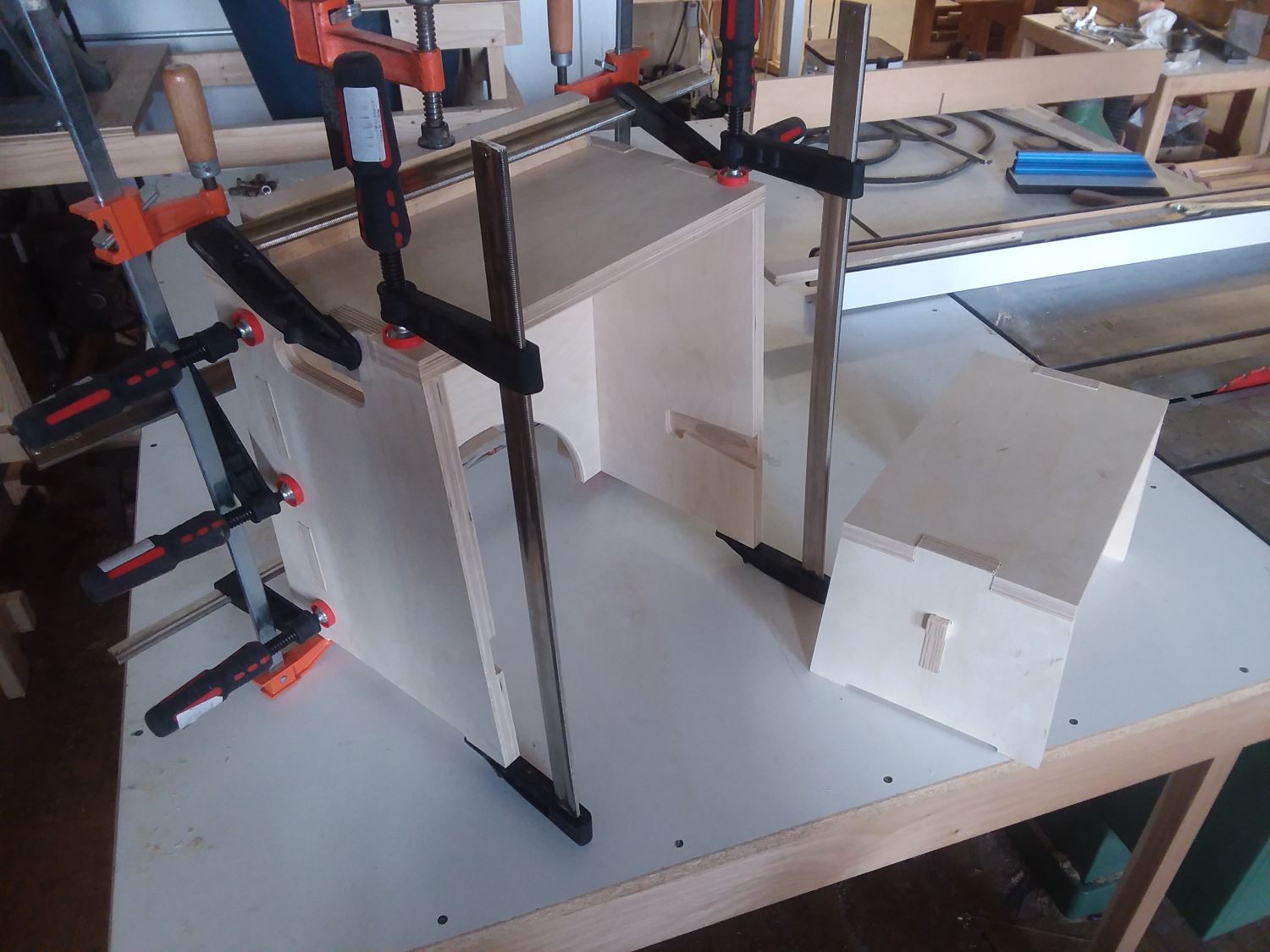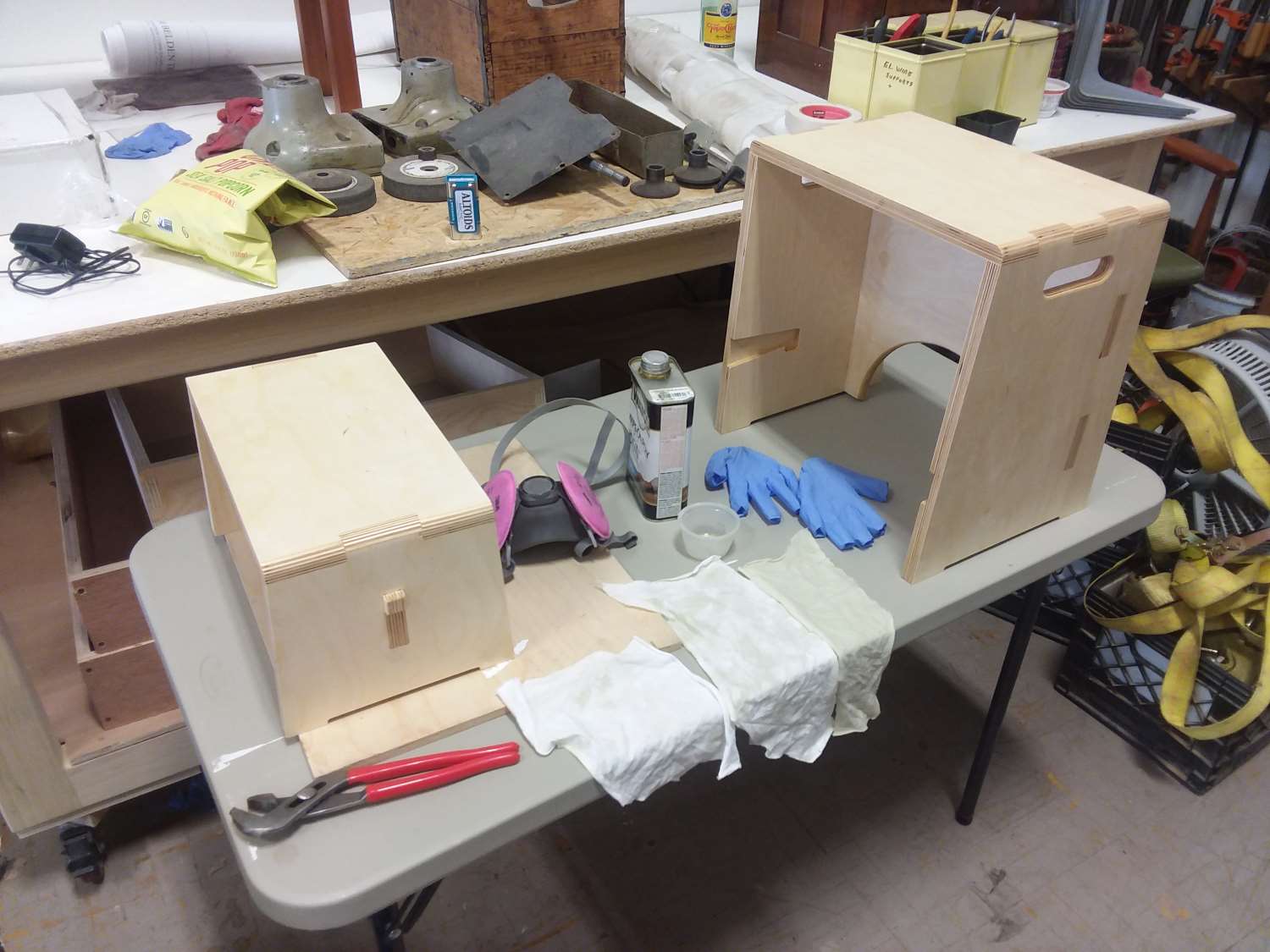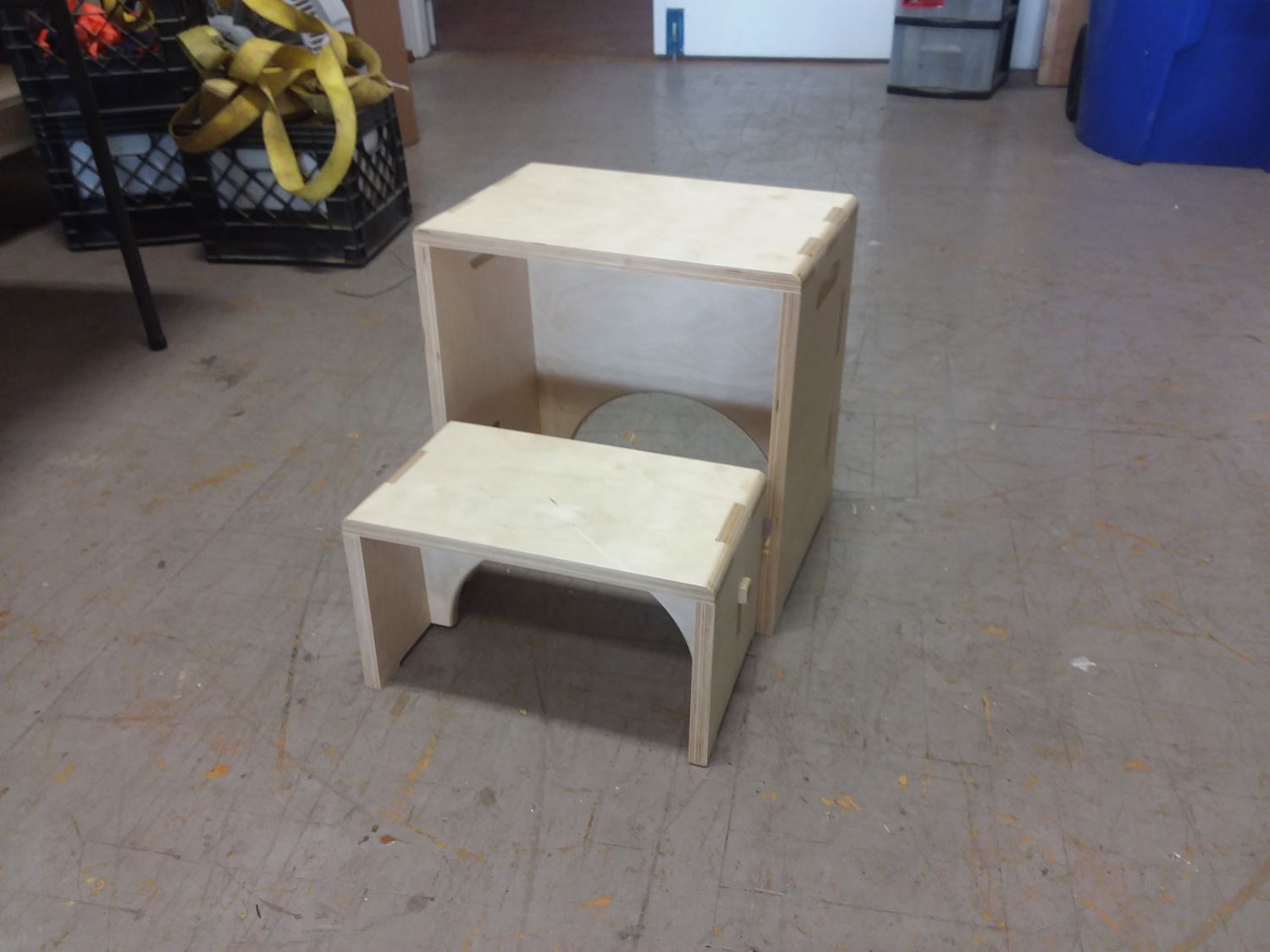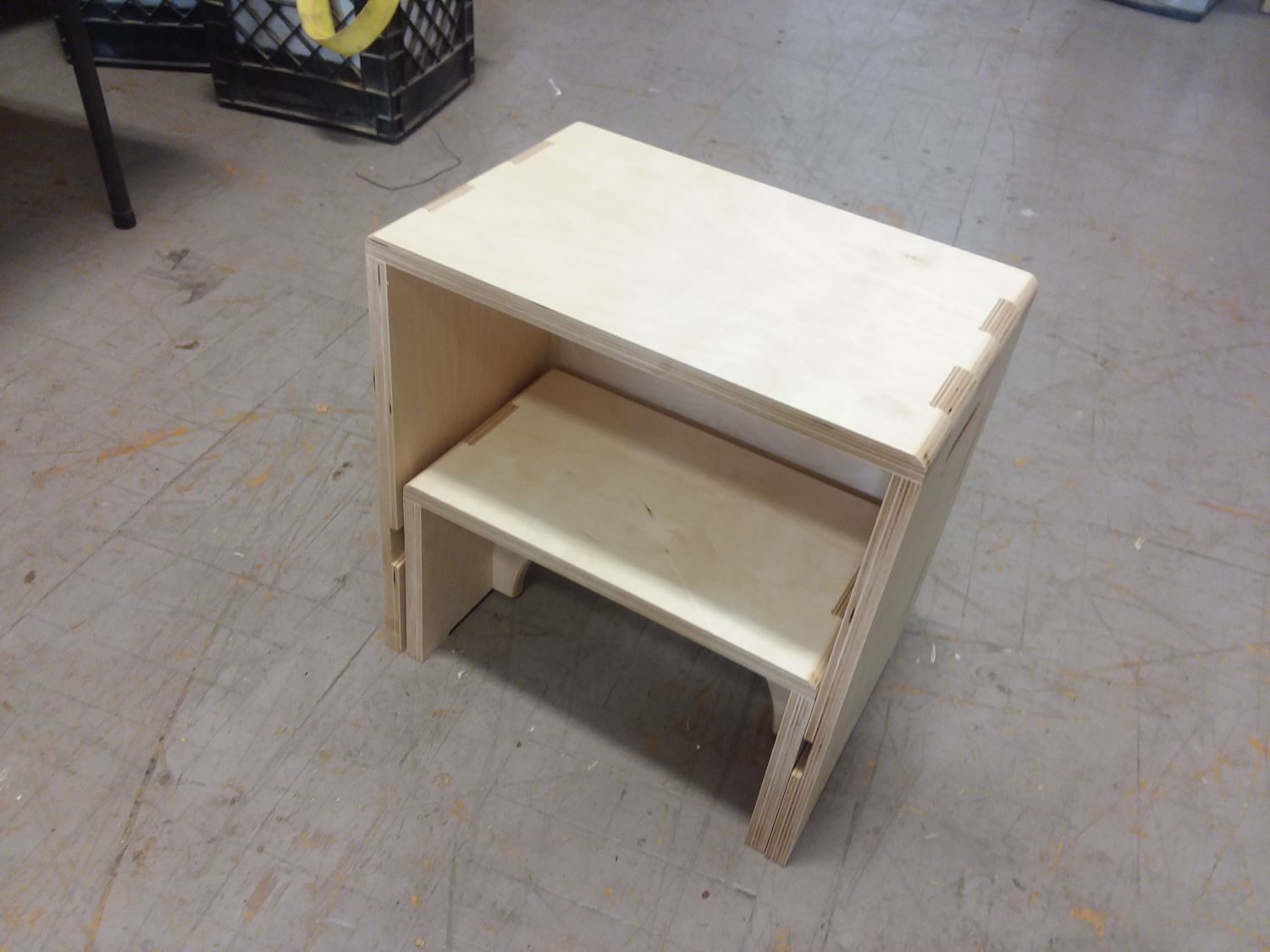 Senior Year Exhibit Design Internship
During my final semester at RIT I interned part-time for Tim Prinzing at RES Exhibits in Rochester. After rapidly becoming proficient in Autocad Inventor, I was connected with RIT department chair Josh Owen to design a tradeshow display for the International Contemporary Furniture Fair. I learned how to balance my client's design vision with my employer's objectives in order to produce a result which satisfied the goals of all parties involved.
ComprehensiveTradeshowPackage.pdf
ICFF Photos Shared on Facebook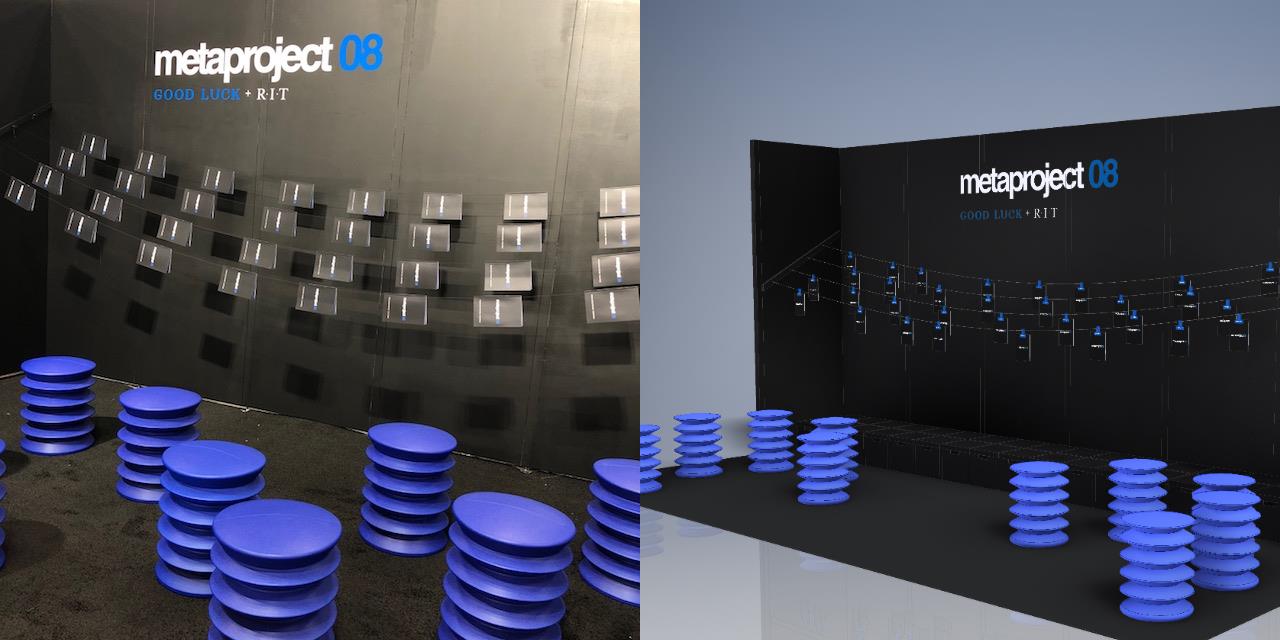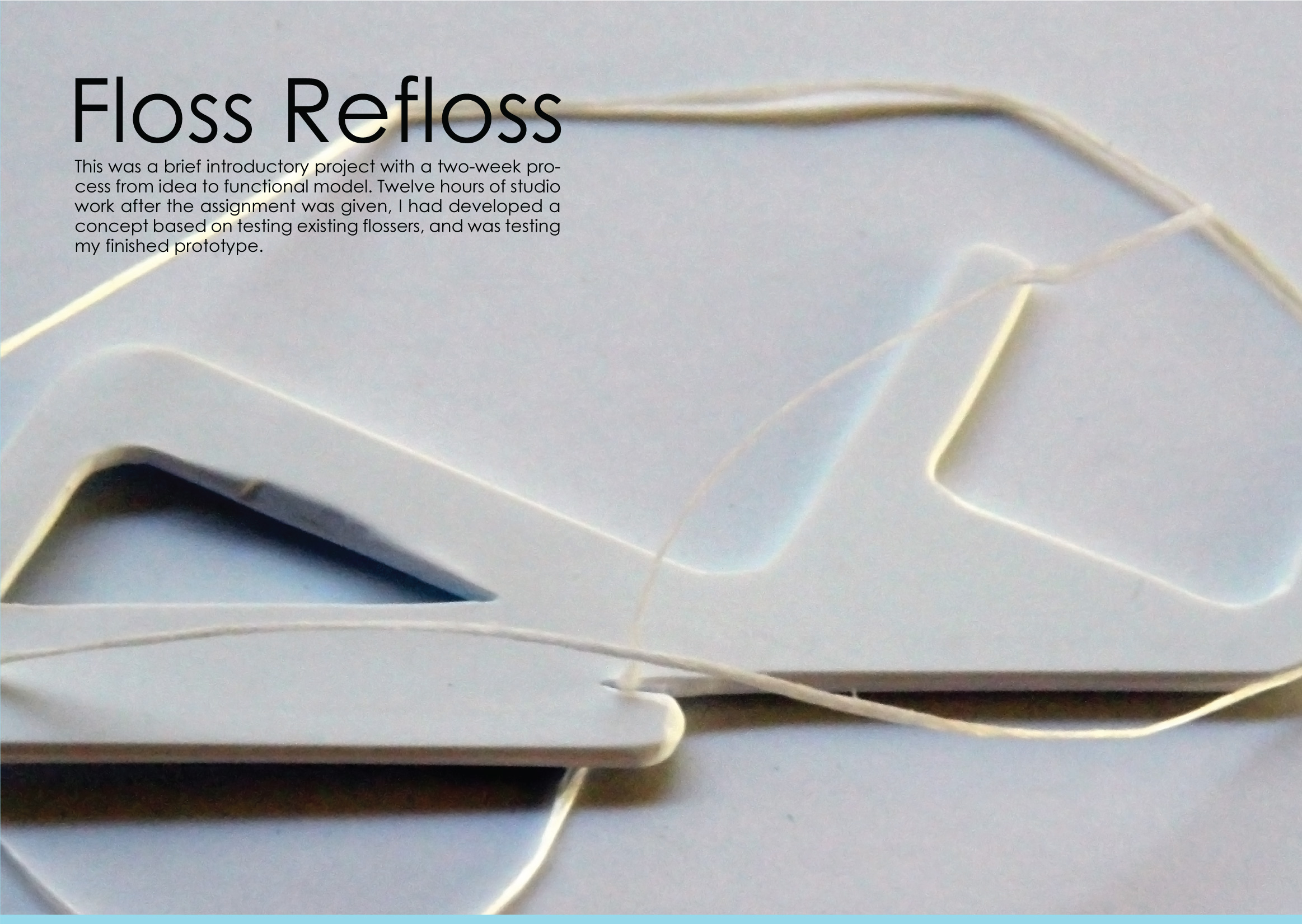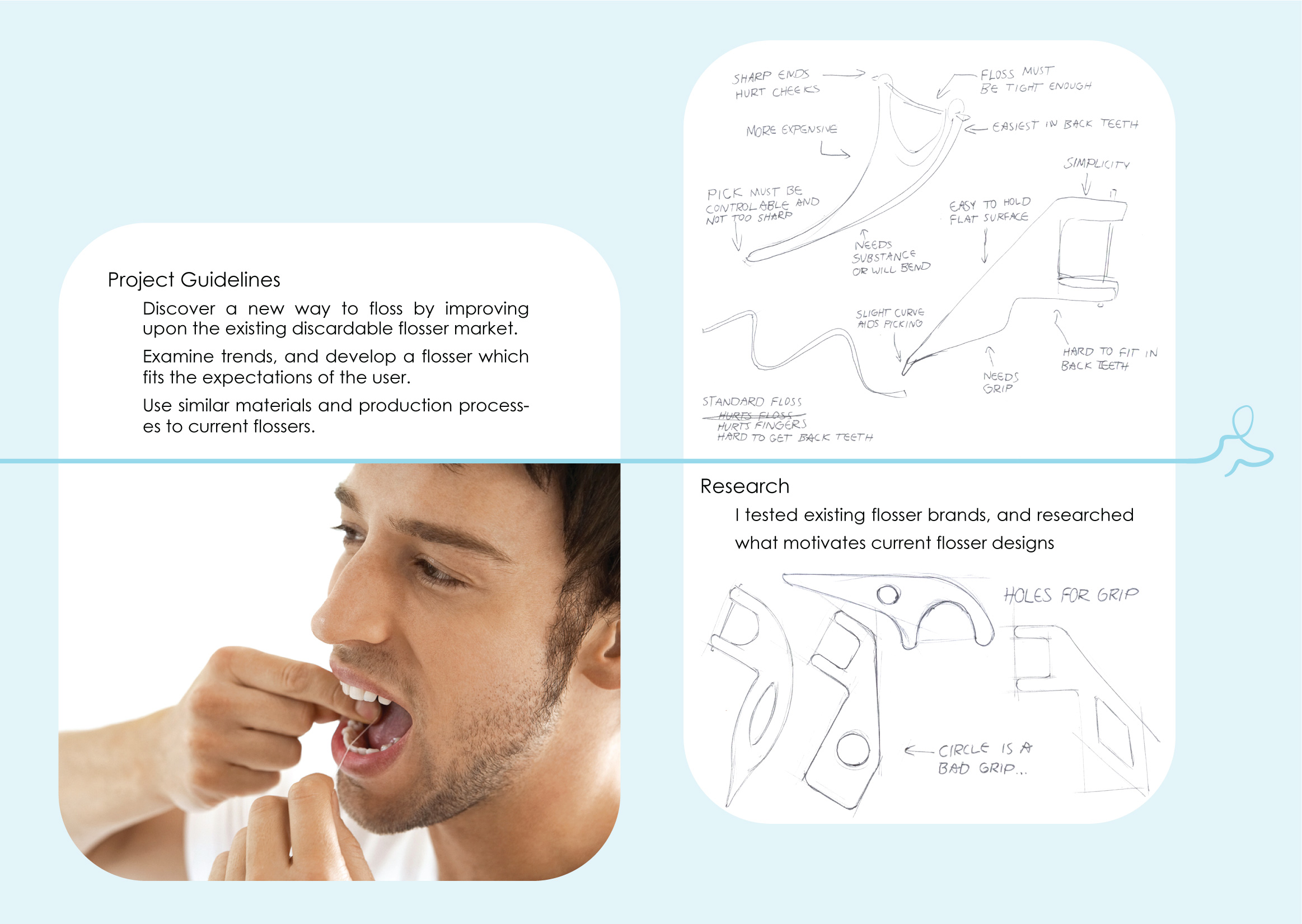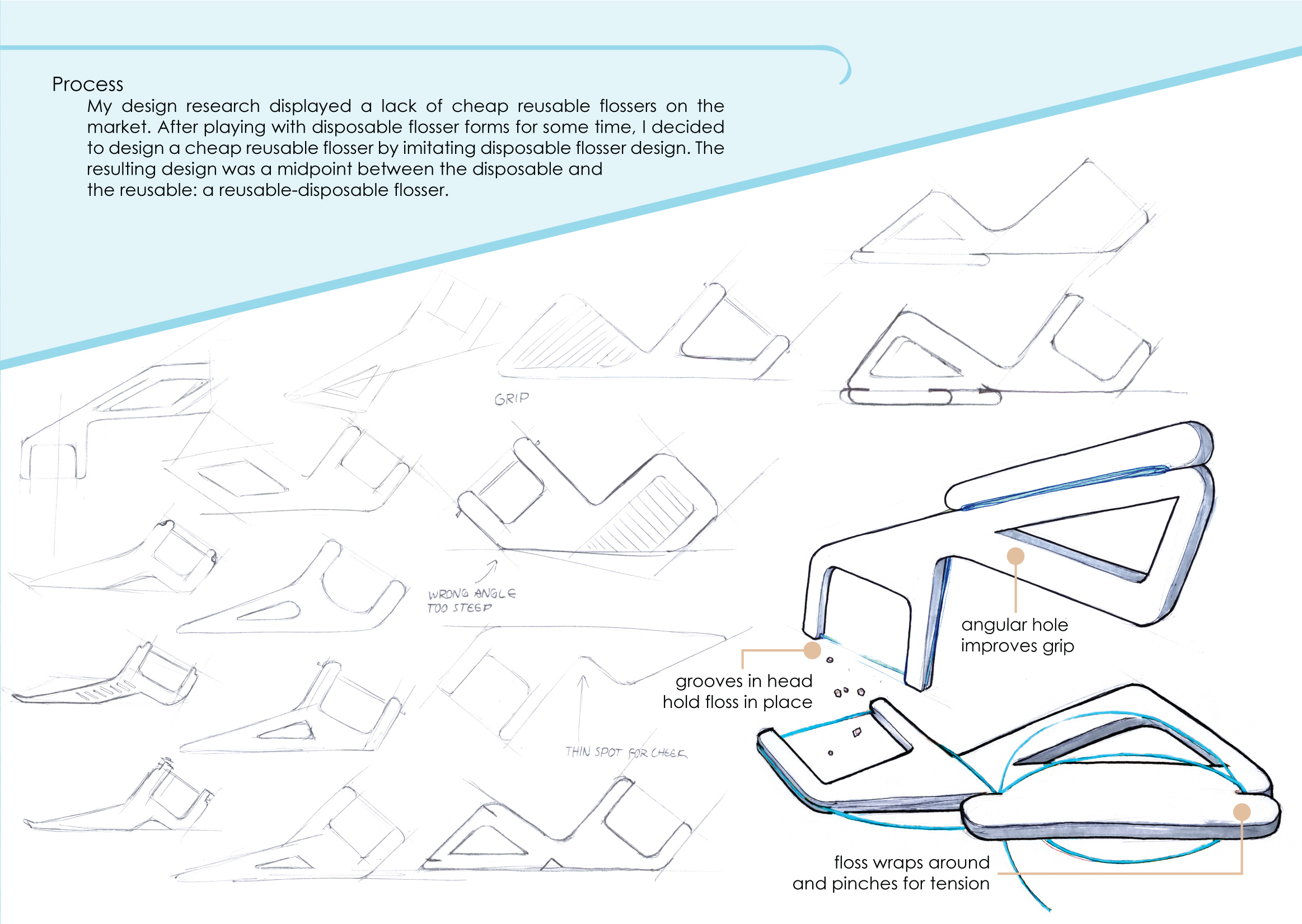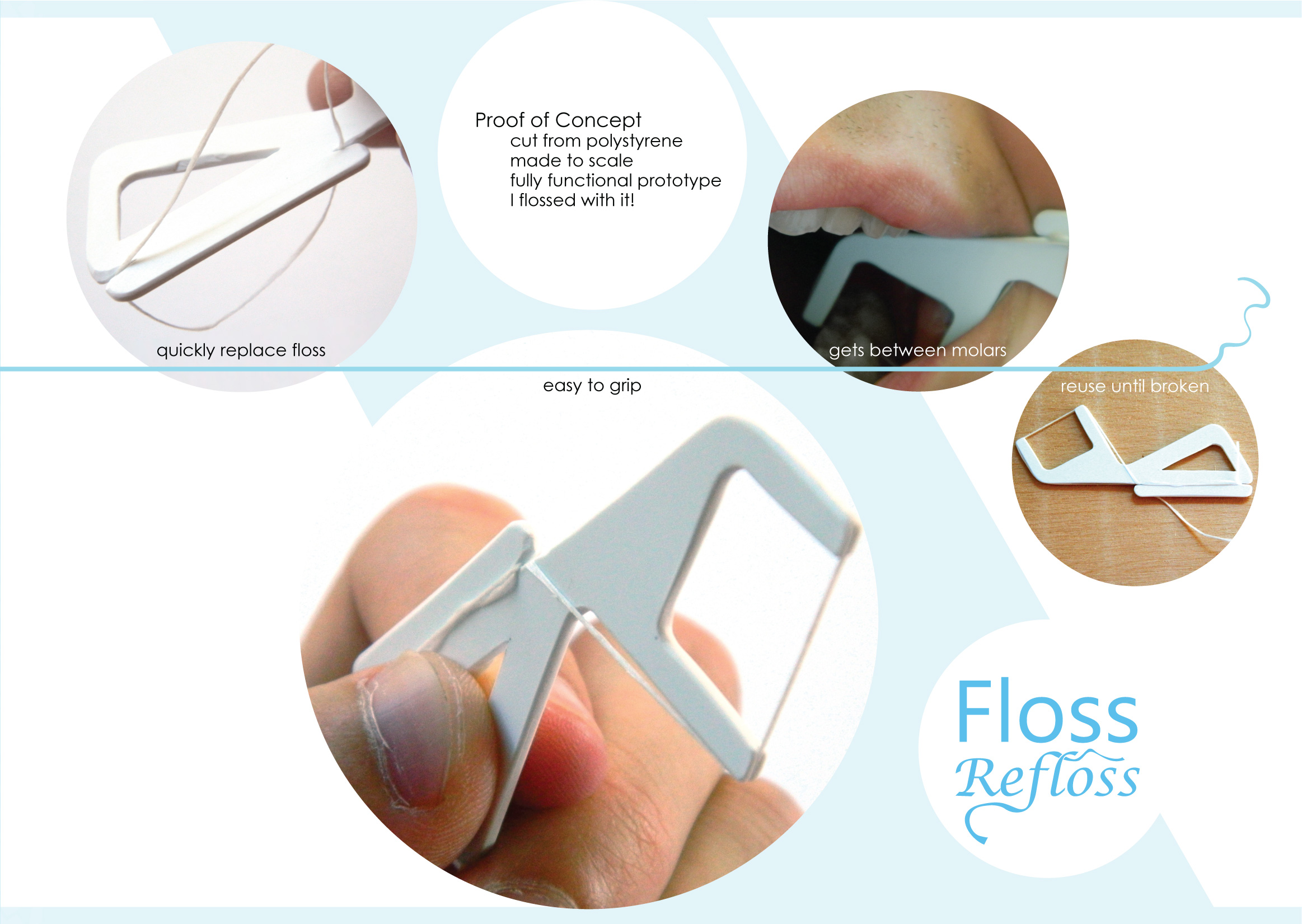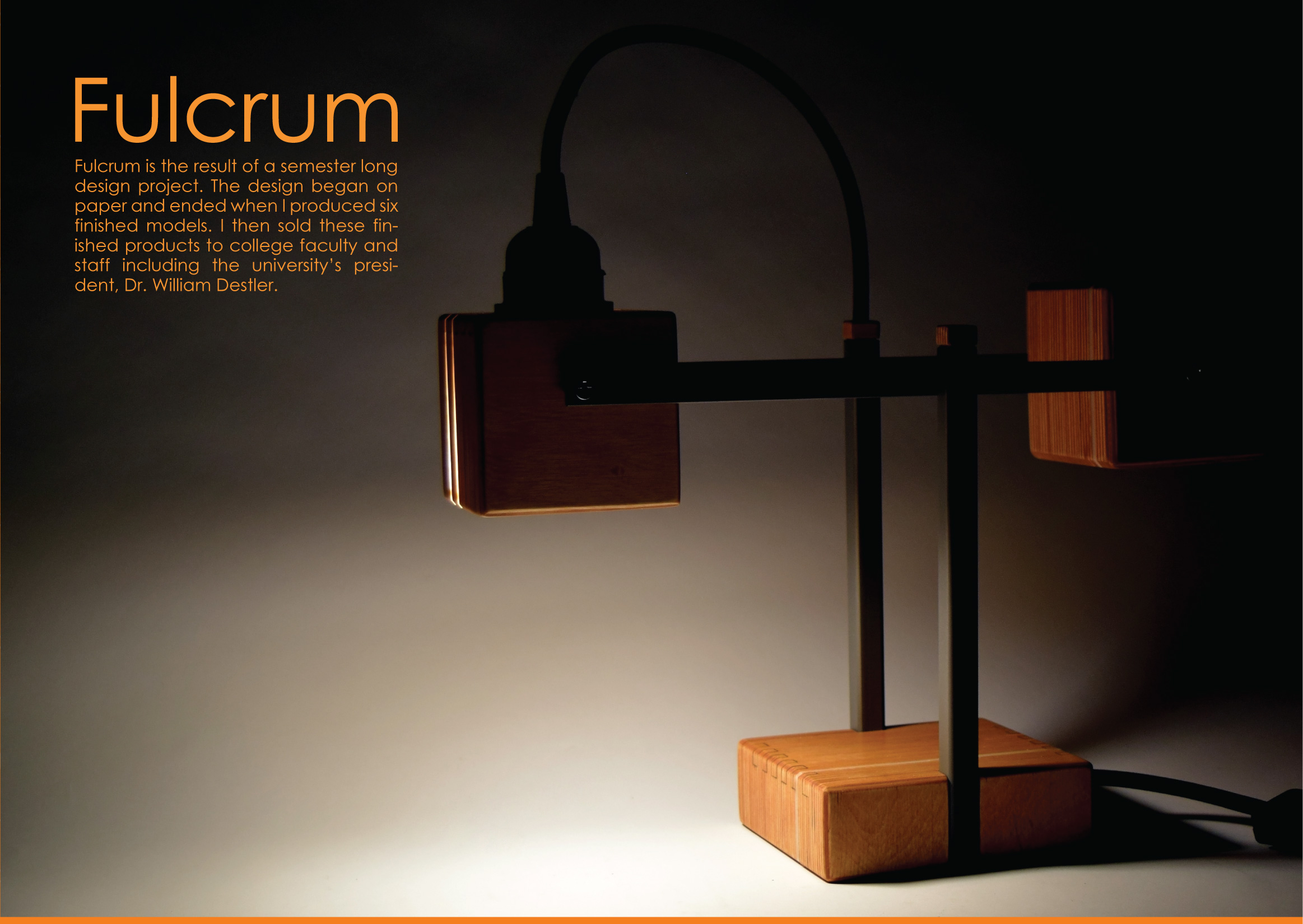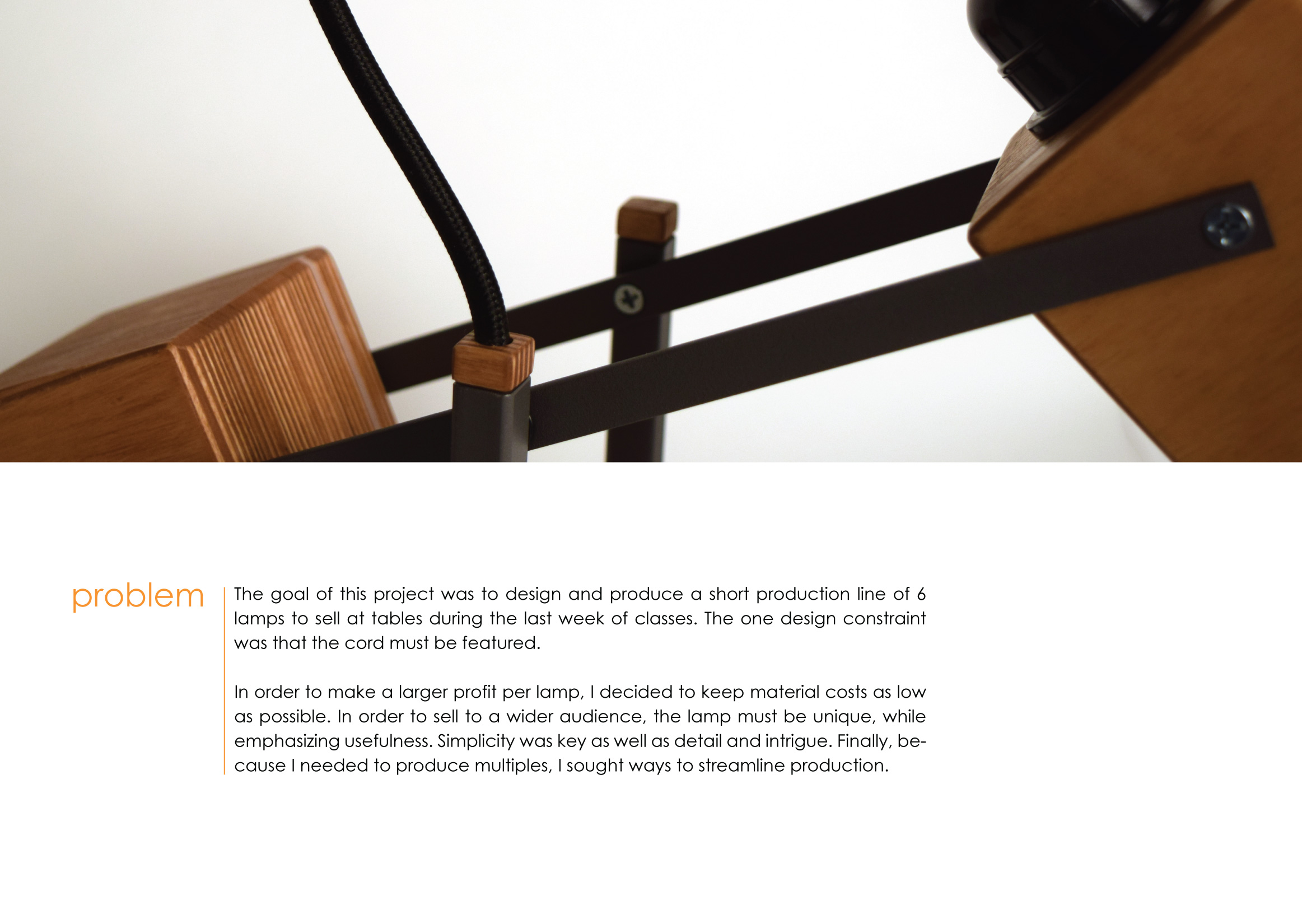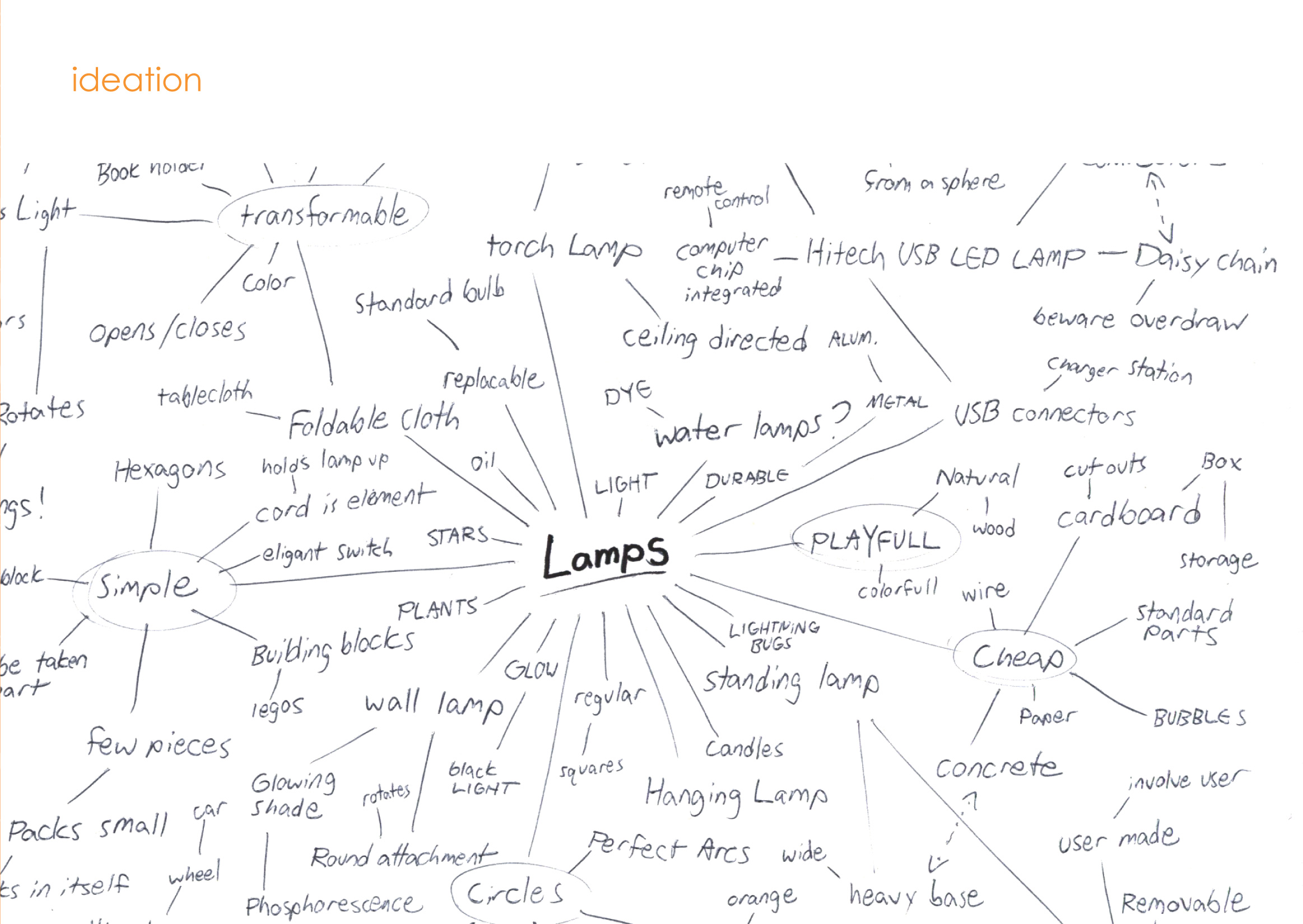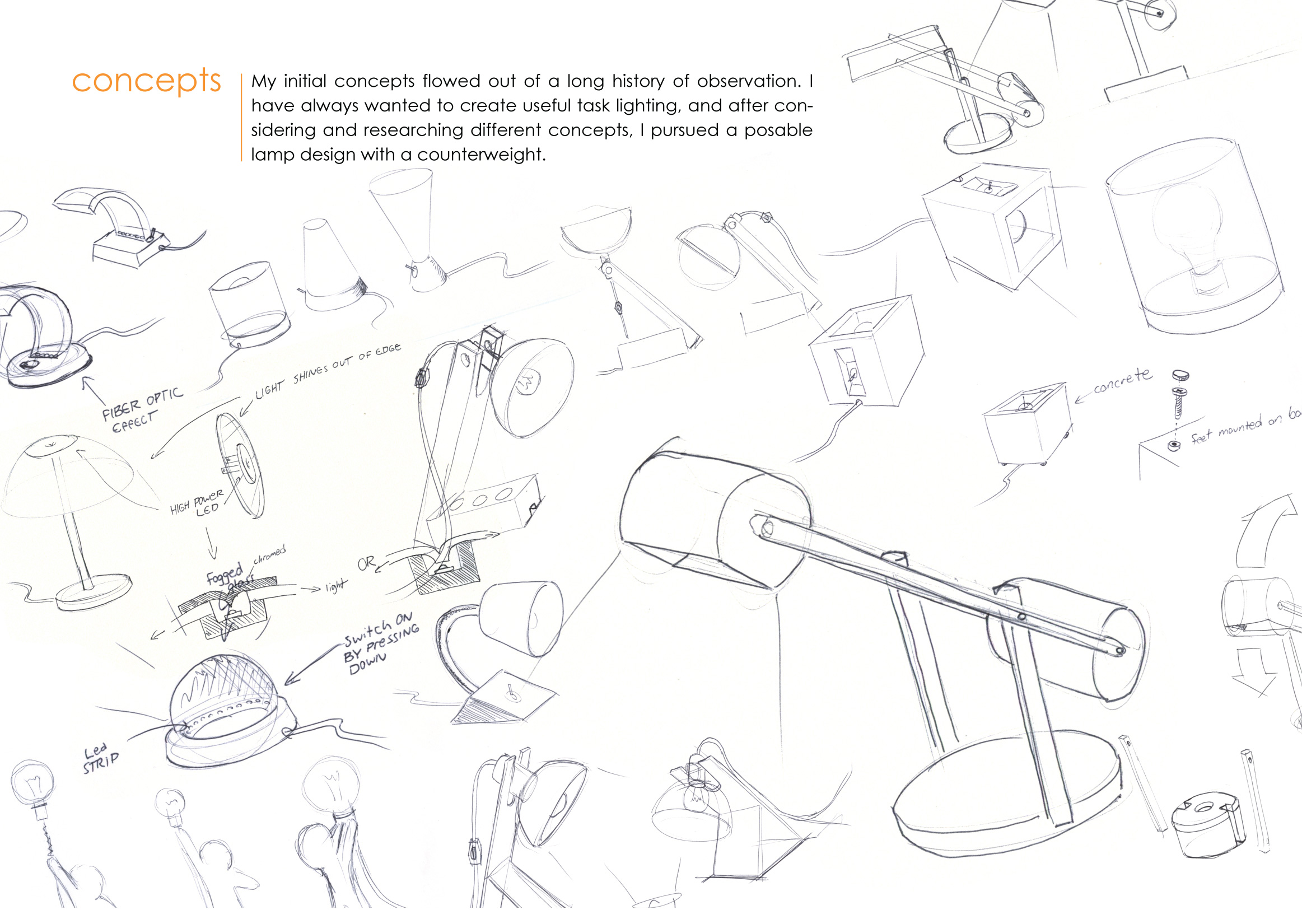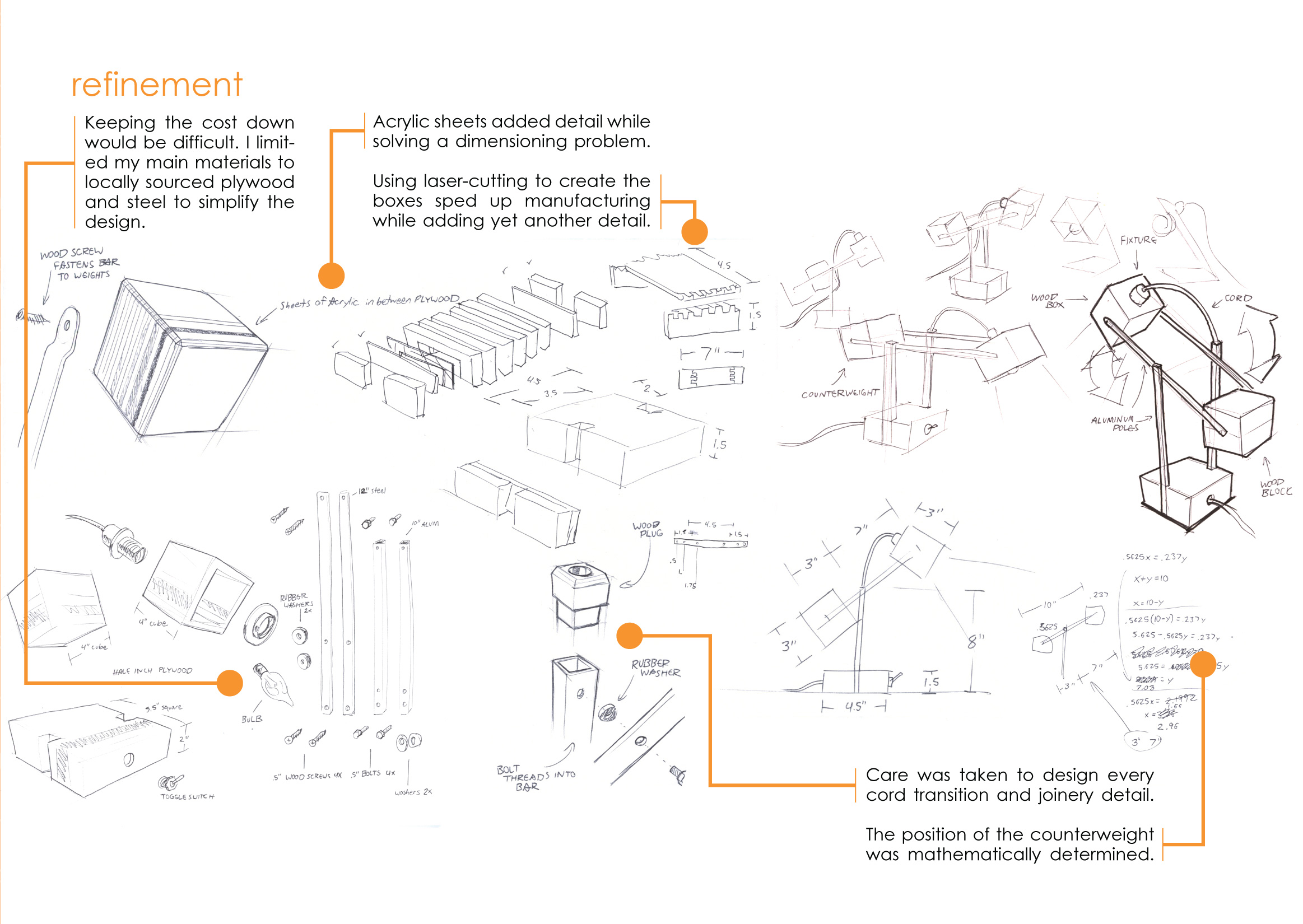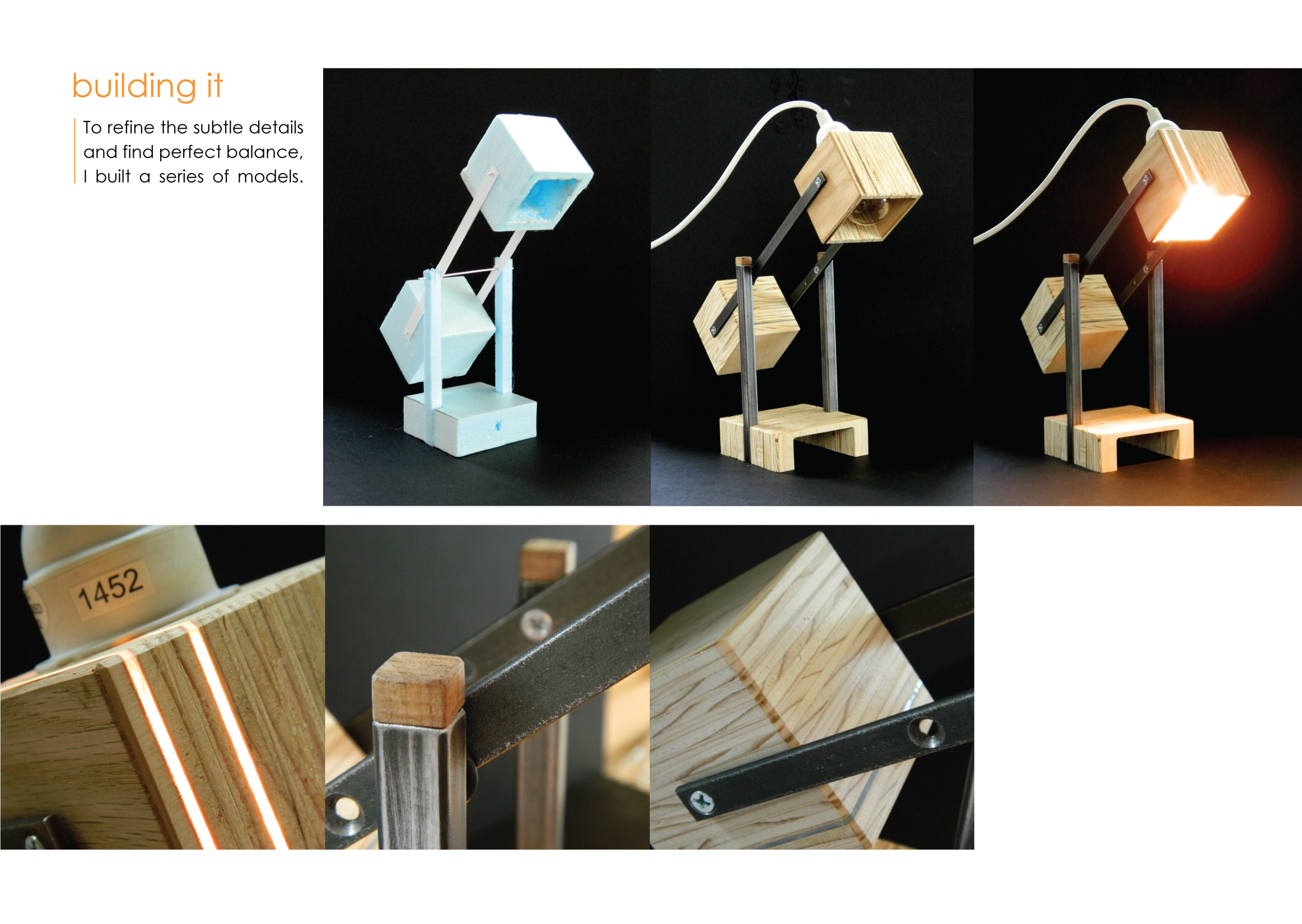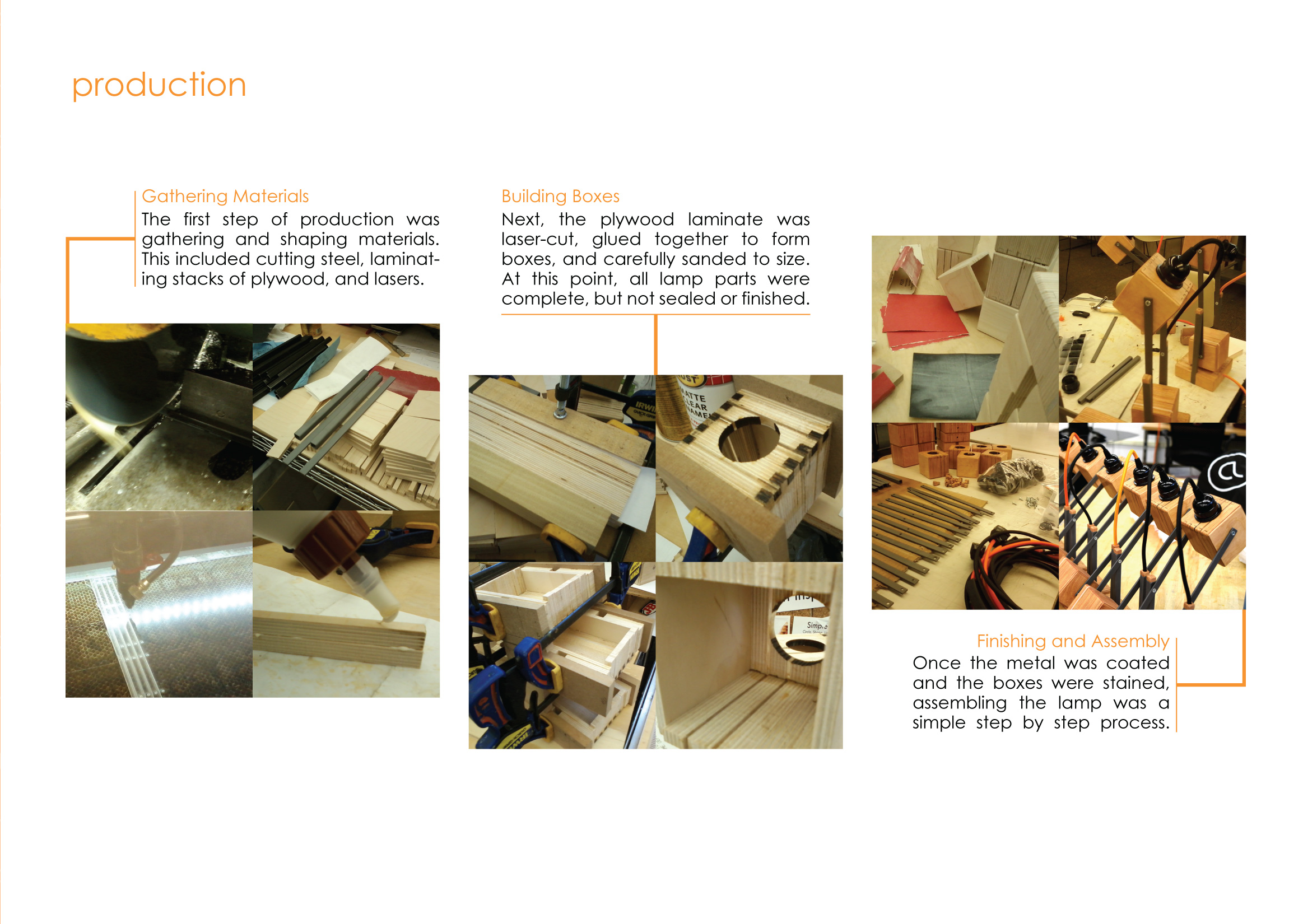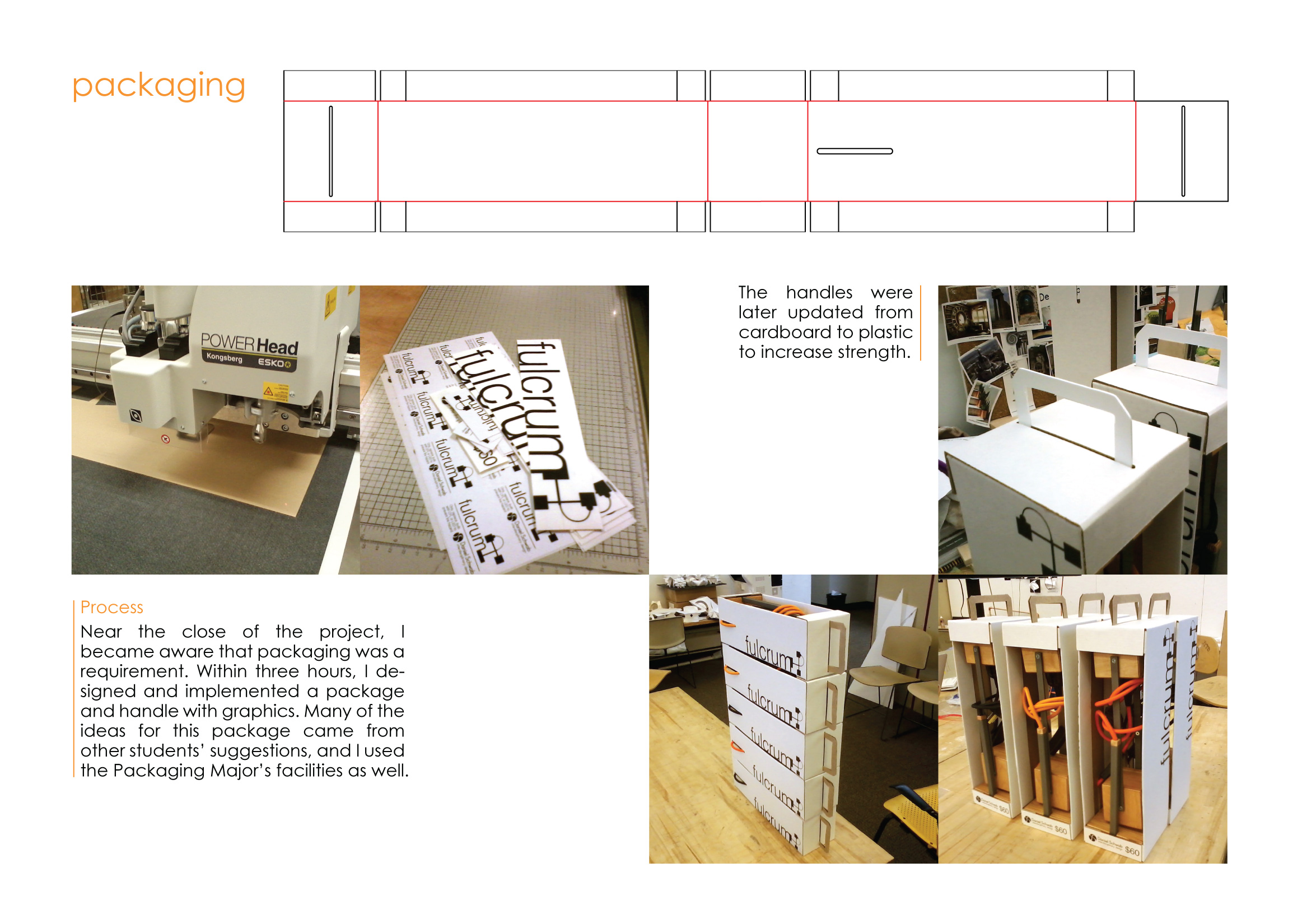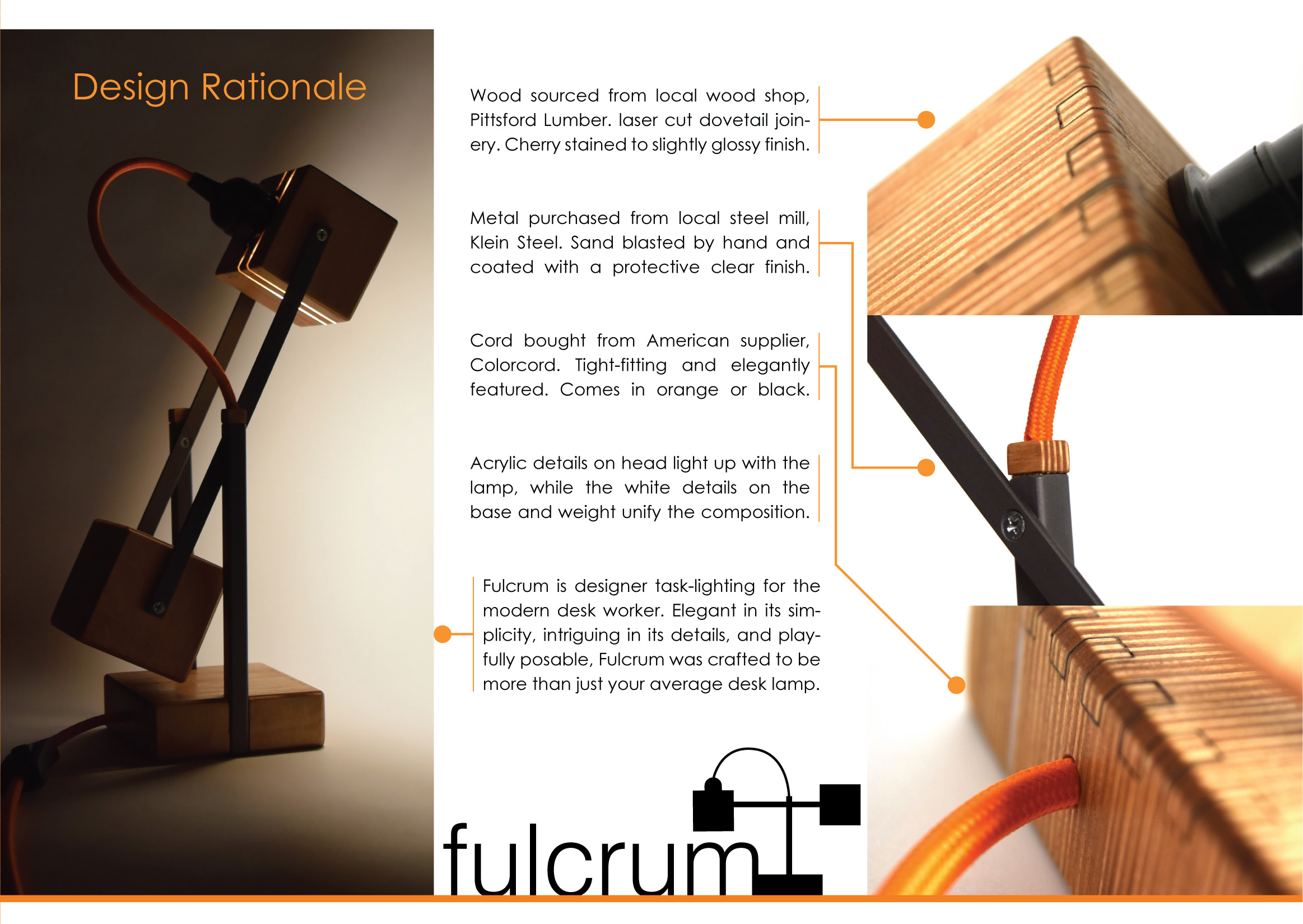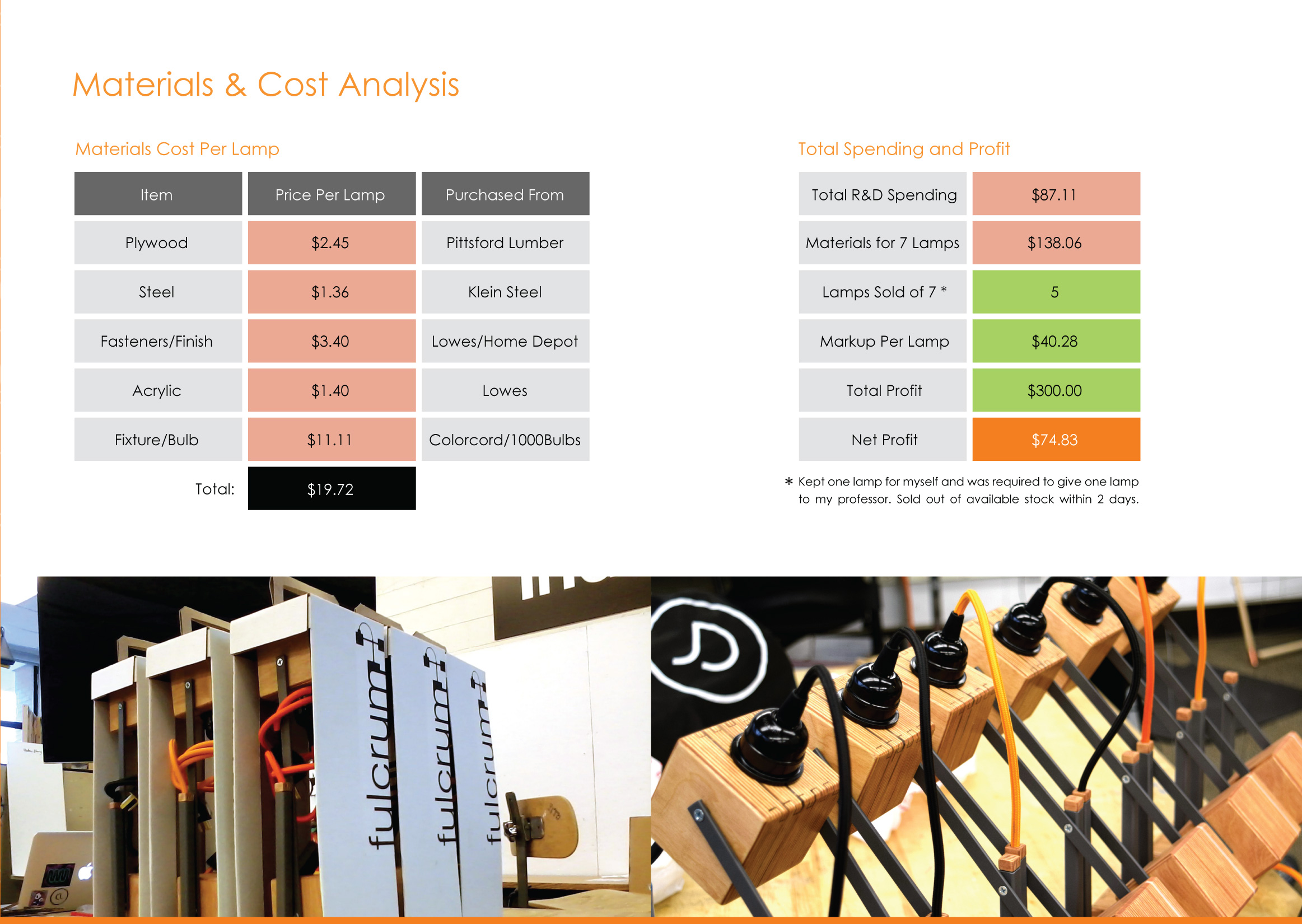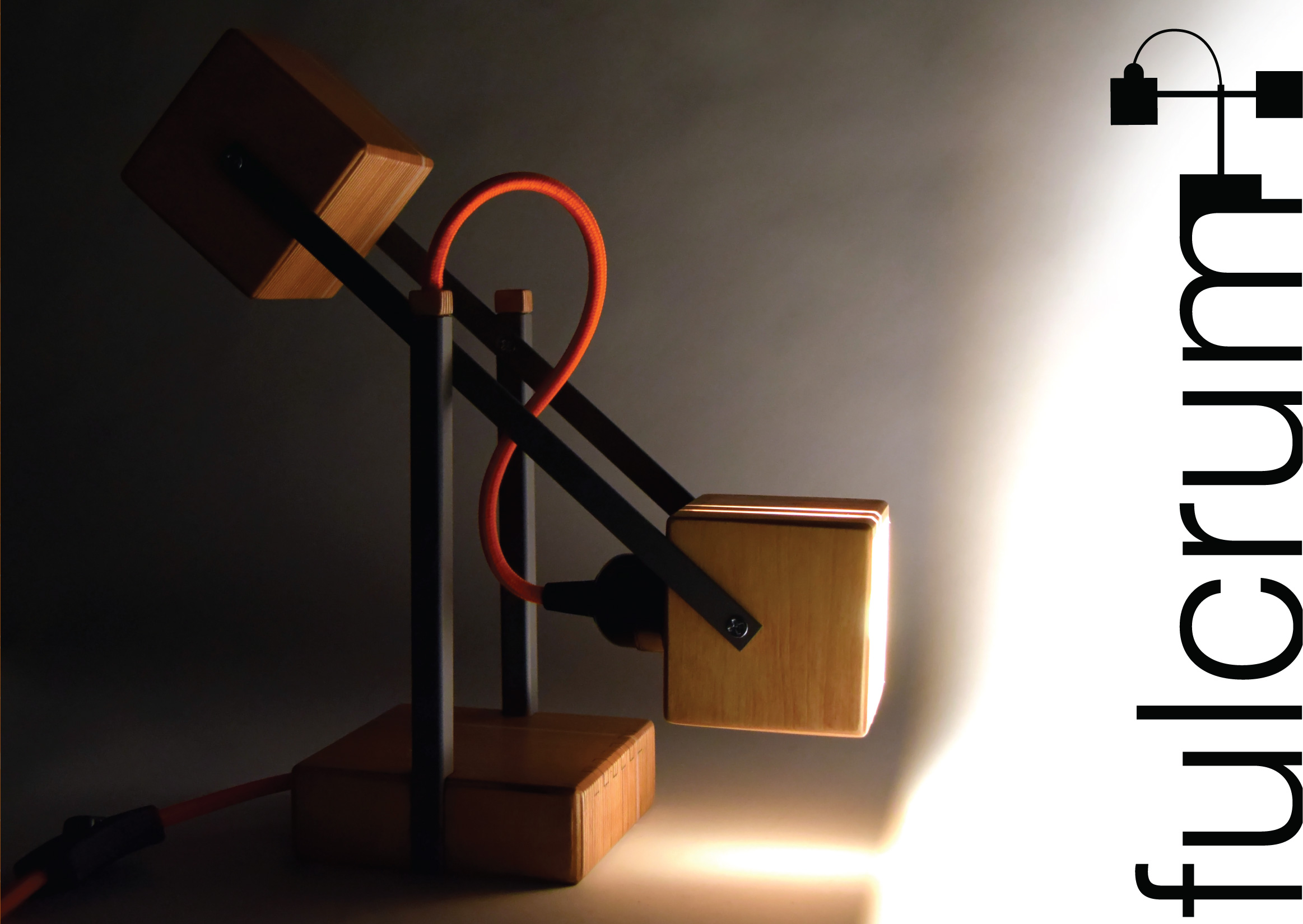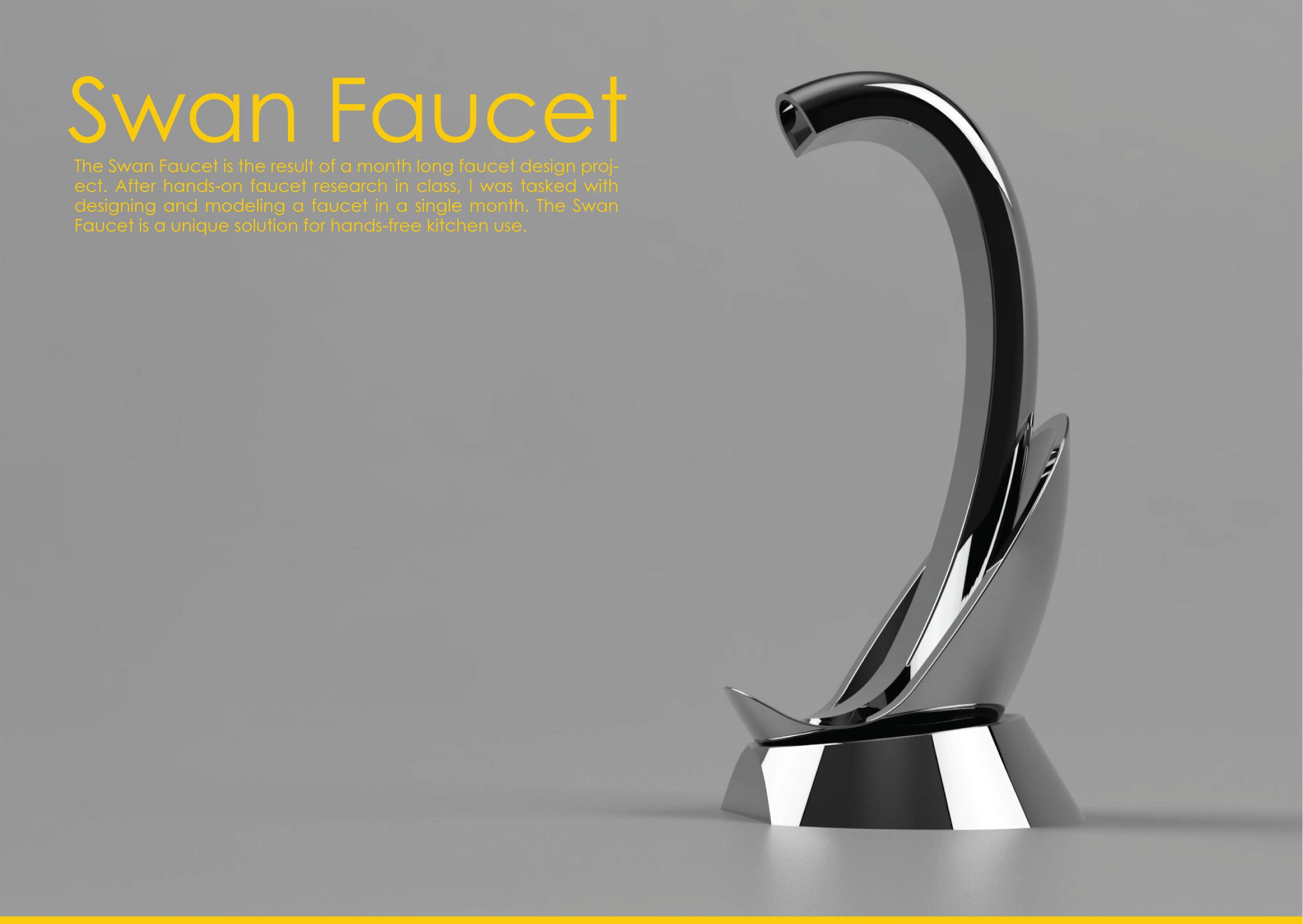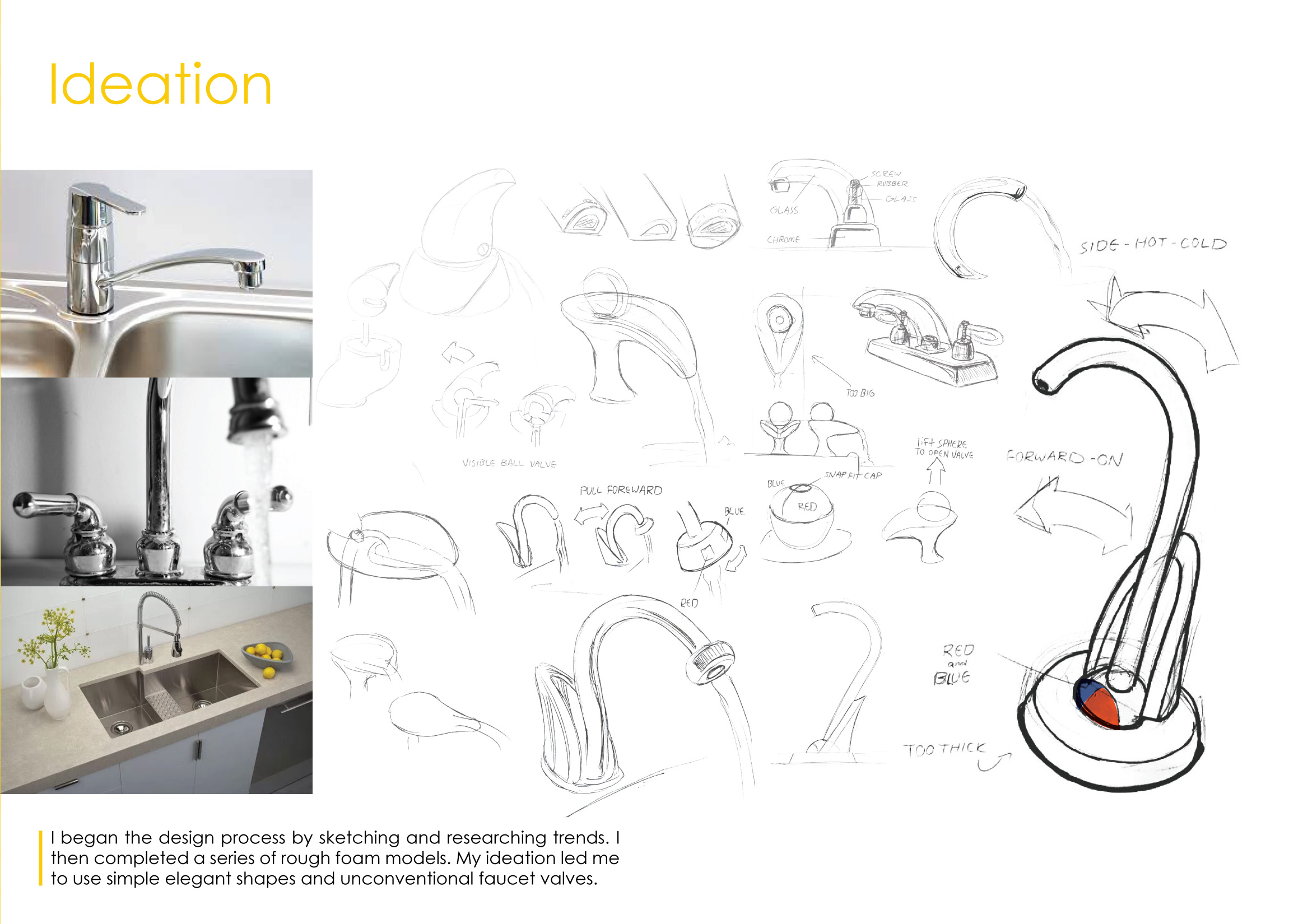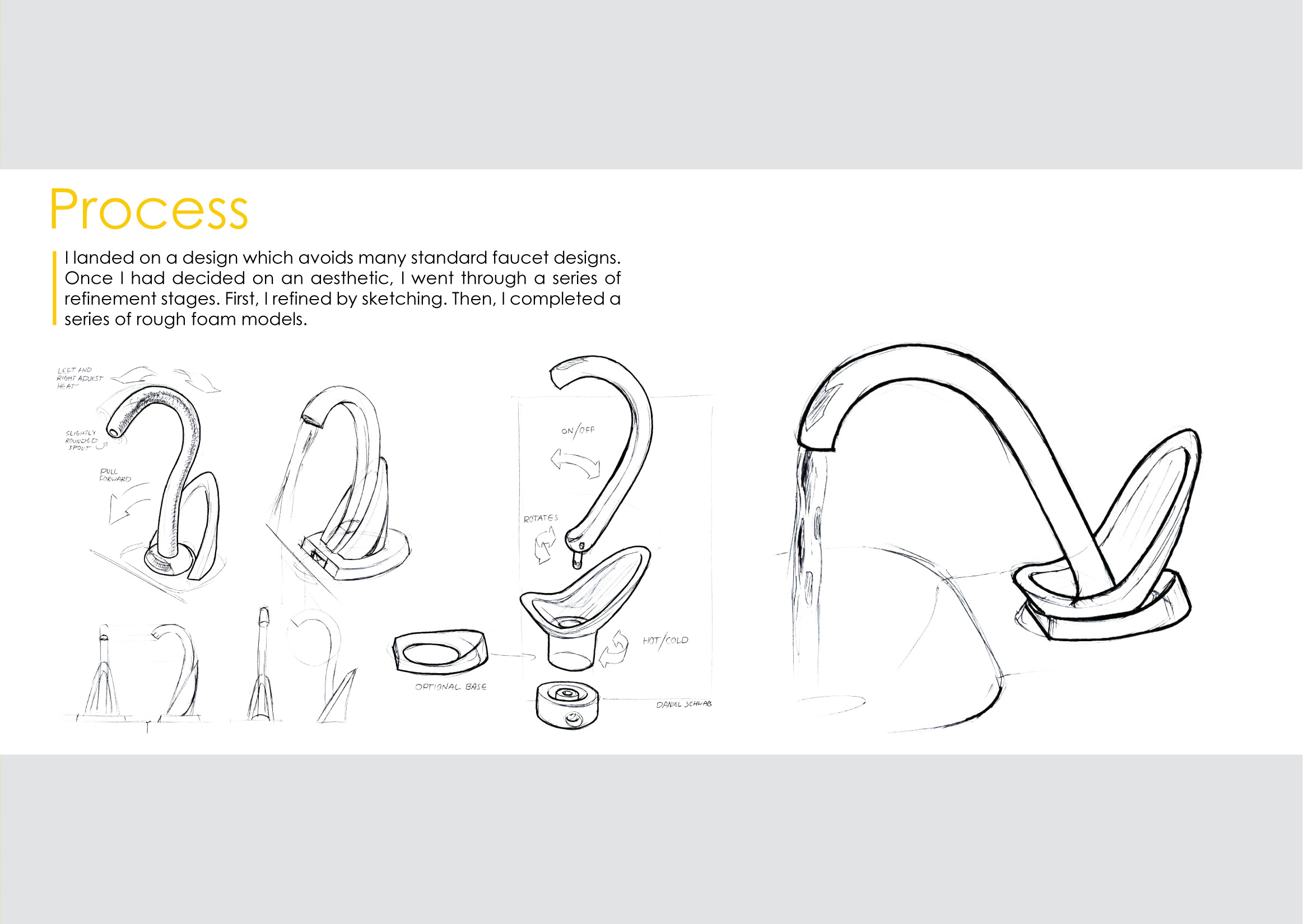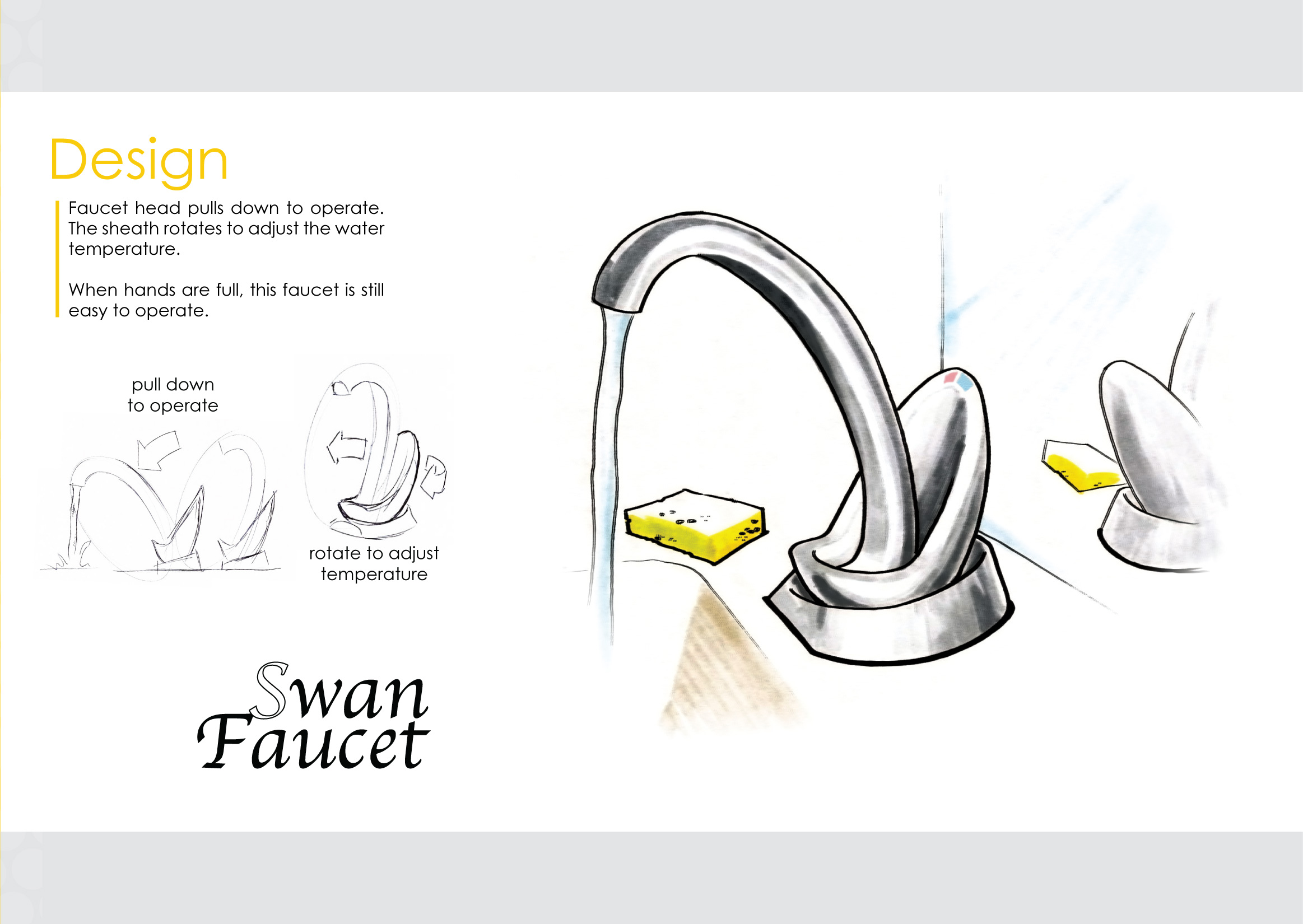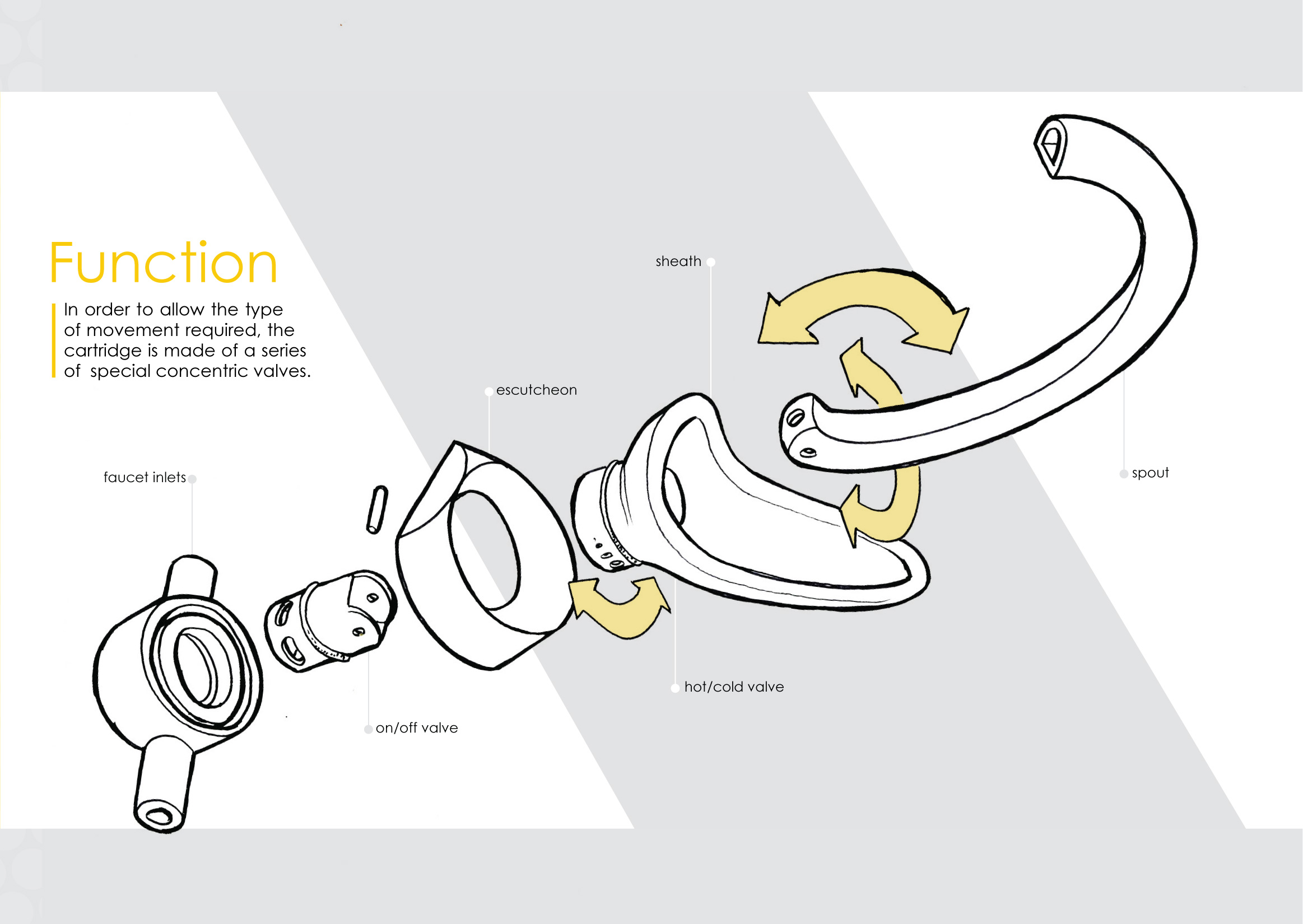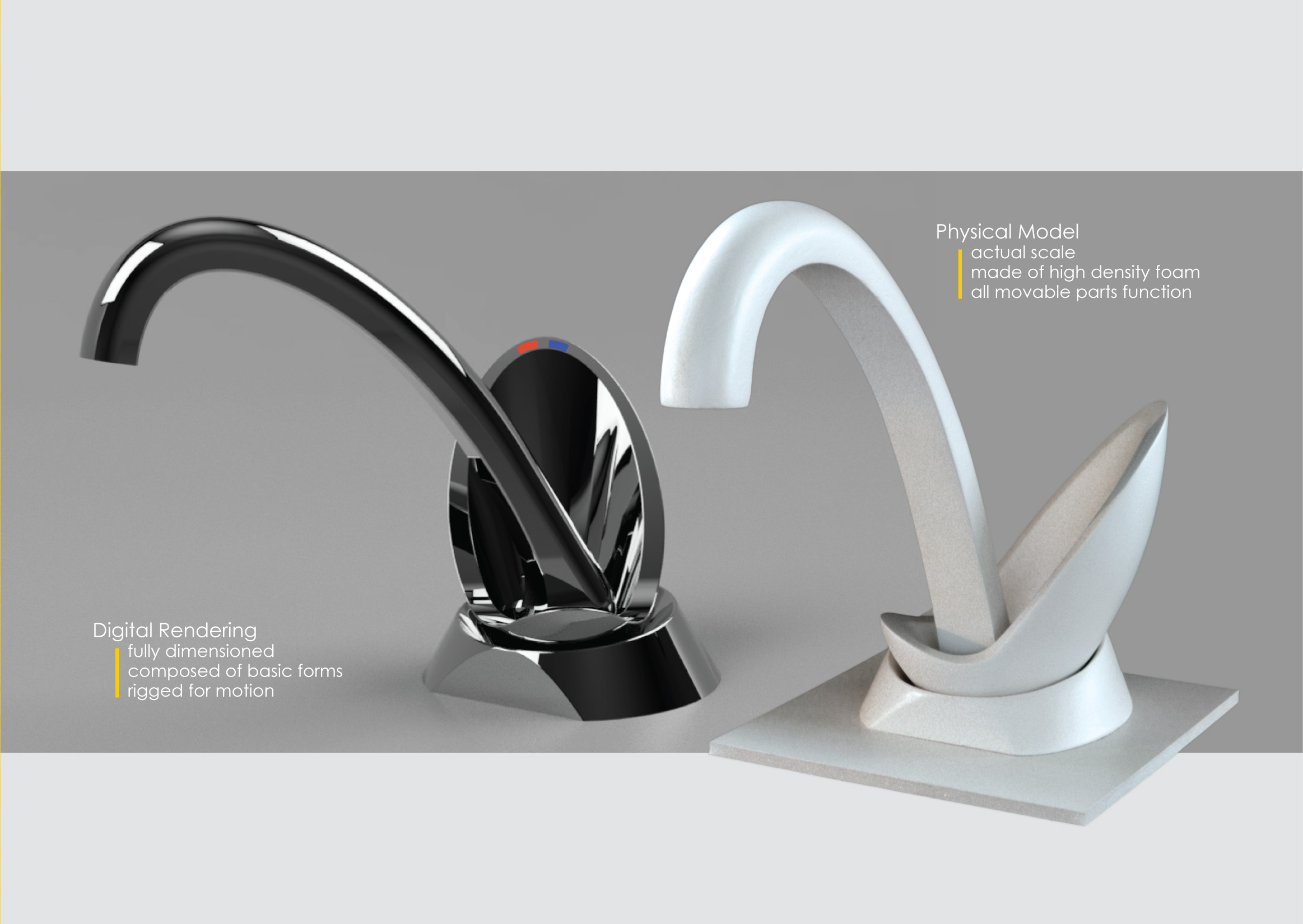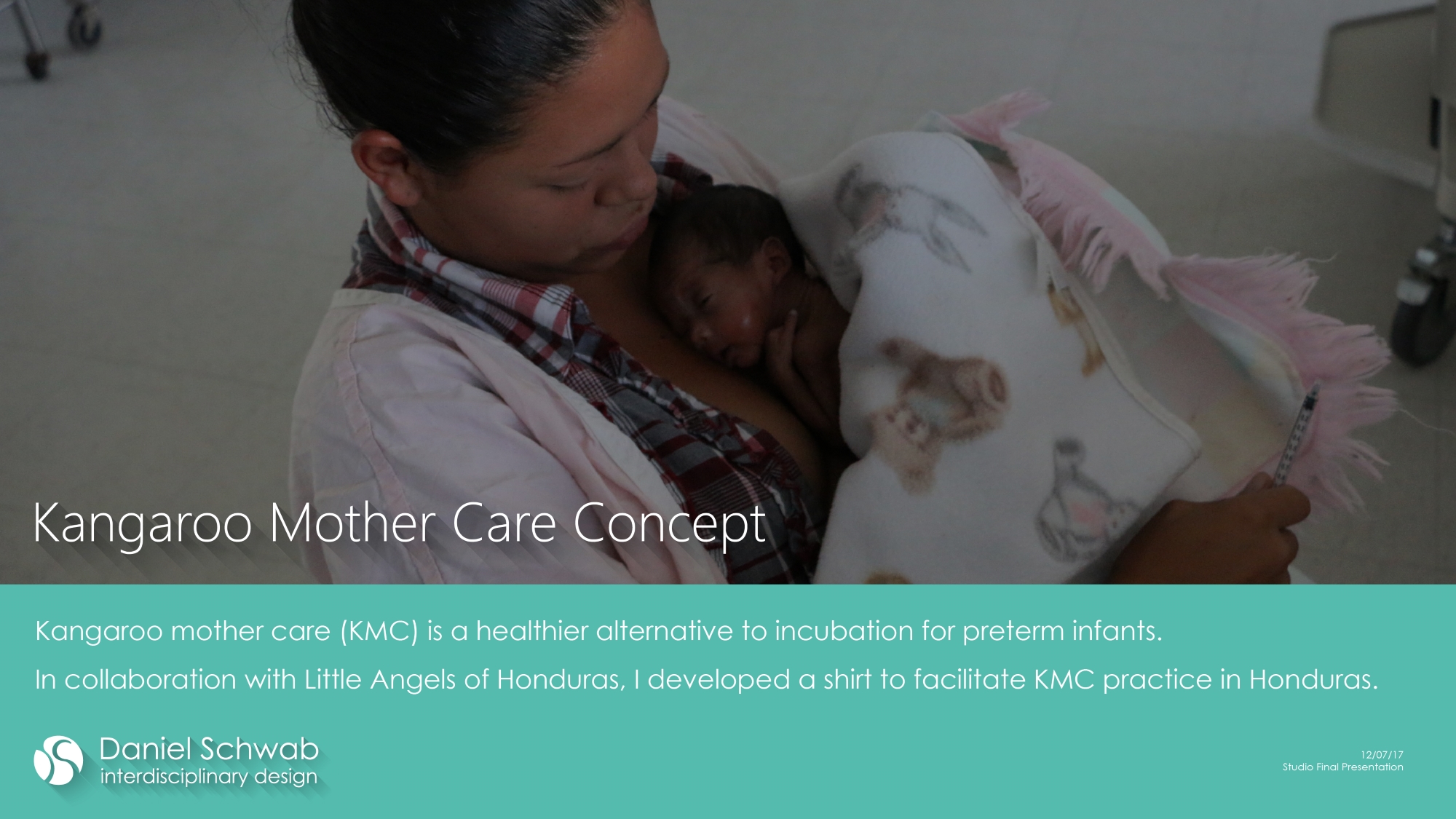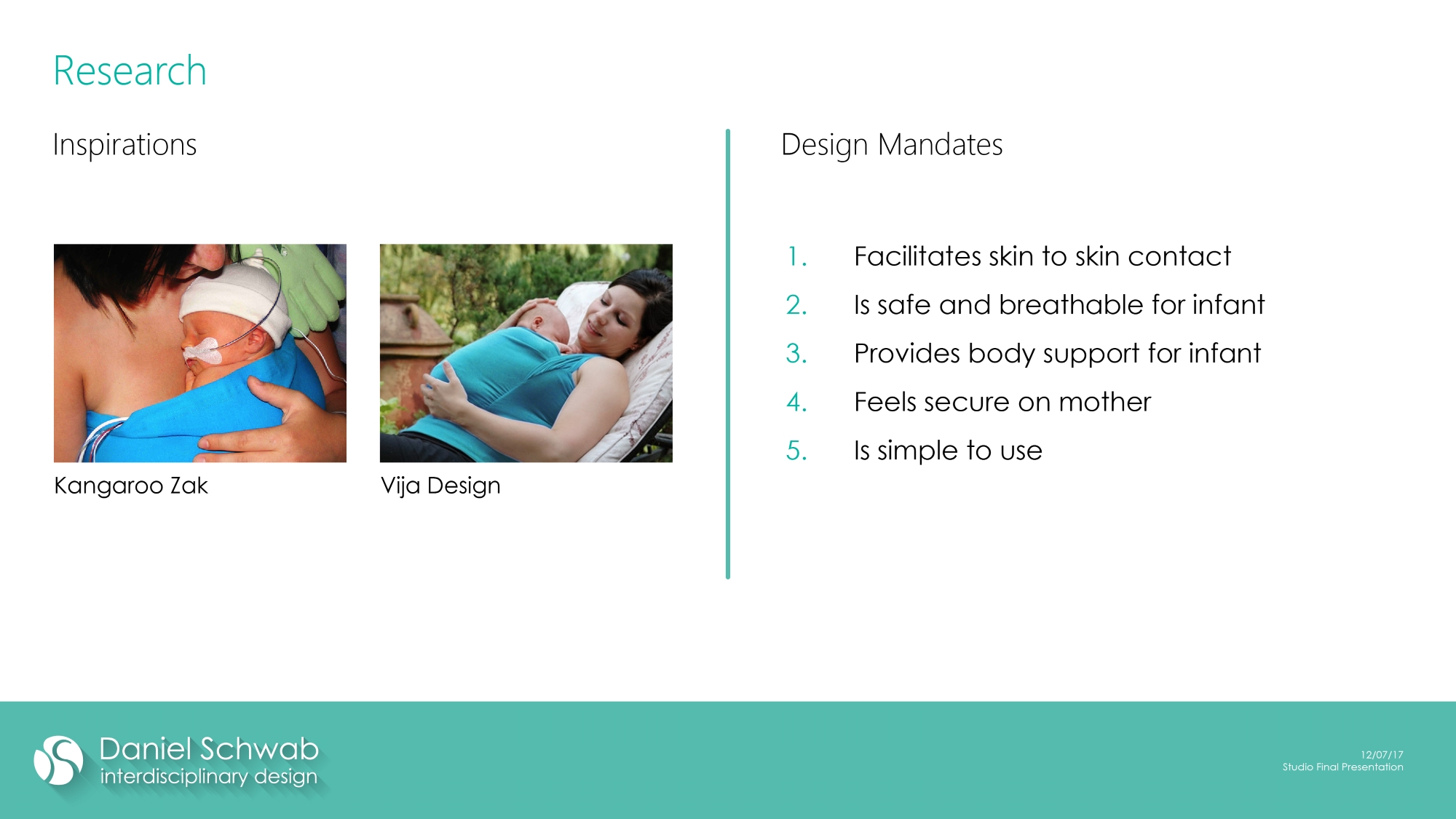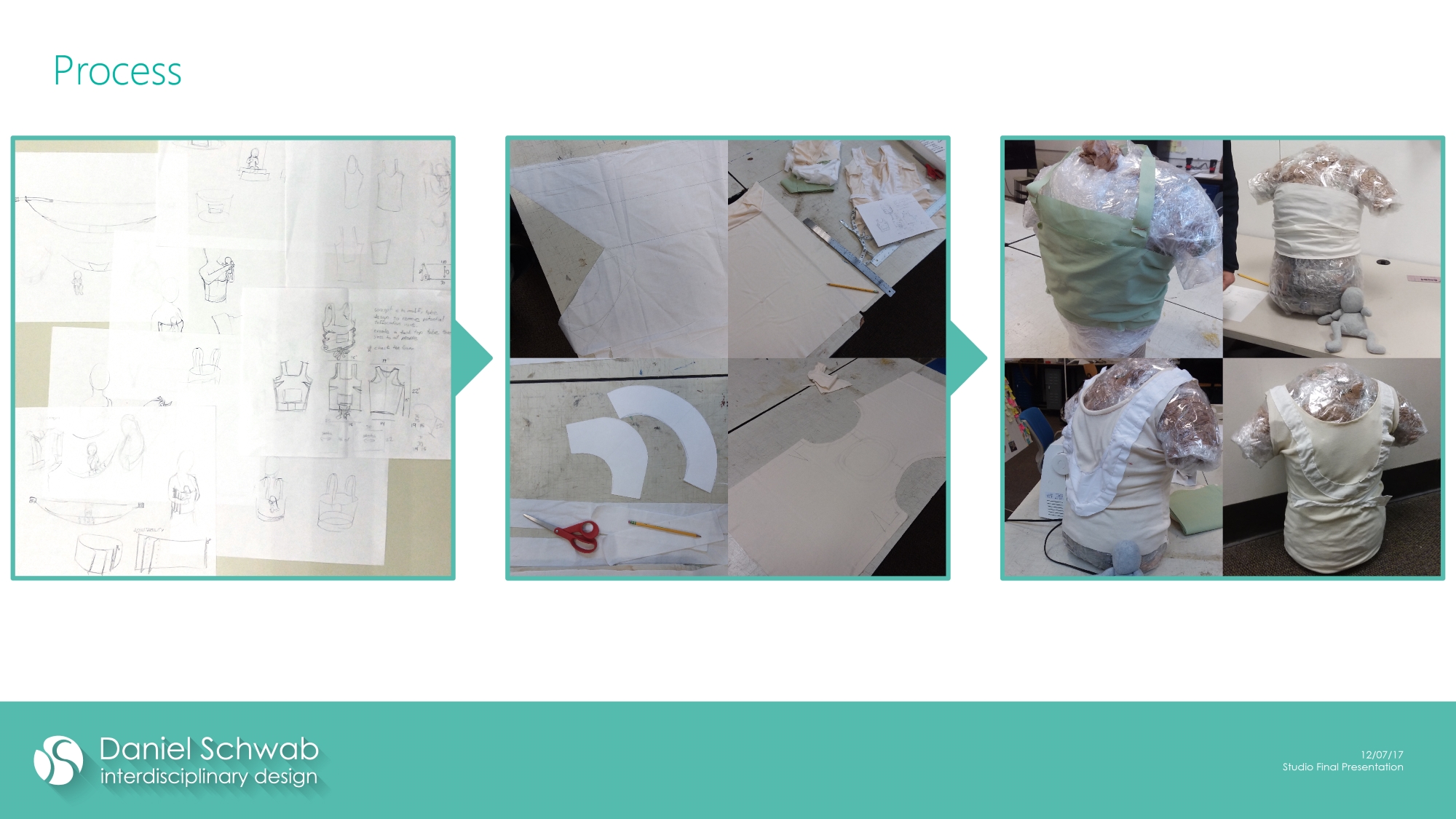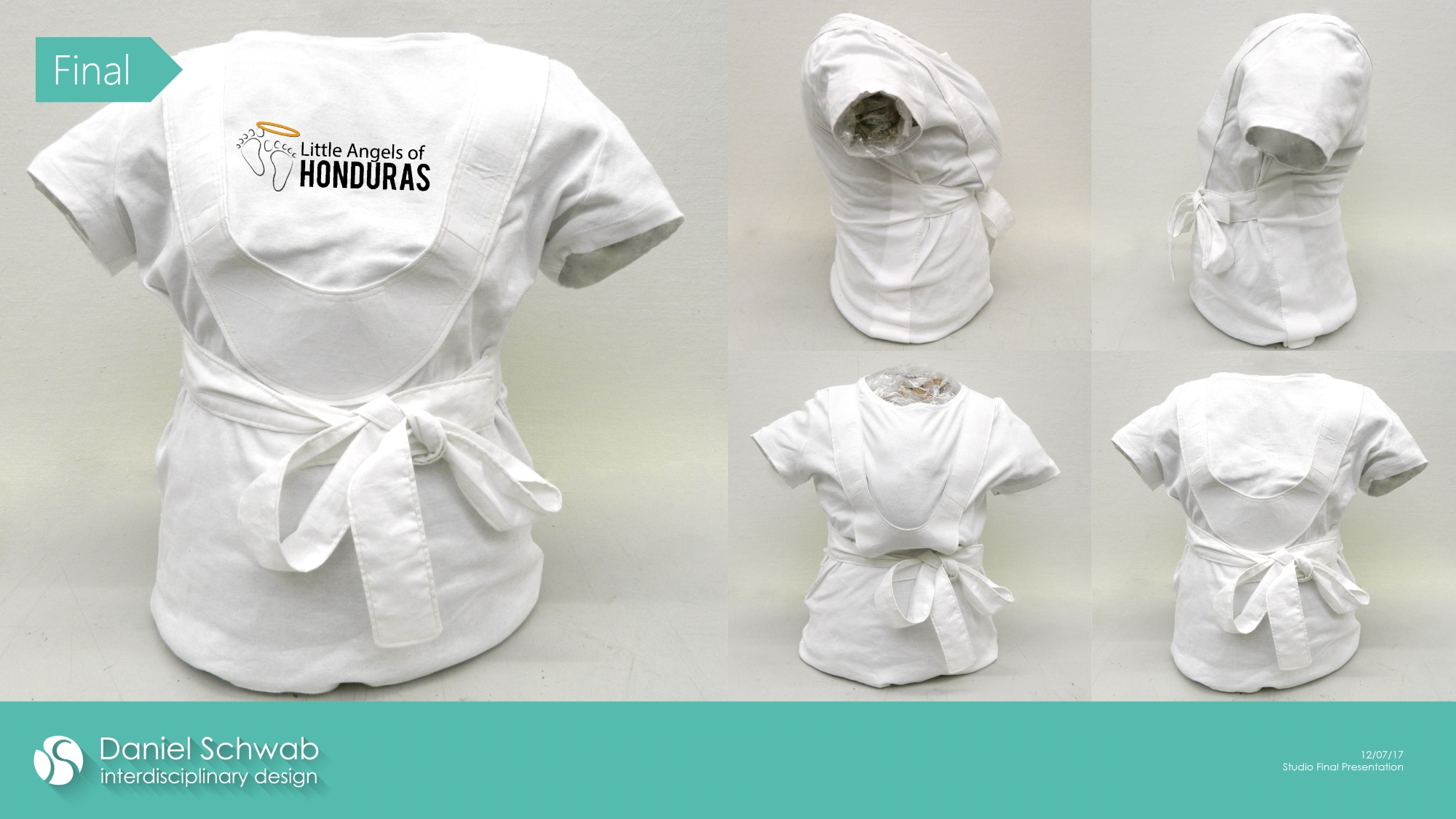 renders, models, and drawings
web design
Unused web design for ieSimplified client
While working for ieSimplified, an opportunity arose to design a website for a new client who was selling gift packages for pets. Although the site was never completed, it was fun to design a shopping experience for pet owners. Currently the store and shopping cart pages are partially functional, allowing users to sort items, view item details, and add items to a cart.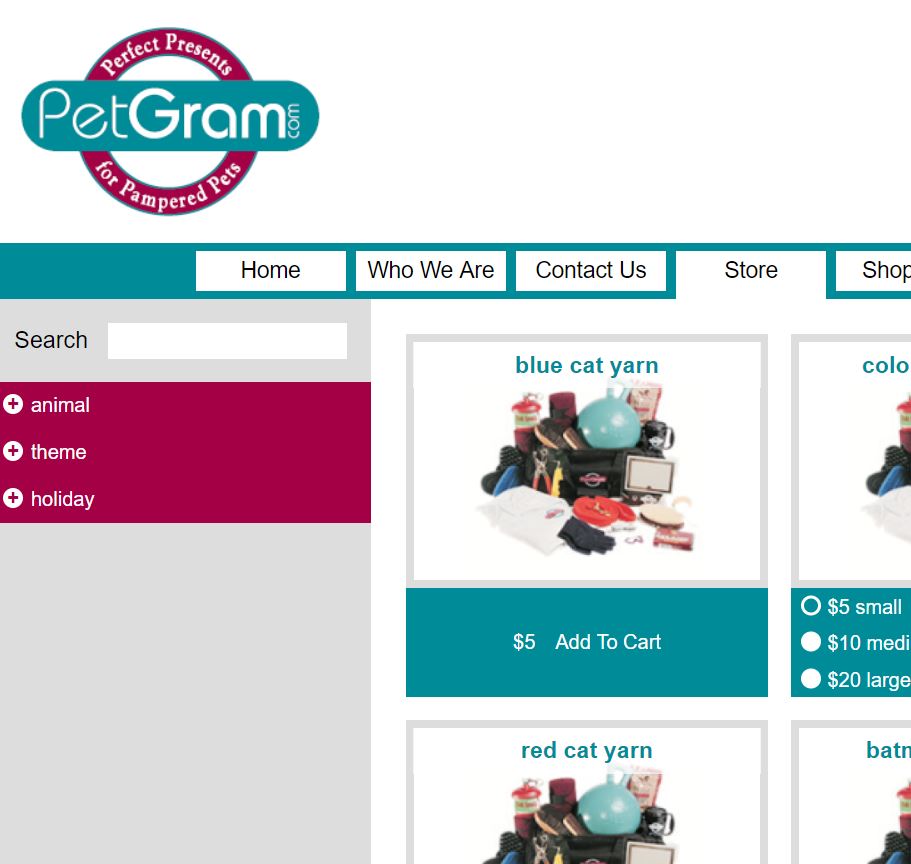 play
Castle Blocks
Castleblocks is a project that my sister and I have been working on for several years. As children, we always wished that we had a block set particularly designed to make castles, and now we have the opportunity to create what we dreamed of. Currently, we only have a paper version completed to test viability.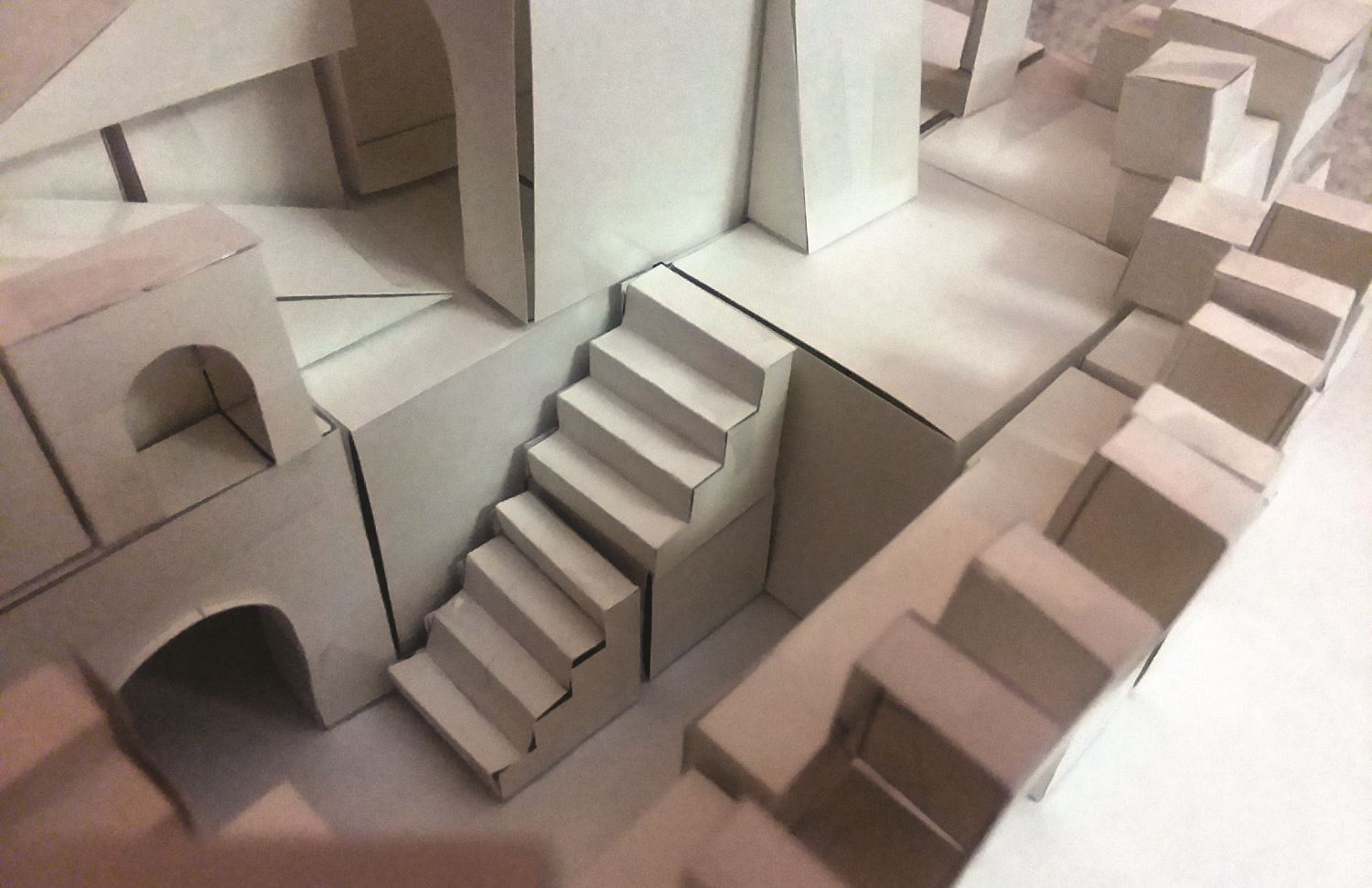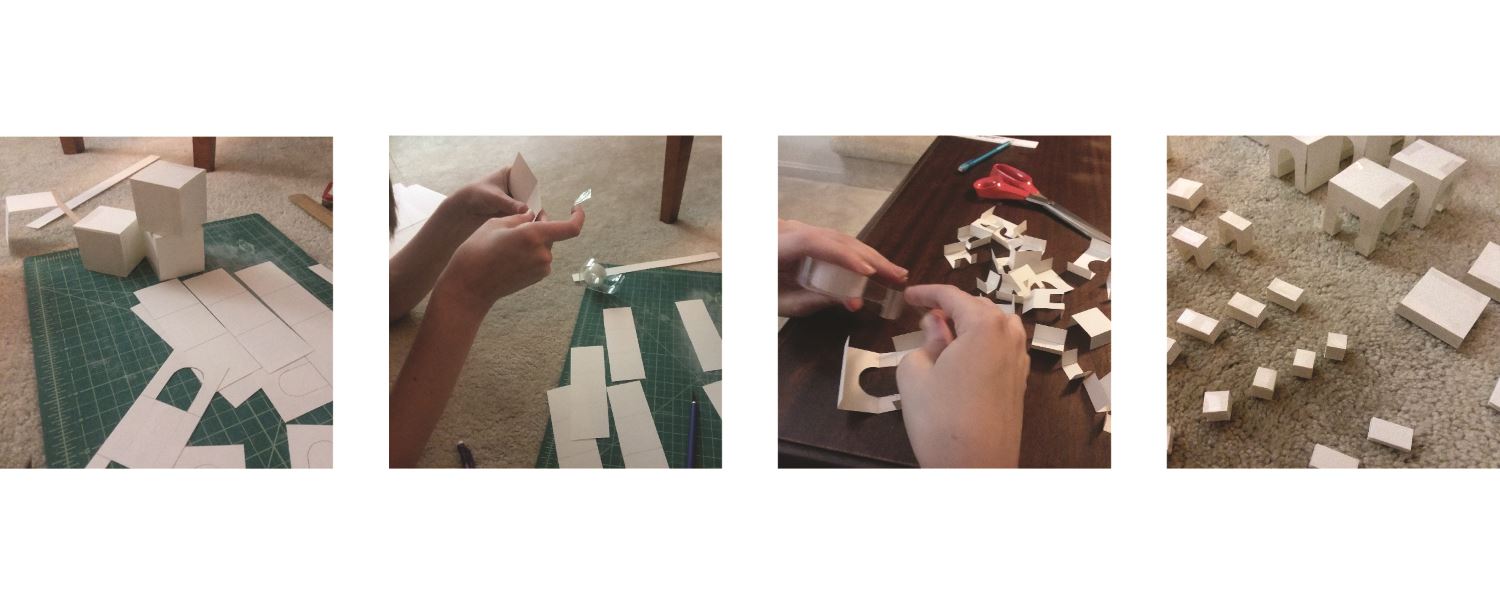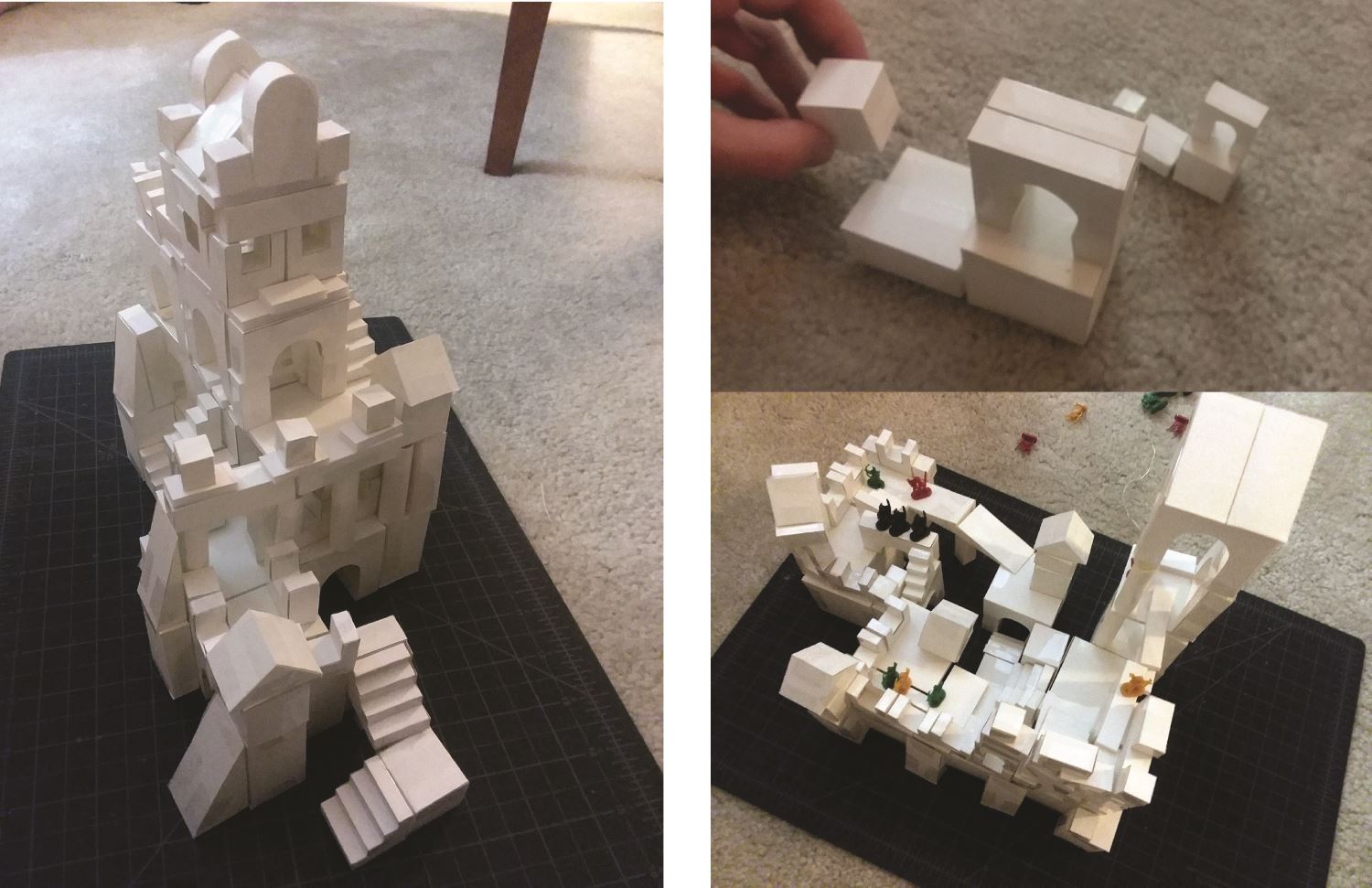 Art
Sometimes I just need to play, and I pick up a marker, a pen, or just some wire and begin to make something. These are artifacts of an active mind applying itself to 2d and 3d mediums. Nobody paid me for these!
Photography
Sometimes, when I see a thing or a place which has some natural or designed beauty, I wish I could capture the feeling of joy that I have. Capturing joy is difficult, but photography can at least remember the vision I saw and remind me of a piece of it later. Most of these photos were taken during a photography class in the spring of 2017 when I had access to a high quality camera
Anno Domini
A friend, Matthew Fox, asked me to help him illustrate a poem he is working on titled "Anno Domini". I will be uploading some of the progress images here.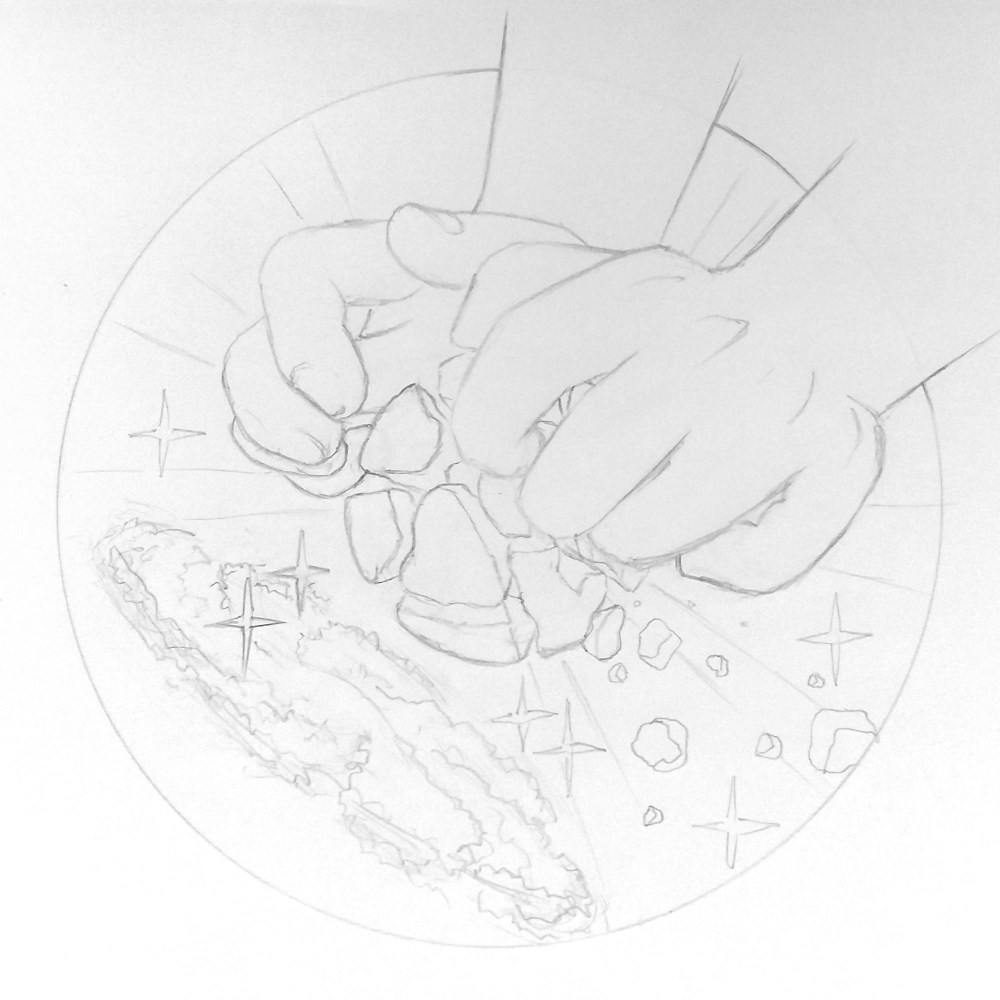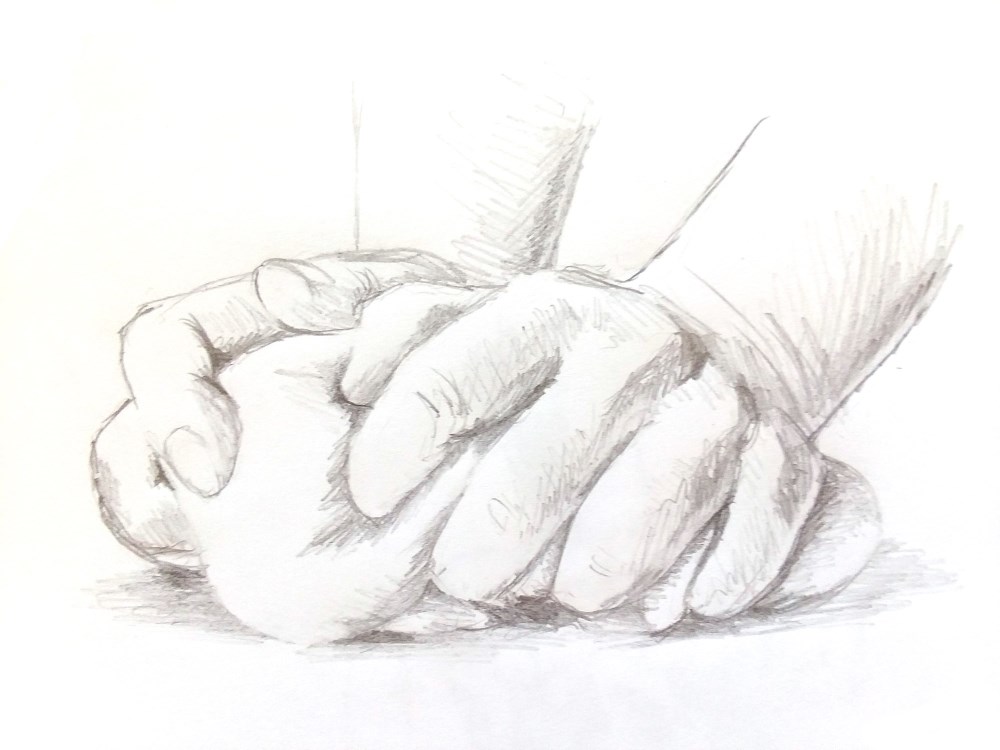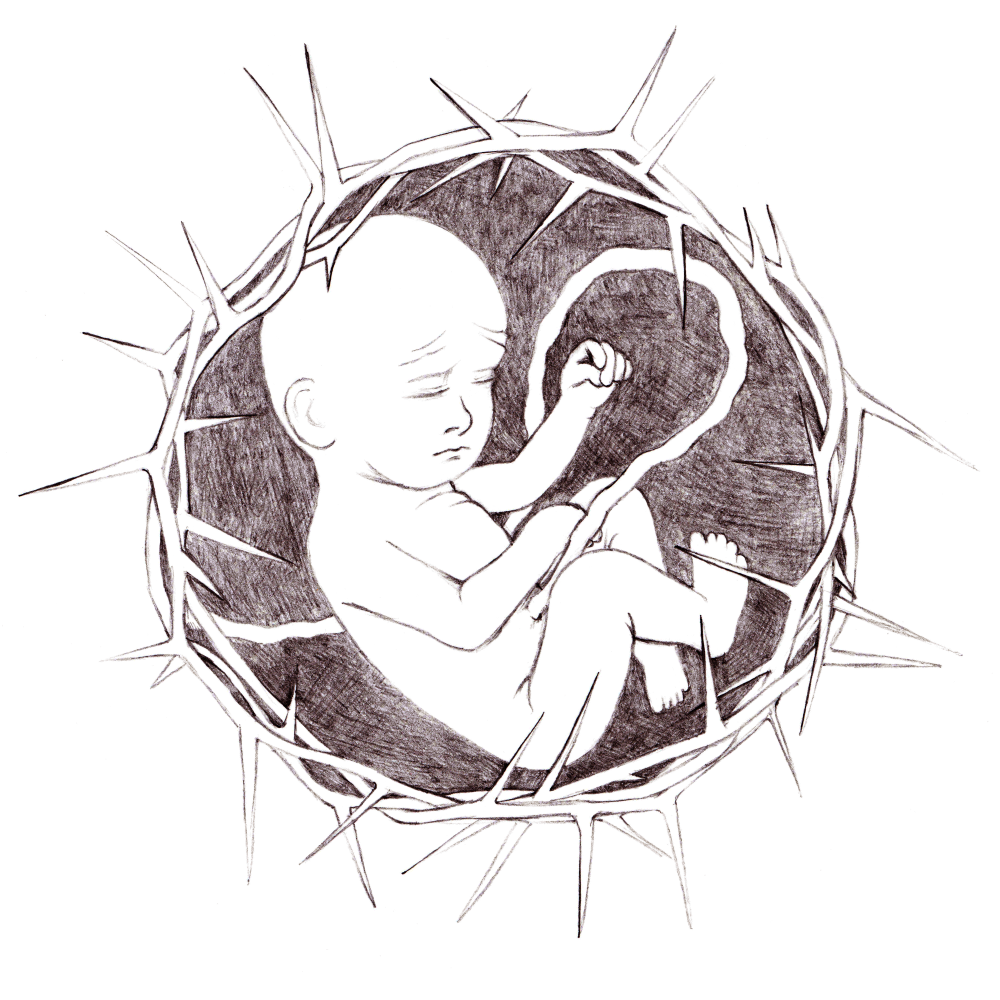 Film
I directed and produced The Bacon as the final project for a film course. It was fun to storyboard, film, and edit the footage together, and I have been finding opportunities to make super-short films ever since.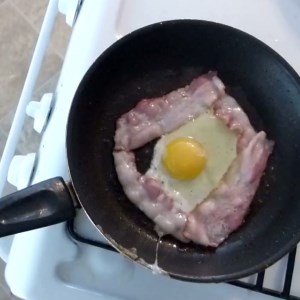 The Bacon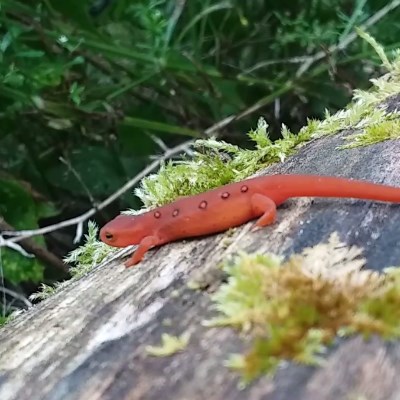 red-spotted newts
about
Hi, I'm Daniel Schwab. I love designing pretty much anything, but my formal education is in Industrial Design with minors in Web Design and Development and Music Performance. Now that I have graduated, I hope to jump right into a corporate environment or a smaller design firm, but I am still looking for the right position. During my enrollment at RIT, I focused on developing an interdisciplinary design sense, and exploring the realms of graphic design, interface design, and user experience design, as well as maintaining my interest in music, history, and theology. If you haven't already, take a look at some of my work. I try to add the latest designs when I have time!